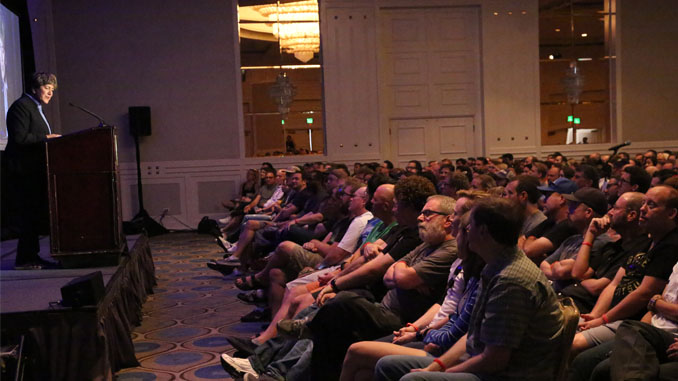 by A.J. Catoline
The Editors Guild will broadcast a series of daily podcasts about "the big problem issues" of the new union contract as members prepare to vote in a ratification election.
National Executive Director Cathy Repola will broadcast as the voice of the loyal opposition, the only guild leader to oppose ratification among the 13 local unions in the Hollywood bargaining unit of the International Alliance of Theatrical Stage Employees (IATSE).
In a different podcast each day this week, Repola will address what she calls "the big problem issues" of the tentative Basic Agreement, explaining Local 700's recommendation for members to vote "No." The Editors Guild Board of Directors voted unanimously on July 28 to recommend members vote against ratification.
A link to the podcast can be found at https://www.editorsguild.com/2018contracttalk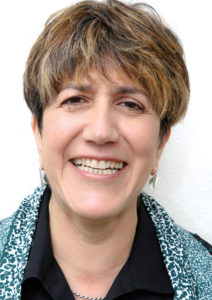 It has been a summer of solidarity that has seen record member engagement and discussion of the new contract both at Guild meetings and on social media. Repola has risked speaking truth to the power of IATSE by publicly opposing the contract and illuminating the tentative deal's inadequate terms to fund the pension. She has argued that the deal has too many exemptions and loopholes, and too narrow a structure to collect residuals for new media streaming. In addition, she feels the deal does not protect safe hours on the job.
While Repola's message has been enthusiastically received by the rank-and-file of Local 700, the members of the other 12 locals have heard only official talking points to vote "Yes."
In an effort not seen in past negotiation cycles, the IATSE has been whipping votes in the face of members asking tough questions. It was reported that the IA published instructions on their website discussing how members should mark their ballots "Yes."  Members complained that this was an inappropriate attempt to influence the democratic process.
Repola persists with a stream of news and facts to Local 700 members about the merits of the deal.
"We will launch one podcast per day each day of this week, covering the most important pieces of the tentative agreement," said Repola. "I fully embrace these new means to communicate with the membership, in ways that will continue to serve us well into the future."
Inspiration for the Podcast
Repola told CineMontage she was inspired after listening to the August 14 episode of the Scriptnotes podcast by Writers Guild members John August and Craig Mazin, who discussed the IATSE negotiations of about 43,000 workers in film and television production and post-production.
"The issue is that this union never strikes — ever — even though they do have easily the single best strike threat in town," said Mazin. "And I think that at some point everybody in IATSE has to kind of look at each other and say, 'Do we all recognize that we're sitting on this nuclear bomb that we refuse to use, ever? And why?'"
Regarding the nuclear bomb of a potential industry-wide strike, which would be the first in history, Repola told CineMontage that she believes the union "had the most leverage we have ever had. Members want to see real change in their working conditions. Every time we have to put most of our capital to negotiate the funding issues in the plans, it takes the focus away from these other important conditions. And I fear that is what we will face next time around. New media distribution is not new anymore. The deeper entrenched this distribution method becomes, and ultimately takes over, the harder it will be for us to change the terms."
The Guild has already provided a PowerPoint presentation, sent e-mail blasts, compiled a contract information page on the Editors Guild website, and held special membership meetings leading up to the conclusion of negotiations. In addition, Repola visited all of the studio lots and attended member functions as a way of spreading the word. "Throughout this process I have been saying that I will do everything possible to provide education for the members," she stressed. "I think this is vital for a union to do all the time, but even more so in this kind of situation."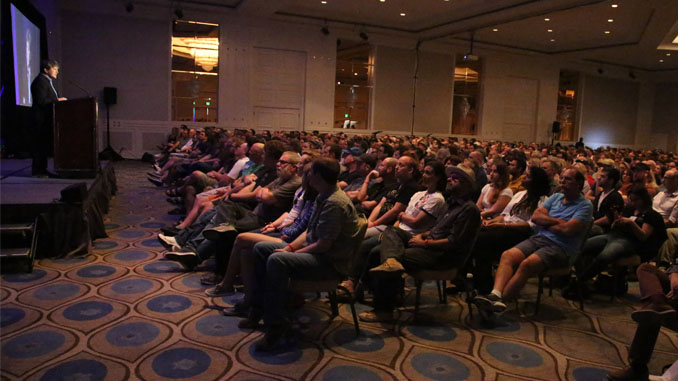 The proposed Memorandum of Agreement (MOA) has been posted on the Editors Guild website for members to review. The 52-page MOA is a dense, difficult read. The Editors Guild has provided a digest of the tentative contract's core issues in plain English. They are available on the Guild's website, https://www.editorsguild.com/2018contracttalk.
The second set of Special Membership Meeting of the summer will be held on Saturday, September 22, at 9:30 a.m. at the Hollywood Palladium in Los Angeles; Tuesday, September 25, at 7:30 p.m. at Skywalker Ranch in Marin County, California, for those who work at that facility; and Friday, September 28 in New York at 7:00 p.m. at the Tribeca Grill Loft. Repola said she plans to review the MOA terms in a presentation and explain to members "what each provision actually means."
Ballots will be mailed to members this week, likely on Wednesday. Members have been advised to confirm their physical mailing address by contacting the Local 700 office.
A majority of voting members in each local is required to allocate delegate votes toward the final tally in favor or opposed to ratification. Delegate votes are determined by size of active members in each local, in a winner-take-all system. There is a total of 385 delegate votes. It takes at least 193 delegate votes to prevail.
As of the 2017 IATSE convention, the votes were allocated as follows: Local 600 – 76 votes; Local 700 – 73 votes; Local 44 – 56 votes; Local 80 – 33 votes; Local 728 – 26 votes; Local 800 – 23 votes; Local 871 – 21 votes; Local 706 – 20 votes; Local 695 – 19 votes; Local 705 – 17 votes; Local 892 – 10 votes; Local 729 – 9 votes; Local 884 – 2 votes.