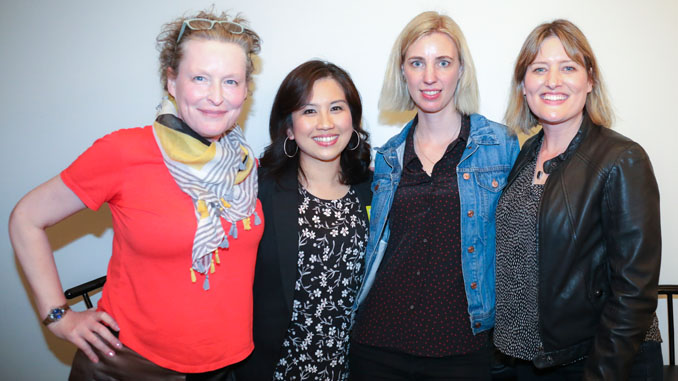 by Debra Kaufman • photos by Deverill Weekes
On March 23, 2019, the Motion Picture Editors Guild's Women's Steering Committee organized an evening celebration in the Guild's Dede Allen Seminar Room honoring Women's History Month. Committee chair Dorian Harris, ACE, introduced this second annual event, and welcomed the Guild's national executive director Cathy Repola, who was appointed to serve as chair of the first-ever IATSE Women's Committee in 2015. Harris also noted the recent passing of well-known and -loved editor-mentor-teacher-author Norman Hollyn, ACE, who wrote The Film Editing Handbook and The Lean Forward Moment books. "He always encouraged the discussion of women in editing, and the lack of women of color," she said. "He was a champion of all of us."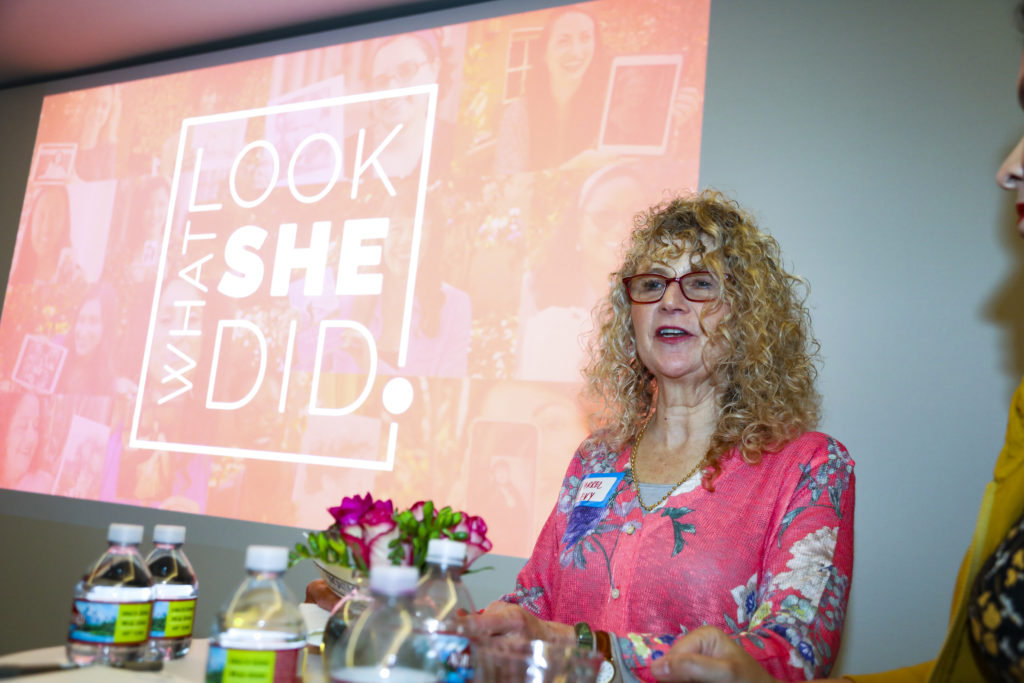 Harris then introduced Farrel Levy, ACE, a member of the Guild's Diversity Committee, a former instructor at the American Film Institute and one of the founding members of Look What SHE Did! — a non-profit organization dedicated to "bringing stories of astonishing women to the forefront of culture." Levy screened a trailer for the organization, which had its origins when writer-director Julie Hébert and actress Jill Klein were doing jury duty in downtown LA and became curious about the prominent Criminal Courts building named after Clara Shortridge Foltz, a woman whose name they had never heard. After some research, the women learned that Foltz, a single mother of five, became the first female attorney in the Western US in the 1870s and established the nation's first public defender's office in California in 1913. Hébert and Kline suddenly realized there was a huge information gap about the many contributions women have made throughout history, and they set out to change that.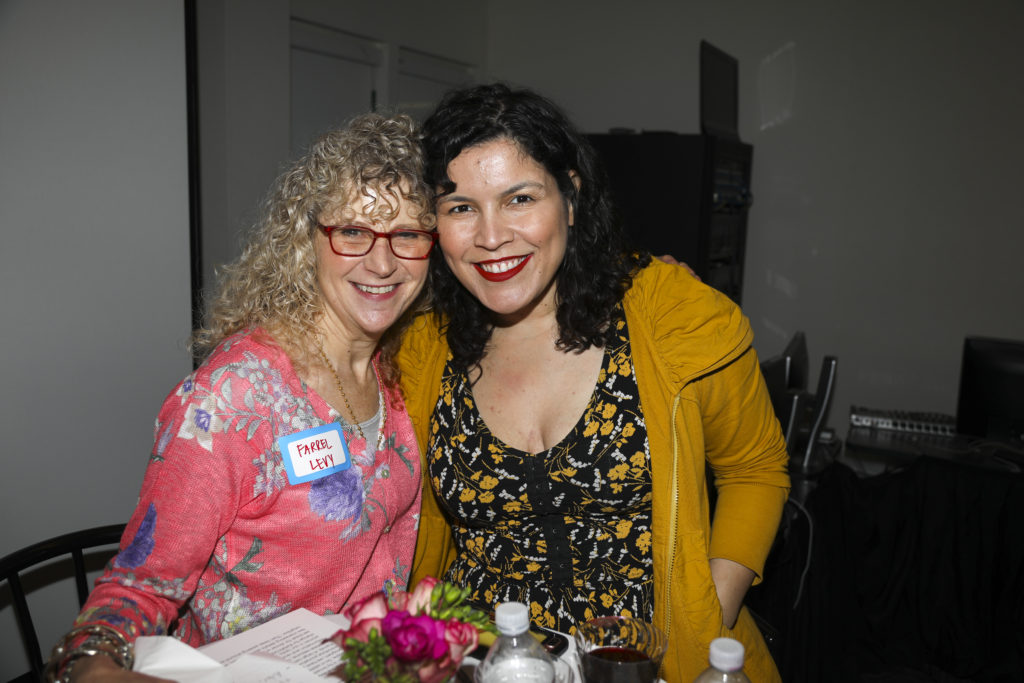 After director Hébert shot a video of Klein talking about Foltz's life and accomplishments, she knew they were onto something and made plans to expand. She reached out to Levy for editorial, and for women trained in camera and sound to do the next shoot. Levy then recruited some of her AFI students to help with editorial. A successful two days of interviews was shot in Hébert's backyard, and Look What SHE Did! began to come alive. "These stories are so compelling, coming from women who are passionate and inspiring," explained Levy. "I felt this project could be an empowering vehicle for women."
USC School of Cinema adjunct lecturer Khanisha Foster, who describes herself as a mixed-race writer, performer and director, felt passionately about director Alice Guy Blaché, and made her Look What SHE Did! film about her, with Levy as director and assistant editor Anisha Acharya as editor. Foster described Blaché's life to the event's attendees, noting that the filmmaker got her start shooting films for Gaumont in France.
"She made over a thousand films and used sound long before anyone else did," said Foster. "Blaché was also the first to do a close-up. She made the first movie with an all-African-American cast; she took men and women actors and flipped their genders. She was also clear on wanting naturalistic performances on screen. Fifty percent of screenwriters in silent films were women; they were risk-takers, but when they started making money, men took it over. And that's where the recorded history begins…"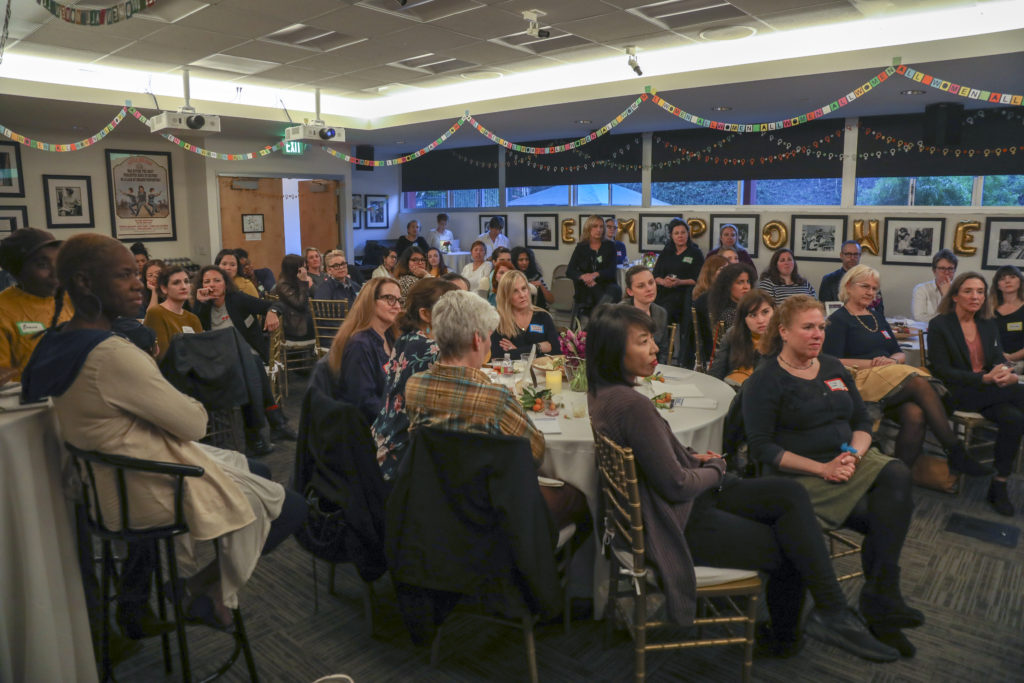 After breaking for a festive dinner, Levy introduced the panel of women editors: picture editors Elísabet Ronaldsdóttir (Deadpool 2, Atomic Blonde) and Rosanne "Rosie" Tan, ACE (Homecoming, Mr. Robot), and music editors Katie Greathouse (Spider-Man: Into the Spider-Verse, Ghost in the Shell); and Catherine Wilson (Spider-Man: Into the Spider-Verse, Mortal Engines). "All these women thought out of the box," said Levy. "I hope we can draw upon the fact that we all have strengths we may not realize. We didn't imagine ourselves in Hollywood, yet we've all been able to make it into the union. When you're in the union, you've made it," concluded Levy to applause.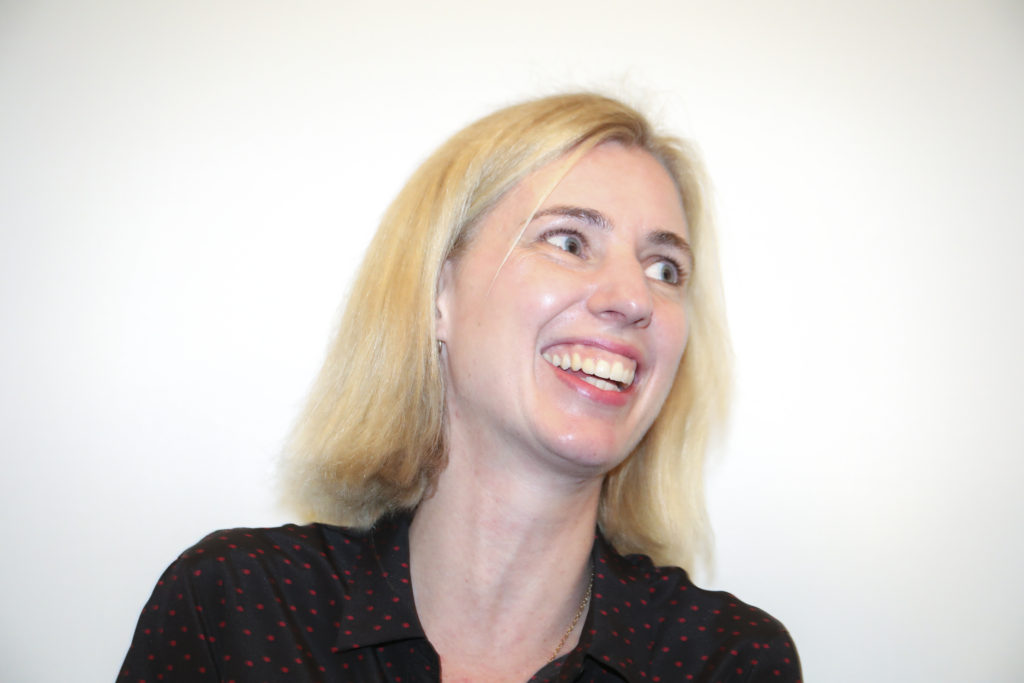 Each woman told her story of how she became an editor. Ronaldsdóttir was born in Iceland. "I didn't have the greatest access to cinema, but I was a big film enthusiast on a small island," she related. When she was 18 and a single mother, she was able to attend film school in London, then came back and "worked my ass off in the Icelandic film industry." She spoke about being a single mother of four children in the early 2000s there. "Society really nurtures women's self-doubt," she said. "I thought, 'What can I do about it?' and decided I wouldn't allow my own self-doubt to be a part of my decision-making. So I went through a period where I said 'Yes' to everything I was offered. That was my way to Hollywood."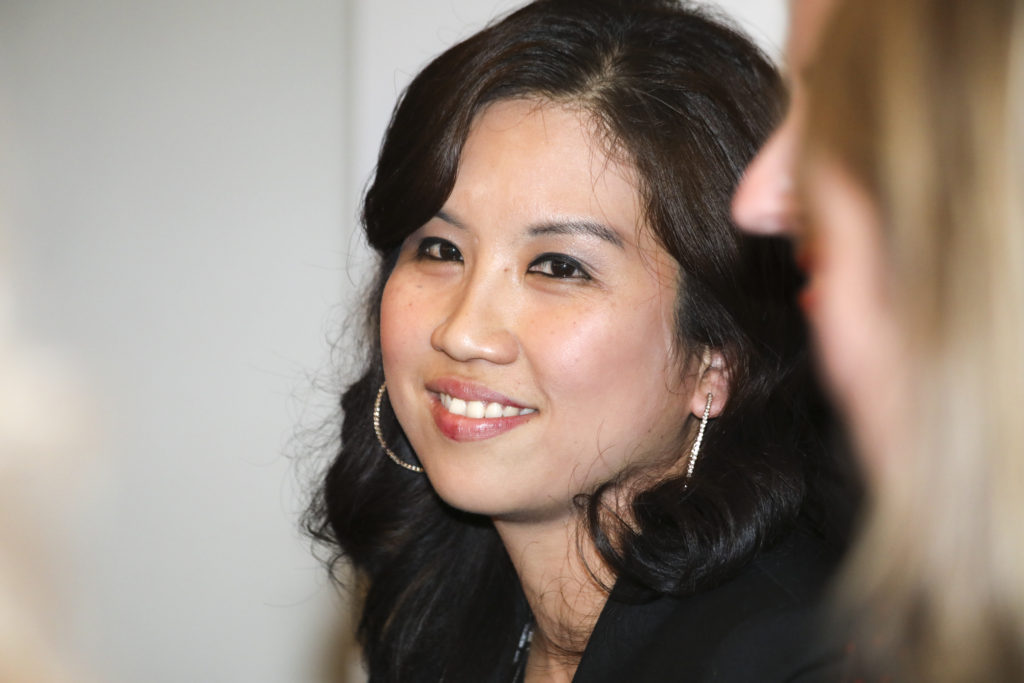 Tan revealed that her own self-doubt is what drives her to work "really hard." She was part of an immigrant family. "My mom was a maid, my dad was an insurance salesman and we lived in one-bedroom apartment," she recounted. "Editing was my passion in high school as part of a program." She recalled taking on a wedding video, even though she'd never done one before. "I had to research wedding videos," she said. "I had to hire a camera crew, direct it, edit it; I even designed the DVD menus." After college, Tan worked in reality television, but yearned to get into scripted TV. "I went to visit an ACE Internship Lecture Series and met so many editors and assistant editors," she continued. "I found my way to scripted by networking — then I went from one assistant gig to the next, and then to editing until, finally, I'm here today."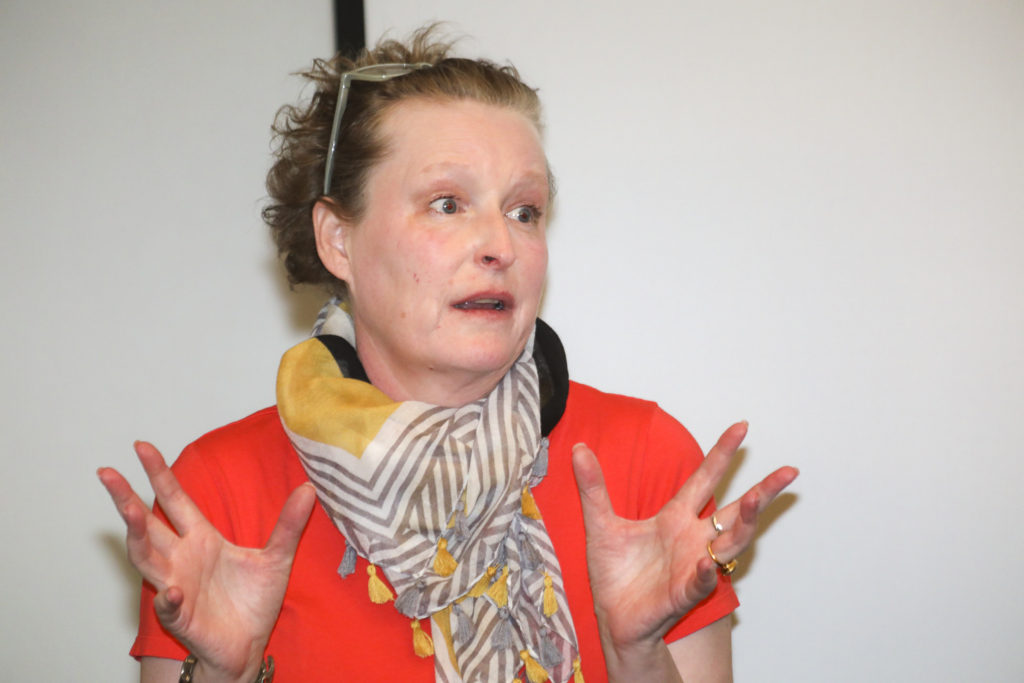 Wilson, from Nova Scotia, first pursued a music career, attending Berklee College of Music in Boston. "I soon realized it wasn't the wisest degree to pursue, so I decided that within this context, film scoring and audio engineering were more practical," recalled. "I did it and enjoyed it." She came to Los Angeles to intern at composer Hans Zimmer's film scoring complex, Remote Control. "There, I was mentored by some great music editors," she said. "I discovered music editing and felt it was a good combination of project management/organization and creativity, which I liked."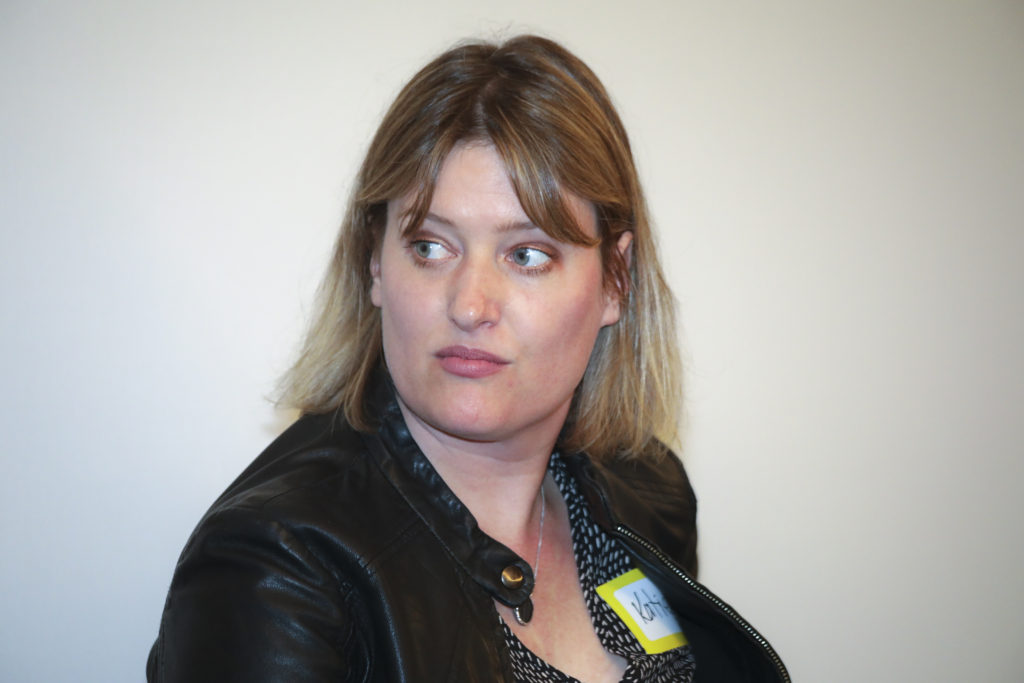 Greathouse came from a very small town in Utah, where she listened to music to be connected to the outside world. "I ended up coming out to Los Angeles to be a post-production assistant on Gone in Sixty Seconds; there was a crew of 15 very hungry, tired people and I got them breakfasts, lunches and dinners," she explained. "If you can make those people happy, you can do anything. I met all the music editors, sat with them and learned as much as possible." They began to rely on her to do certain things, according to Wilson, who added, "I kept learning until I felt I could go out on my own."
"The imposter syndrome doesn't go away," offered Tan, returning to her issue with self-doubt. "After I got on Mr. Robot — my dream job — I found out I was pregnant. I was even more worried and stressed out. Regarding my work, I always go through versions after versions until I'm finally okay with it. Right now, being here on this panel, I feel like I'm faking it!"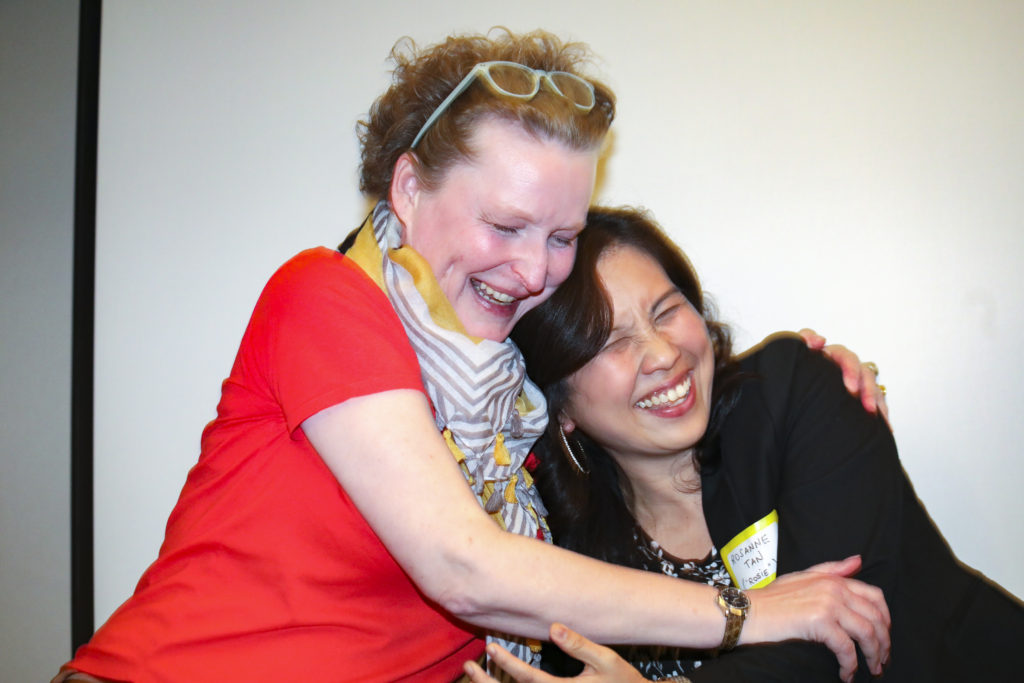 She received hugs from Ronaldsdóttir and sympathetic applause from the audience. Levy, noting that so many women have these problems, asked the panelists to do an exercise. First, she asked Greathouse to list three fantastic things about Wilson. Greathouse responded: "She's very calm all the time. She is very, very good and can be totally counted on for everything. She's a rock star." When Levy next asked her to list three great things about herself, Greathouse was less forthcoming: "I hold myself to a high standard, which makes the meetings with editors really good. I curse really well and I can find things to laugh about."
"The point is, let's own our strengths and use them," said Levy. "If we are confident, we make our workplace more confident. Another thing we can learn from all these women featured on Look What SHE Did! is that they persisted even when things got hard. There are so many obstacles we face in our careers. For example, if you get fired from a job, you can start to lose confidence. We are all here because we have carried on; we persisted."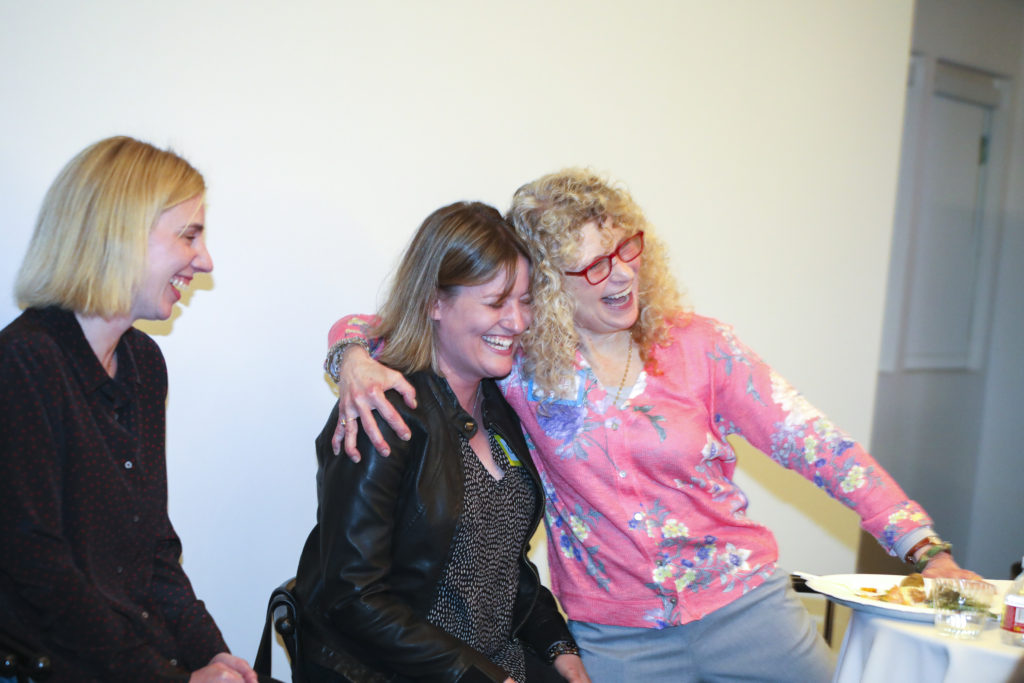 She asked for examples from the panelists of a situation in which they were discouraged and found it hard to get back on track. Ronaldsdóttir recounted that, after she got Deadpool 2, she fell sick and had to be in the hospital for four months. "I thought, 'It's over,'" she said. "They hired three other editors. But Fox was really caring and invited me back. At that time, I realized that you have to have the ability to tell a story and know the software — but confidence is a huge, huge part of the job. It took me months to climb back into that confidence level. I'm back, but it took time."
Tan related how she worked up until nearly the last moment before she gave birth: "The C-section was like a spa appointment," she said. "I worked the night before until 10:30 p.m. and checked in the next morning for the procedure. And as far as the recovery time, I came back to work on Homecoming after three months. I said, 'I can do this.' I just kept my strength up."
The conversation quickly turned to why editors can't bring their children to work with them. That, along with pumping breast milk at work, is an uncomfortable topic for many, including women, they agreed. "The editing room is a perfect place for a baby," declared Ronaldsdóttir. "All they do is sleep and eat."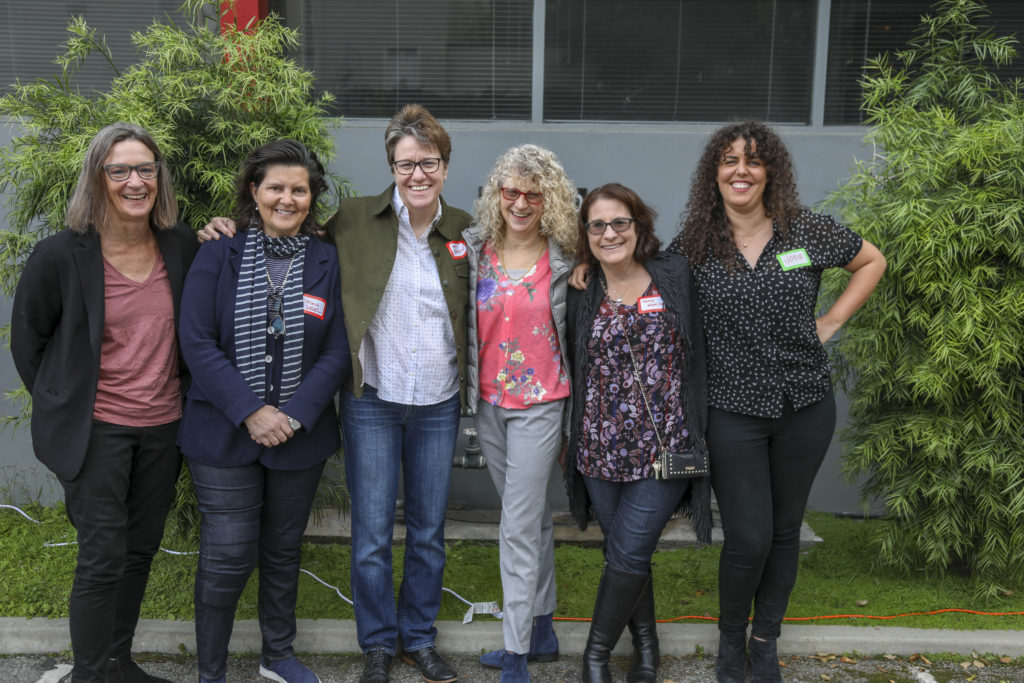 Levy then asked the panelists what changes they would make to improve their lives. Greathouse joked that starting at 10 in the morning would be "a perfect job" for her, but added that she tries hard to carve out time for herself, especially if she's on a particularly demanding job. Wilson said she's been lucky at work — "I don't have family obligations…although I did just get a puppy," she said. "On a lot of projects, I'm the only woman, but I often forget that until someone points it out. Sometimes, it's more diverse, and that's always really positive."
Tan said she spends her mornings with her son, usually goes to work at noon and stays until 3:00 a.m. or even later. "I like an environment where people come together," she said. "I organize events, to watch a movie or go out and eat. You work better when you're more bonded." Ronaldsdóttir agreed. "The essence of filmmaking is collaborative art," she said. "Self-worth is so important in this process."
And that's what these women editors do.