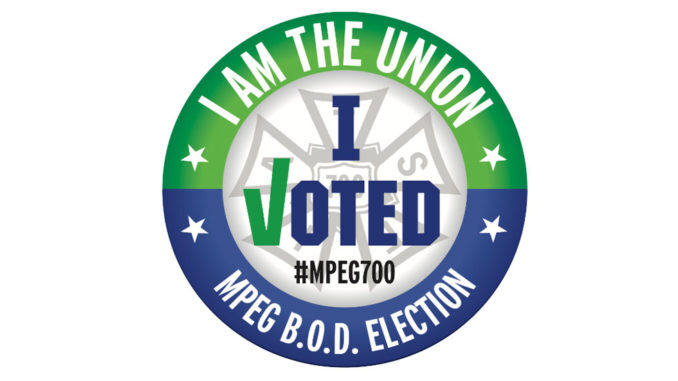 Congratulations to the newly elected or re-elected members of the Motion Picture Editors Guild's 2018 Board of Directors. The election results were announced December 14.
The new members will take office on January 1, 2018, and will be officially inducted at the Guild's first Board meeting of the new year on Saturday, January 13, which will be followed by the annual Board Installation dinner later that evening.
Following is the list of members newly elected or re-elected to the Board. (Members new to the Board are indicated by *.)
Assistant Editor
Margaret Guinee*
Aziza Ngozi
Sean Thompson *
Scott A. Jacobs *
 At Large
Paul Overacker
Eastern Region
Tom Fleischman, CAS
Mitsuko Alexandra Yabe (Alternate) *
Editor
Mary DeChambres, ACE
Stephen Rivkin, ACE
Tatiana S. Riegel, ACE *
Dody Dorn, ACE *
Music Editor
Stephanie Lowry
Re-Recording/Scoring Mixer
Lora Hirschberg *
 Sound Editor
Stephanie Brown
Those not returning to the Board include Assistant Editors Dave Jackson and Richard Sanchez; Eastern Region Alternate Fred Rosenberg; Editors John Vitale and Michael Tronick, ACE; and Re-Recording Mixer Aaron Glascock.