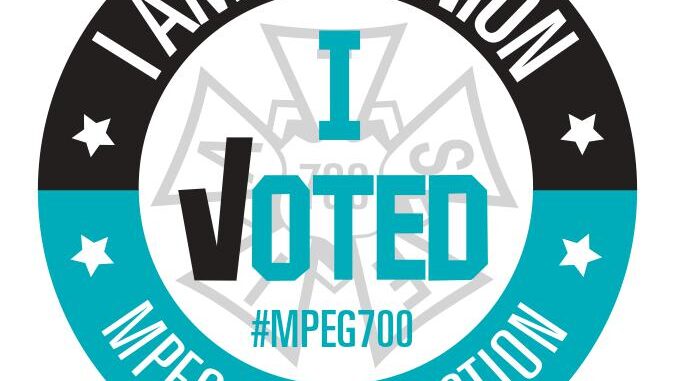 By Guild Staff
The Motion Picture Editors Guild is pleased to announce the following members have been elected to the Board of Directors for a term of three years, beginning January 1, 2022.
Voters returned 1,584 ballots out of 8,745 mailed out, for a response rate of just over 18%, according to the election manager.
(* indicates an incumbent seat.)
ASSISTANT EDITOR
Jason Brotman *
Halima K. Gilliam *
Rob Kraut *
AT-LARGE
Holly Sklar *
Alyson Dee Moore *
EASTERN REGION
Carrie Puchkoff *
David Rogow
Rick Derby (Alternate)
EDITOR
Molly Shock*
Amy E. Duddleston *
Maysie Hoy *
A.J. Catoline *
Nancy Morrison *
Austin Scott
RE-RECORDING/SCORING MIXER
Anna Behlmer
SOUND SERVICE PERSON
Steven Weber
Additionally, two incumbents will be leaving the Board. Those are Frank Morrone (Re-Recording Mixer) and Aaron Morgan (Sound Service Person).