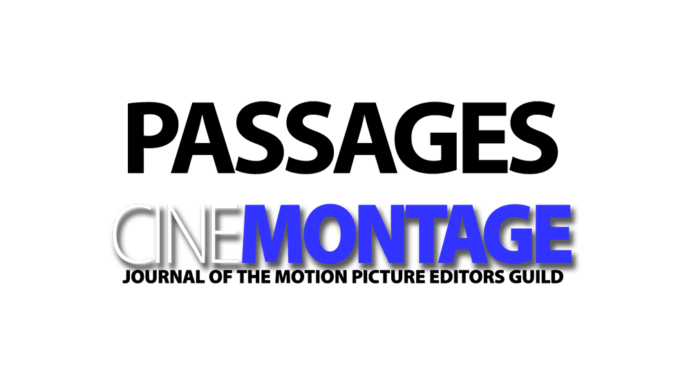 Joe Staton
Picture Editor
September 23, 1935 – August 1, 2017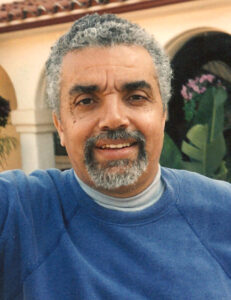 Joe Staton passed away on August 1, 2017 at his home in Los Angeles after a long illness. He was 81. Born in Harlem, New York City, Joe was a veteran of the Korean War.
In the late 1960s/early 1970s, Joe was part of New York's independent film community and in 1969 became a member of the New York Editors Guild, IATSE Local 771. He started his own company, Staton Film Service, for which he edited commercials, documentaries and independent features. Two such features were 1976's The Long Night, directed by theater producer Woodie King, Jr., and the Jamaican cult film classic, Smile Orange, directed by Trevor Rhone, the screenwriter of The Harder They Come.
Joe's documentary credits include You Can Get It If You Really Want, a film about continuing education programs for the New York State Department of Education, and Emerging Playwrights, an interview series featuring new Broadway playwrights, both of which he directed and edited.
Cinematography had always been Joe's first love, and the dream of working in the camera department came true when he was selected to be a part of IATSE Local 600's training program. Joe left the Editors Guild, moved to Los Angeles and became a member of Local 600 in 1980.
During his 20-plus years as an assistant cameraperson, he worked on TV shows like L.A. Law; The Twilight Zone; Fantasy Island; Two Guys, a Girl and a Pizza Place; Moesha; and The Parkers, as well as several movies of the week for the Columbo and Perry Mason franchises. His feature film credits include The Color Purple, Sweet Dreams, The Right Stuff, Short Circuit, Kung Fu: The Movie and 16 Days of Glory, about the 1984 Olympics.
A devoted family man, Joe is survived by his wife of 21 years Rebecca, son Marc, sister Fran and members of his extended family and friends. Former assistants like myself continue to reflect his work ethic and creative spirit.
Lillian E. Benson, ACE