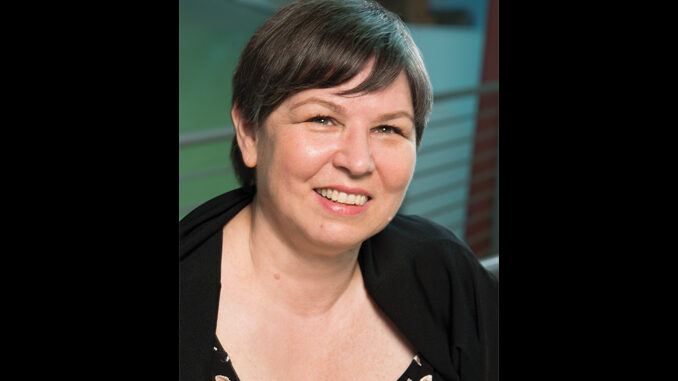 by Edward Landler • portraits by Wm. Stetz
In his new film Fury, writer-director David Ayer takes a break from depicting violent crime to re-create a different kind of violence — that of warfare, as experienced by a five-man Sherman tank crew of the Second Armored Division near the end of World War II. Released by Sony Pictures Entertainment in mid-October — when it also served as the Closing Night Gala feature for the London Film Festival — the picture stars Brad Pitt (also an executive producer on the film) as a sergeant who leads a tank on a mission behind German lines, with a team that's portrayed by Shia LaBeouf, Michael Peña, Logan Lerman and Jon Berthal.
"The narrative thrust of David's movies is about emotional authenticity," says editor Dody Dorn, ACE, who has now collaborated with the director three times. "And with Fury, he focuses on a tank crew evolving into an effective fighting unit." Over the trio of films she has now done with him, Ayer's projects have increased in scope from the $7-million- budgeted End of Watch (2012) to the $35-million Sabotage (2014) to the epic scale of Fury with an estimated budget of $80 million.
The two earlier films were both shot digitally, but Fury was filmed in 35mm with anamorphic lenses by cinematographer Roman Vasyanov, who also shot End of Watch. From a 22-day shooting schedule on the streets of South Central Los Angeles for End of Watch — a faux documentary/police drama — Ayer moved up to a shoot lasting more than three months for his war picture, which was shot mainly in the English countryside. Though more classically framed and photographed, Fury retains the director's strong drive to get his audiences to share his characters' experiences through intense cinema vérité- style cinematography and immersive rehearsal techniques.
Seeing this intent and attitude infusing all of Ayer's work, Dorn notes, "David brings the emotional impact of war to the audience in a very experiential way. Fury is about how humans react to violence borne out of war, how personality changes through emotions triggered by violence. How is it different for a soldier fresh off the boat and a soldier in combat for three years?"
Shooting started September 2013 in England. Dorn had read the script and discussed the project with Ayer while finishing Sabotage earlier in the year. "With so many fantasy films out there, I leapt at the chance to work with David on Fury. It's based on a rich and well-researched reality; the story is an amalgamation of a number of historical events. He's obsessed with naturalism, authenticity and the intricate details of costumes, props and production design. David is a fanatic about getting it right," she says.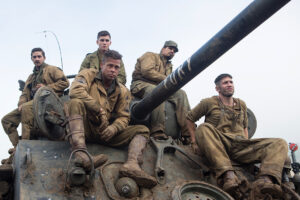 The actors went through a military training and tank operations boot camp during rehearsals, according to the editor. "When you see Michael Peña driving the tank, he actually is driving the tank," she points out. Several World War II-era Sherman tanks were used in production, along with the last fully operational German Tiger I tank.
"David's approach in Fury reminds me of the paintings of Hieronymus Bosch," Dorn says. "His frames are extremely dense and detailed. Even while shooting singles, other cameras were simultaneously shooting the wide shot, sometimes from several angles — often with as many as six cameras at a time." Thus, Dorn found herself editing over 1.3 million feet of film — about 240 hours.
"The amount of background and surrounding action affects the performances, and those performances reflect how deeply the actors are immersed in David's richly manifested reality," she continues. "Like a Bosch painting, you can go back and watch Fury over and over and always see new things in the frame."
Though the picture was lensed in England, Dorn originally set up editing rooms in Los Angeles and had an additional Avid to work on from home. Two weeks into the shoot, working through the blitz of incoming material, she was editing at 1:30 am, when she got a call from one of the film's producers, John Lesher. It had been decided that the editing should be done on location. She left for London the next day.
While additional editor Rob Bonz and the LA post-production crew held down the fort stateside, Dorn worked to put together editing facilities at the production's base camp in Shirburn, Oxfordshire, with her UK assistant editor Emma McCleave. McCleave had worked with Dorn before, on Australia (2008) and London Boulevard (2010). To serve their needs, the production provided them with a 40-by-8-foot metal shipping container and turned it into a location editing "suite." They were given a generator to supply heat and a satellite dish to connect to the LA editing room. Divided into two rooms, each with an Avid, the container also became the de facto screening room for the director, crew or guests of the production.
Per Ayer's request, Dorn and McCleave imported the video tap material from the shoot several times a day and would do an initial rough assembly. Even though the quality of the tap was sketchy, Dorn says, "David wanted the benefit of seeing how things cut together immediately before abandoning any specific location."
Meanwhile, the raw footage was being sent to London. There, the film was processed, telecined and piped through to Los Angeles for the dailies color timing and syncing, and creating the Avid media, which then went to the LA editing room for prep. The prepped Avid bins and media would come back to the UK for editorial work, anywhere from three to five days after shooting.
"With two teams working in two different time zones offset by eight hours, it was really a 24-hour-a-day operation," relates Dorn. "Often, I would leave work at the end of the day needing some specific assistant work done. It could be accomplished in LA overnight and delivered to us in bins by the time we got back to the container the next morning."
During Dorn's three months in England, she and McCleave worked out a busy routine. Every morning, they would be driven for about an hour from London to the set and have breakfast and their morning coffee in the car. In transit, more often than not, they would be on the phone with Bonz, who was running the LA edit room and assembling scenes as well. "Rob and the LA team were completely in sync with London," Dorn adds. "The only thing he didn't get in LA was the video tap."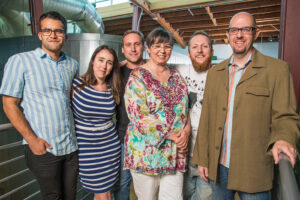 The day in the editing container consisted of constantly jumping back and forth between video tap assembly, editing scenes with the Avid media, and screening materials for the director and others. The hour drive back to London was often spent on the phone with Bonz as well.
As usual, when working on location, Dorn separated herself from the actors and the shoot to stay objective. "The primary reasons I like to go on location are for face-to-face interaction with the director and to provide immediate feedback that may help during production," she says.
Being on location with Fury, though, was a unique experience. "One day the editing container started to shake," she recounts. "We ran out to see four tanks rumbling through the base camp. The vibration, the sound, the smell! I could see how terrifying it must have been in 1945 for German townspeople to see these tanks come rolling through. I wouldn't have had that experience and understood it viscerally just watching dailies."
While the production went on Christmas hiatus, Dorn worked to complete an assembly of the material shot to date, including slugs for the interior tank footage that would be filmed in January. The tank interiors were comprised of stand-alone scenes, as well as shots of the actors that would tie into the battle scenes and town exteriors that had been shot over the previous three months. To accommodate all of the director's camera set-ups, a pull-apart tank interior made up of separate components was placed on a gimbal that would move, turn and shake the interior as needed. During these last days of shooting, the "slugged" assembly was crucial to all production departments for matching props, wardrobe, make-up and continuity.
During the first week of January, while Ayer was painstakingly shooting the tank interiors, Dorn was back in LA with Bonz and the post-production team — assistant editors Bob Benedict and Yon Van Kline and post-PA Armando Sanchez. They concentrated on incorporating the final material as principal photography came to a close.
About two weeks after shooting wrapped in England, the director arrived in LA and, a week later, Dorn screened the assembly for him. By the time they first screened the film for "friends and family," the four-hour assembly had been pared down to two hours and 20 minutes. "David is never precious about his material," she notes. "He was willing to kill his darlings to deliver a gritty, well-paced emotional experience."
Late in May, the entire operation was moved to larger facilities near Sony Studios in Culver City. Up to this point, post had been run by the same small crew and, given the enormous scope of this big-budget action film, they were already running on a tight schedule to be ready for the original release date, November 14.
In June, picture editors Jay Cassidy, ACE (who shares editing credit with Dorn on the film), and Geoffrey O'Brien (credited as additional editor) were brought on board along with assistant editors Naomi Filoramo and Mike Azevedo. These additions proved to be especially timely when the release date was pushed up to October 17.
Of the expanded crew, Dorn says, "We were lucky to get a talent like Jay on such short notice. He and David clicked and he had a big impact on the tone of the finished film. The performances were so richly layered that there was a lot of flexibility in how the dynamics between the characters were portrayed. Jay edited multiple versions of several key scenes, and much of that work was incorporated into the film. With the shortened schedule and the amount of material, having Jay and Geoff also bought back time for David to be inventive in the editing room."
The larger space also allowed the film's visual effects department, headed by visual effects supervisor Jerome Chen and producer David Robinson, to be housed under the same roof with editorial. This proximity helped to facilitate Bonz and O'Brien's reworking of the big battle scenes while the effects for those scenes were being designed and revised.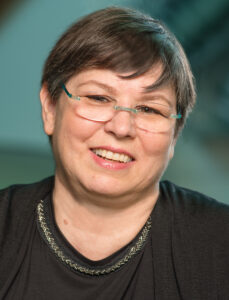 "The challenge was to integrate the functional tanks — shot in difficult, muddy locations — with the interior tank action and the many visible and invisible effects," Dorn adds. "Rob and Geoff both worked at different times on all the battles, but we split the final battle at the crossroads into two parts, and each took half. But even that division of labor was short lived, because David came up with some last-minute restructuring that shifted the parts around."
She also praises Fury's sound designer and supervising sound editor, Paul N.J. Ottosson, MPSE, and credits "his stellar crew for rolling with the demands of the accelerated schedule without compromising quality. Music editor Del Spiva was also an indispensable member of the team from early on," she says.
Dorn herself spent more than a decade in sound editing. She was sound editor or supervising sound editor on five of Alan Rudolph's films, including Choose Me (1984) and The Moderns (1988), and on Children of a Lesser God (1986) and Powwow Highway (1989). She won an MPSE Golden Reel Award for Best Sound on James Cameron's The Abyss (1989) and also formed a sound company, Sonic Kitchen, with sound designer Blake Leyh.
Coming from a movie industry family — her father was a set builder — she originally found work as a production assistant in her late teens and learned picture editing as an assistant. "I fell in love with the magic of film through picture editing," she says.
Returning to picture editing in the early 1990s, she worked on shorts, documentaries, TV movies and series, and features — receiving an Oscar nomination for Best Editing on Christopher Nolan's breakthrough film Memento (2000) and an Emmy nomination for Best Editing on a miniseries for Life with Judy Garland: Me and My Shadows (2001). Other feature credits include Nolan's Insomnia (2002) and three movies for Ridley Scott: Matchstick Men (2002), Kingdom of Heaven (2005) and A Good Year (2006).
Dorn also edited writer-director Mike White's feature debut Year of the Dog (2007), working with him again as editor, co-producer and later producer on two seasons of the HBO series Enlightened (2010-2012). She cut her first movie with writer-director Ayer, End of Watch, in between the two seasons of Enlightened, followed by her back-to-back features with him.
A good part of working on Fury, Dorn feels, involved learning to understand "the job of each member of a Sherman tank crew — how they collectively functioned as parts of a unified machine and how one man's action affected the others, like the muscular ripple of a snake. It was especially thrilling to help create that feeling and rhythm in the battle scenes."
In conclusion, she says, "This film is a dyed-in-the-wool David Ayer film; the wonder of it is in its DNA. The essence was there in how David wrote and shot it. Every iteration of the film has been exciting to watch — from first assembly to our early screenings to the final cut and right through to the playback with the mix. It's fresh every time I see it."