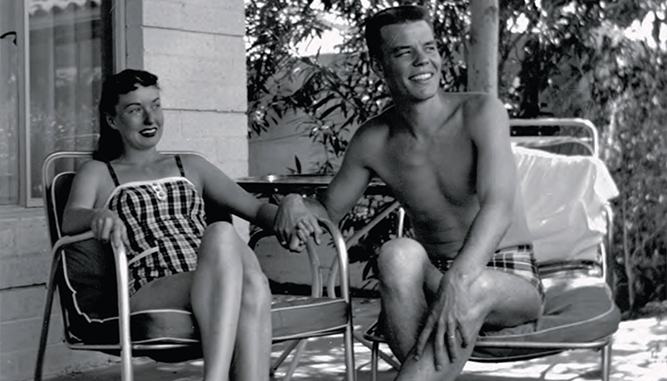 The Guild Says Goodbye to an Accomplished Editor, Dedicated Leader, and Passionate Mentor
By Kristin Marguerite Doidge
It was 1968 when a man with a movie walked into a room looking for an editor. The film was the low-budget comedy "2000 Years Later" (1969), and the young editor was Donn Cambern, ACE.
"I had never really edited a movie at all," he later told Gabriella Oldham in an interview for her book, "First Cut: Conversations With Film Editors," in 2012. "In a sense, editing is like the old guild process that's trial and error and you learn from other people. There were very few textbooks, and the more you get your hands on the film, the more you understand how to manipulate it."
What may have begun as trial and error blossomed into an illustrious career as an editor, mentor, and advocate that spanned more than five decades and included more than 36 credits on feature films, including "Easy Rider" (1969), "The Last Picture Show" (1971), "The Hindenburg" (1975), "Romancing the Stone" (1984), and "The Bodyguard" (1992).
Having been born into a musical family in Los Angeles in 1929, Cambern's first love was music. His mother, May, was a composer, author, and acclaimed harpist with the Los Angeles Philharmonic (her music can be heard on a number of classic Hollywood films and TV shows), while his father, Carroll, worked as a sheet-music publisher for Carl Fischer Music.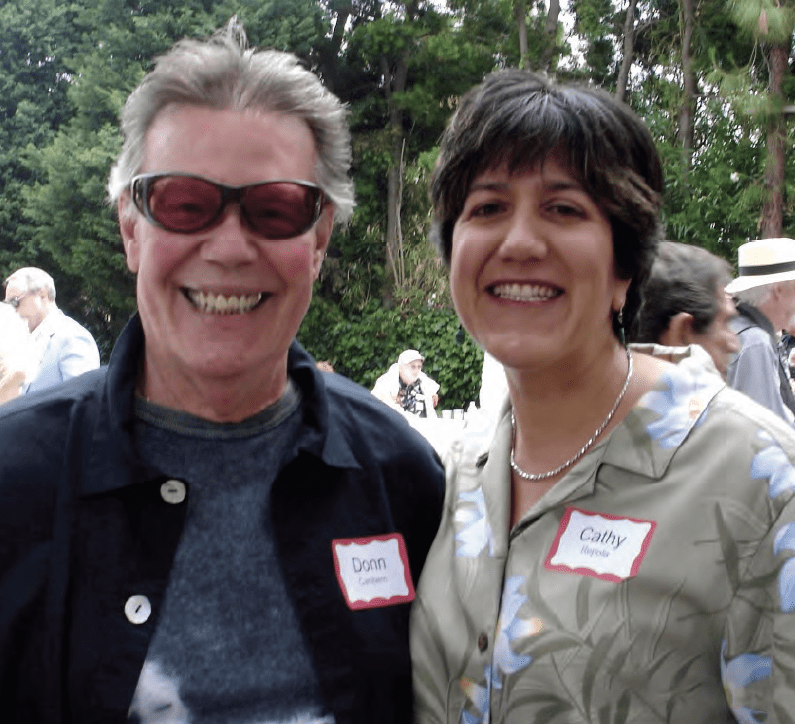 As for Donn, he leveraged his bachelor's degree in music from UCLA into a first career as a music editor at Disney from 1952 to 1959, and then at 20th Century Fox where he worked under the prolific composer Lionel Newman. His time at UCLA also led him to meet his lifelong love, Patricia "Pat" Lee Gilmor, whom he married in 1950 and with whom he shared three children: Sharon, Clay, and Wade.
"They all have such big hearts," said visual effects editor, board member, and friend Sharon Smith Holley of Donn and his family. "As a mentor, Donn was someone who made everyone feel comfortable and relaxed, like we were family, too."
As Donn's expertise grew as a music editor, he had the opportunity to work with television composer Earle Hagan on a number of classic TV shows throughout the 1960s, including "The Dick Van Dyke Show," "The Andy Griffith Show," "Gomer Pyle, USMC," and "That Girl."
Those early experiences eventually helped him land the "2000 Years Later" gig with director Bert Tenzer, which in turn led him to seek the advice of editor Gerald "Jerry" Shepard, who at the time was busy editing a television special for The Monkees. Shepard connected Cambern with actor-turned-director Dennis Hopper. He was in need of an editor for his directorial debut, "Easy Rider." That film – and Cambern's innovative contributions to its iconic sound – has been credited as not only groundbreaking for its use of a rock-and-roll soundtrack, but for its role in ushering in what became known as the "New Hollywood" era of the late 1960s and early 1970s.
"The original version of the film is said to have run nearly twice the present length," wrote The Hollywood Reporter's John Mahoney upon the film's release in 1969. "Yet the final cut, executed by film editor Donn Cambern by collaborative agreements, unfolds with unmarred lyric simplicity."
The film earned two Academy Award nominations that year, one for Jack Nicholson for Best Supporting Actor, and the other for Dennis Hopper, Peter Fonda, and Terry Southern for Best Original Screenplay. The film's success and critical acclaim also cemented Cambern's place in cinematic history.
His own Academy Award nomination wouldn't come for another 15 years, but his credits continued to grow, as did his relationships with other acclaimed directors, such as Ivan Reitman and John Cassavetes. But it was the action-adventure romantic comedy, "Romancing the Stone," directed by Robert Zemeckis and starring Michael Douglas and Kathleen Turner, that earned Cambern and his co-editor Frank Morriss both an Academy Award nomination for f ilm editing and an American Cinema Editors (ACE) Eddie Award nomination in 1984.
'A powerful force for good'
Cambern's desire to give back was nourished by his active mentorship of other editors throughout his career. And as Motion Picture Editors Guild president from 1991 to 2002, his leadership was marked by compassion and selflessness, said Cathy Repola, the Guild's national executive director, who first met Donn when she interviewed for the assistant executive director position more than 30 years ago. "I did not come from the editing craft, but I had a background in working for a union, so when I first started here, I had a large learning curve in terms of understanding the work our members perform," she added. "Donn accepted me with open arms and made me immediately feel like a part of this family. His kind support made everything easier for me."
That support also led many people, including Smith Holley and Maysie Hoy, ACE, to consider running for the Guild's board of directors. "Donn was so much more than a highly regarded editor," Repola added. "He always led from a place of wanting to help make his fellow members' working lives better. And he did."
To that end, some of Cambern's many accomplishments included raising the profile of the Guild by facilitating three important mergers with other IATSE locals and, through his personal friendship, the creation of a new logo to represent the three film aspect ratios, designed by the famed film title designer Wayne Fitzgerald, said Lisa Dosch, Guild executive administrator. For his commitment to bringing people together at a time of "great change for the Guild and the industry," Cambern was later honored with the Guild's inaugural Fellowship and Service award in front of more than a hundred adoring friends and colleagues at a special banquet in Los Angeles in 2007.
"His leadership was instrumental in building momentum toward growing and moving the union forward," said national executive director emeritus Ron Kutak. "Donn was a diplomat, the 'Benjamin Franklin' of the Editors Guild," Kutak added. "He was a great listener, courteous and unambiguous, and he always put the membership first. He had no ego about being president. As a consensus builder, Donn had the skill of molding agreement and also the ability to conclude discussions on a topic without offending anyone. He ran meetings efficiently and was an extremely popular president."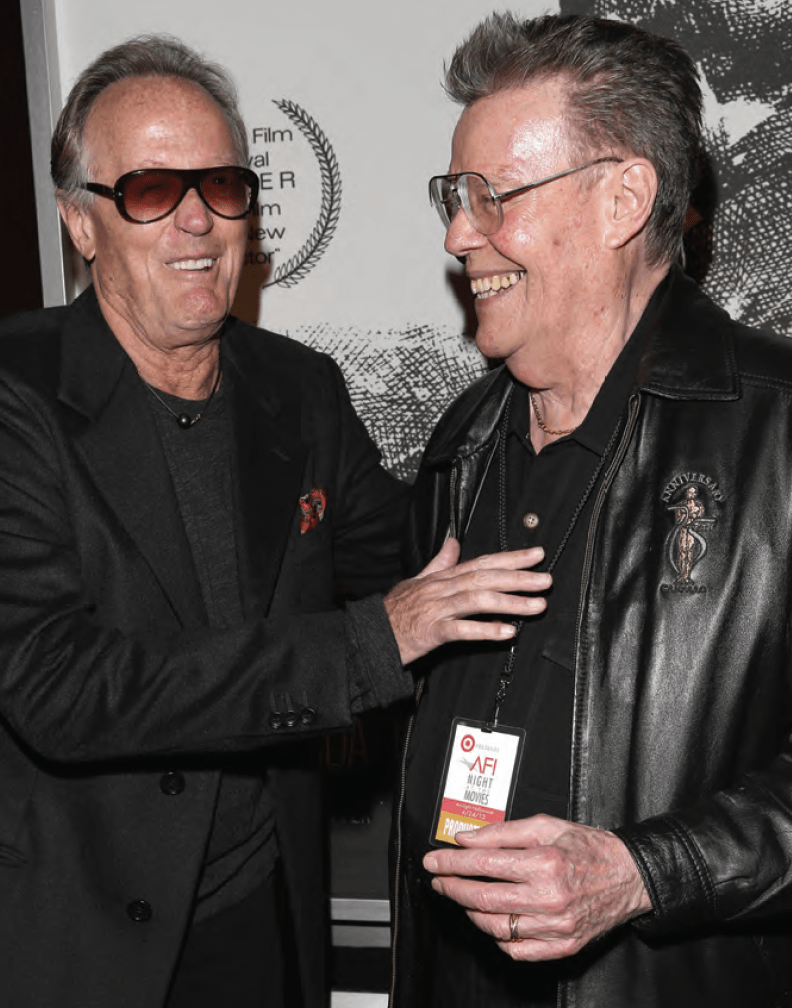 One of Kutak's proudest accomplishments while serving as the Guild's executive director during Cambern's presidency was expanding the union from a group of editors in Los Angeles to a nationwide organization that encompassed all post-production. "It was truly the golden age of the Guild's growth," he said.
Smith Holly agreed, adding that "Donn really helped our Guild move into the digital world by providing opportunities for us to learn."
One of the key ways of doing this was by supporting the creation of a new four-color glossy magazine for a compelling series of articles such as member-to-member interviews, editing analysis, and pieces covering the technology transformation the membership was experiencing at the time.
"When Mary Lee and I approached Donn with the idea of transforming the Guild's newsletter into a full-fledged magazine, he couldn't have been more supportive, and his encouragement became a key part of the work we did," said editor and former board member Steve Cohen. "He understood that the best way to get the results we all wanted was to give us the freedom to create, and his optimism and wisdom inspired us to see how much a magazine could contribute to our community."
With the help of many people at the Guild, the new "The Editors Guild Magazine" was born. Cohen became editor in the magazine's infancy, while Lee handled everything else, from design to funding to printing. "The magazine now has a new name [CineMontage], but its foundation was built by a small team under Donn's wise guidance. He was a powerful force for good at the Editors Guild, and we will miss him."
Kutak echoed Cohen's sentiments, adding "The strides the union made during this time were due in no small part to Donn's vision, which was born of, in his words, the 'desire to give back.' Donn certainly did so. He is greatly missed."
When Lisa Churgin, ACE, took over as president following Cambern, she wanted to carry on his mission that focused on offering more services to the membership, noting that under current president Alan Heim, ACE, this support has continued. "It would make Donn so happy to know about all of the committees and opportunities that are available to members today," she said. "This was all very much part of Donn's dream."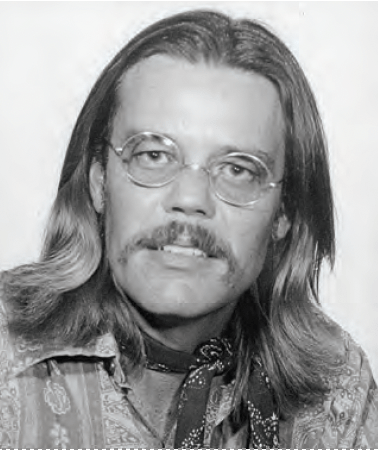 A legacy of love and kindness
While Cambern's professional life was full of accolades (including an ACE Career Achievement Award in 2004) and service, including two stints as vice president on the board of governors of the Academy of Motion Picture Arts and Sciences from 1990-94 and 1997-99, he also had a busy family life at home.
His daughter Sharon was diagnosed early in life with what is now known as autism spectrum disorder, at a time when little was known about the condition or how to best support people living with the diagnosis. His wife, Pat, made it her life's mission to advocate for Sharon and others on the autism spectrum, especially in terms of access to education and sustainable care. Her tireless advocacy work helped in creating and passing legislation in 1957 for the Short-Doyle program in California, which is now part of the MediCal program's community mental health services.
For Carol Littleton, ACE, who served as Guild president before Cambern and as vice president during his tenure as president, his passion for his daughter's access to quality medical care through the union was part of what made his work at the Guild personal. "He was very patient, but had a strong hand," she said. "He felt that if we work together, we can get it done."
His later years were marked by an opportunity to reinforce his love of Pat and his children – and of storytelling. He shared that passion for his craft through his support of his son, Clay, who became an accomplished assistant picture editor (NBC's "Grimm") in his own right.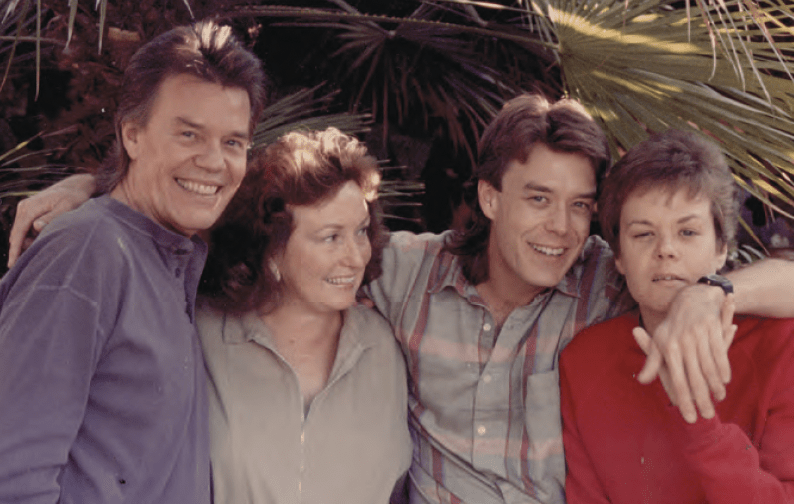 Upon her retirement from teaching, Pat was able to join Donn on movie locations in Mexico and Western Europe, reinforcing her deep love of art, history, and archeology, while he served as a teacher and mentor to the next generation of film editors as senior filmmaker-in-residence at the American Film Institute (AFI).
"With Donn, his storytelling talents were not just on screen, but in every word, and frankly, in how he saw the world," Smith Holley said. "His voice was like velvet, and his words were gentle and kind. When he was talking to you with that smile and sparkle in his eye, you felt he was telling you about something so important to him – and you were special for being the one told." Cambern passed away on January 18, 2023 at the age of 93. He was preceded in death by his wife, Pat in 2018, and their son, Clay, in 2011. He is survived by his children, Sharon and Wade, his grandson Ka'imi Kahikina Cambern, his nieces Joyce Buekers and Linda Williams, and numerous friends and colleagues.
A memorial is planned for May. In lieu of flowers, readers should consider donating to the care of Donn and Pat's daughter, Sharon Lee Cambern, via Venmo, @SharonCambern.
Kristin Marguerite Doidge is the author of "Nora Ephron: A Biography."