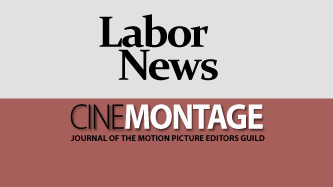 Reprinted from The Hollywood Reporter by Sharareh Drury on June 10, 2021.
Despite Muslims being the fastest growing and most racially and ethnically diverse religious community in the world, their representation on screen is severely lacking. If a Muslim character does make the cut, be it a prominent role or not, their depictions are often negative and perpetuate harmful stereotypes.
To help amplify Muslim talent on screen, Riz Ahmed has teamed with Pillars Fund, a Chicago-based advocacy group, and the Ford Foundation to create $25,000 fellowships for Muslim storytellers. The group also commissioned a study that was released Thursday by Dr. Stacy Smith and the USC Annenberg Inclusion Initiative to highlight the marginalization of Muslims in Hollywood.
Entitled "Missing & Maligned: The Reality of Muslims in Popular Global Movies", the study includes a quantitative and qualitative exploration of Muslim representation in 200 popular films from the US, UK, Australia and New Zealand released between 2017 and 2019. …