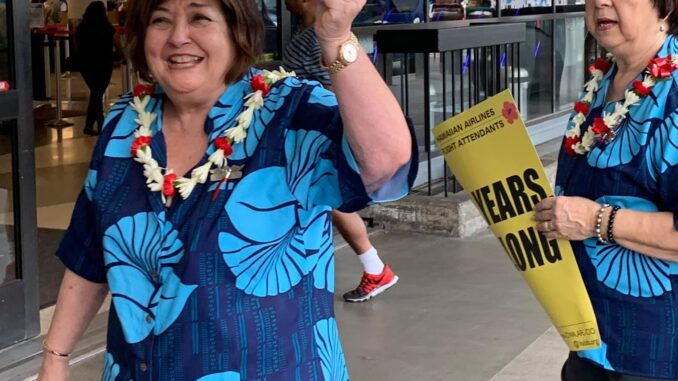 Reprinted from The AFL-CIO Now by Kenneth Quinnell on May 12, 2021.
For Asian American and Pacific Islander Heritage Month this year, the AFL-CIO is spotlighting various Asian Americans and Pacific Islanders who have worked and continue to work at the intersection of civil and labor rights in the United States. Today's profile is Sharon Soper.
Hired by Hawaiian Airlines in 1965 as a flight attendant, Soper retired 55 years later in 2020. She served in the leadership of the Association of Flight Attendants-CWA (AFA-CWA) for more than 50 years, including time as president of her local. She helped negotiate nearly every AFA-CWA contract with Hawaiian Airlines to date. She has been a leader and voice for several generations of flight attendants and continues to be an inspiration for flight attendants today.