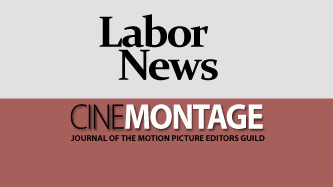 Reprinted from The New York Times by Linda Greenhouse on September 18, 2020.
Ruth Bader Ginsburg, the second woman to serve on the Supreme Court and a pioneering advocate for women's rights, who in her ninth decade became a much younger generation's unlikely cultural icon, died at her home in Washington on Friday. She was 87.
The cause was complications of metastatic pancreatic cancer, the Supreme Court said. …
Stanford Law Faculty on Justice Ruth Bader Ginsburg's Legacy
Reprinted from The Stanford Law Review by William B. Gould IV on September 18, 2020.
… I am heartbroken about Justice Ginsburg's death. She was a tower of strength intellectually, the author of powerful and persuasive opinions, frequently bringing to mind the great Holmes-Brandeis dissents a century ago and those of Douglas and Black more recently. One of many great achievements was her dissent in the Lily Ledbetter case involving wage discrimination based on gender. Though she did not prevail, quite dramatically her opinion was subsequently written into law by Congress and President Obama.
Her opinions in my field of labor and employment are for the ages. Her work fighting against employer devised and controlled arbitration procedures—what she aptly called "unbargained for arbitration"—will live on and may yet become law. Her dissent against the Court's tragic and improper invalidation of the Voting Rights Act's principal feature, in which she said that throwing out the law "when it has worked…is like throwing away your umbrella in a rainstorm because you are not getting wet," is memorable. …
AFL-CIO: Ginsburg One of America's Greatest Jurists
Reprinted from The AFL-CIO Now by Richard Trumka on September 18, 2020.
America has lost one of the greatest jurists in our nation's history. Justice Ruth Bader Ginsburg spent her career defending the Constitution and the everyday working people who bring that document to life. She was a consistent, unshakable champion of civil and women's rights and the freedom to form a union. The AFL-CIO, the labor movement and all those who aspire for dignity on the job are better off because of Justice Ginsburg's service. Her passing leaves a hole in our collective hearts and a vacancy on the highest court in the land, and you can rest assured that America's unions will honor Justice Ginsburg's memory as we fight for our democracy in the days and weeks to come.
Bustle: This Ruth Bader Ginsburg Dissent is an Unforgettable Defense of Workers' Rights in America
Reprinted from Bustle by Monica Busch on May 21, 2018.
"[In May of 2018], the so-called Notorious RBG opposed the majority of her colleagues in a landmark decision that inhibits the ability for employees with mandatory arbitration contracts to collectively sue their employers," writes Monica Busch in Bustle. "In a fiery dissent on workers' rights, Ruth Bader Ginsburg lambasted the conservative justices that decided in favor of bolstering mandatory arbitration clauses that frequently appear in employment contracts, describing the ruling as 'egregiously wrong.'
"As part of her dissent, RBG warned that inhibiting the right for workers to collectively sue their employers for compensation-related issues, or other workplace problems, could pitch US labor rights back nearly a century. 'The end of the 19th century and beginning of the 20th was a tumultuous era in the history of our Nation's labor relations,' Ginsburg wrote. 'Under economic conditions then prevailing, workers often had to accept employment on whatever terms employers dictated.'
"She recalled the bygone 'yellow dog contract,' which would often require employees to sign away their choice to ever join a union, which were outlawed in 1935. (In his majority opinion, Supreme Court Justice Neil Gorsuch decried such a comparison as an 'apocalyptic warning' and a 'false alarm.') …