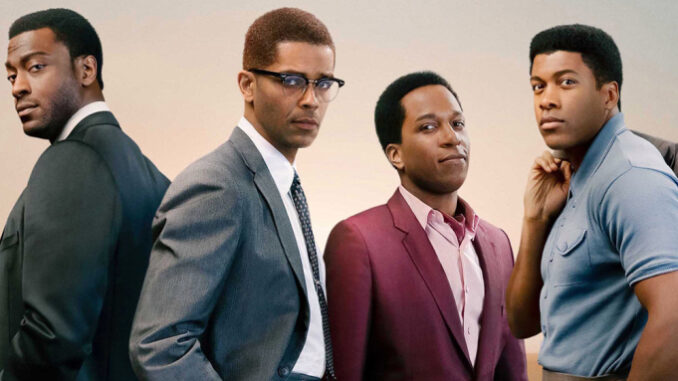 By Peter Tonguette
Last year, picture editor Tariq Anwar, ACE, had a most unusual experience: His editing room came to be inhabited by civil rights leader Malcolm X, boxing great Muhammad Ali, NFL icon Jim Brown, and singer Sam Cooke.
Director Regina King's new drama "One Night in Miami" depicts a fascinating bull session between Malcolm X (played by Kingsley Ben-Adir), Ali (Eli Goree), Brown (Aldis Hodge), and Cooke (Leslie Odom Jr.), who have congregated in a Miami hotel room on the heels of Ali, then known as Cassius Clay, walking away with a victory over Sonny Liston in 1964. Among the topics touched on in the conversation between the Black leaders are racial prejudice and the obligation to advance the cause of civil rights. Screenwriter Kemp Powers adapted his own 2013 play, which imaginatively expanded a real-life episode.
Amazon Studios released "One Night in Miami" first in theaters on Dec. 25, and then via streaming on Jan. 15.
While editing the film, Anwar became so persuaded by the authenticity of the performances that it was almost as though the quartet of mostly long-gone legends had been brought back to life; among the four key figures depicted in the film, only Brown, at 84, is still living. "The whole time it just felt very real," Anwar said. "I was really in this room with these real people and enjoying the banter between them. . . . [King's] casting choices were just totally brilliant, and her ability to get the best out of the actors and the crew was something to be admired."
Director King, an Academy Award-winning actress with extensive experience as a director on television, describes Anwar as an invaluable partner in her feature film debut. "He would discover little nuggets I may have missed," King said. "I think sometimes you can veer off-course because, when you are looking at the footage, you will find things that give you a bright idea. In those moments, he would try those ideas out for me, but when they didn't work, he would take the time to explain why. I can't, nor do I want to, imagine what the final product would have been without Tariq by my side."
Upon reading the script, Anwar, an Academy Award nominee for editing Sam Mendes's "American Beauty" (1999), with Christopher Greenbury, and Tom Hooper's "The King's Speech" (2010), immediately recognized the possibilities of the project. "I thought it was a compelling read," said Anwar, who was intrigued not only by the important theme — as he put it, "the responsibility of Black celebrities to engage with the movement" — but also by its potential as "a great piece of entertainment."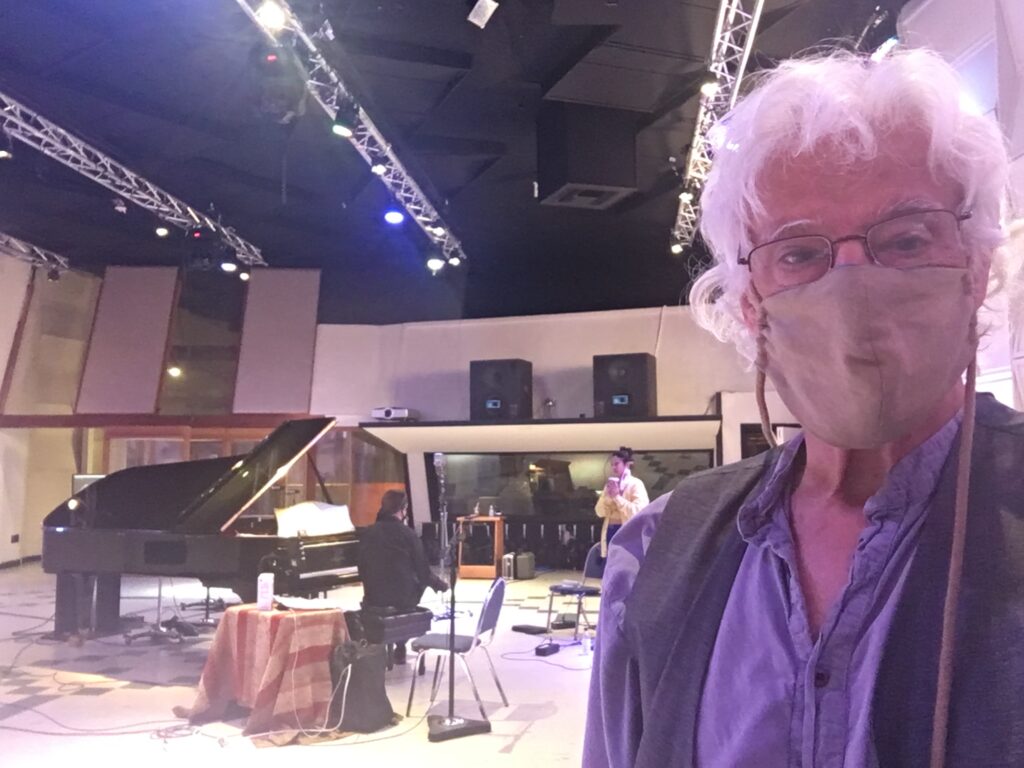 Anwar said that a number of his most rewarding collaborations have been with theater directors, a category that includes Mendes and Nicholas Hytner. "With the theater, they work very closely with the actors, and I've found that they're far less micromanaging in terms of the editing than directors who come from a different background," said Anwar, who discovered that King, as a gifted and acclaimed actress, had a similar sense of how the workload between editor and director would be divided. "She was very happy to have control of the acting," Anwar said. "But, in terms of the editing, she was happy to let me just stage the scenes the way I thought worked."
Anwar, who was preparing a first assembly while King was shooting in New Orleans, applauded the director's immersion in the material. "She had this desire to respect the integrity of both the script and the people on whom the script was based, and, of course, the Black voice," said Anwar, adding that King's single-mindedness didn't always allow her to appreciate her own work as it was coming through the transom. "She wouldn't allow herself a pat on the back, which was a shame because it prevented a kind of shared excitement about scenes which I got," Anwar said. "For Regina, though, I think she felt the weight of the film too much, in terms of its underlying themes, to allow for self-congratulation."
To capture the dynamics between the principal players, and to keep Anwar stocked with options during the postproduction process, King and cinematographer Tami Reiker, ASC, rolled multiple cameras while scenes unfolded in their entirety. "The dialogue was such that letting the scenes play at full length made for a better performance," King said. "And I think plenty of options are always a good thing. You sometimes find magical moments that get used somewhere else in the piece, which we found."
As Anwar describes it, King's footage was an embarrassment of riches, and he felt free to work his way through the goldmine of options while assembling his cut. "Although she made some selections, she didn't indicate which takes she wanted me to use specifically," Anwar said. "I did have the freedom to pick the takes that I wanted or I thought worked best, and then, when we did sit together every now and then, she said, 'You know, I think there was a better line reading there . . .'" In terms of the internal editing of any one scene, though, Anwar had a free hand.
While "One Night in Miami" has its origins on the stage, the abundance of visual choices allowed Anwar to construct a film that was fully cinematic. "If you're just sitting there in a theater and you're looking at the stage, you really only have one point of view," Anwar said, referring to experiencing the material as a play on stage. "But, as an editor, you can change the perspective and force the audience into a different point of view." King and Reiker kept the scenes themselves kinetic and mobile. "There's movement all the time, which helps the audience's engagement with the story," Anwar said. "I had all the material that I needed to keep the rhythm and the pace and vary it all the time."
The film may be dialogue-driven, but Anwar was also responsible for assembling the far more visceral event that gives rise to the characters' hotel-room gathering: Clay/Ali in the boxing ring. For his first pass, the editor simply selected a preferred take from each setup, gradually building the infrastructure of the scene. "Once I have a shape I like, in terms of staging, I then revisit the other takes and incorporate them into the assembly," Anwar said. "When you're faced with so much material, particularly with the boxing matches, you can imagine there was so much there, [that] it can be just totally paralyzing." The editor also had access to footage of the real fight, as well as the presence of a boxing consultant, to assure that the edit hewed close to reality.
There was one element in post-production about which King had very definite opinions: the use of music. The director felt that most movies depend too heavily on music, sometimes to the point of distraction. Aware of King's views on the matter, Anwar took a calculated risk when, early on, he presented a version of the prayer sequence featuring Malcolm X with music; another version played without music. "I knew she'd want to watch it without music, but I just had to break the ice with music," Anwar said. "I had tried gospel piano, which I thought would be interesting, considering [Malcolm X] had Islamic faith . . . and also the solo duduk, which is like an Armenian flute." Not only did King approve of the scene with these musical additions, but Anwar's minimalistic approach suggested a path for the eventual score, mostly using the piano, composed by Terence Blanchard.
The director's cut was nearly complete by the time the coronavirus pandemic hit, forcing King and Anwar to complete their work remotely. After the seven-week shoot in New Orleans wrapped in February, the team relocated to Santa Fe, New Mexico, where King had an acting assignment. "That was cut short because of the virus — that's when the virus really started to have an effect, because someone on Regina's crew was diagnosed with the virus, so Regina had to disappear for two weeks," said Anwar, who returned to Los Angeles while King and assistant editor Naomi Sunrise Filoramo remained in Santa Fe.
"The producers set up an Avid rig in my apartment," he said. "I continued to work on the director's cut remotely." Over the span of several weeks, Anwar would submit a cut to King, who would comment on it and wait to receive a revision. The remote working process continued even as visual effects started to come in and producers began offering input. "The only time I left isolation was for the final mix and music recording," he said, which took place at EastWest Studios on Sunset Boulevard.
The process of receiving and replying to feedback virtually could be trying at times, but Anwar is proud of the final result — and is eager to share the on-screen conversation he was privy to while putting the film together. "I think the dialogue is so brilliant, and the performances are so brilliant, that it's something to sit back and enjoy," he said.