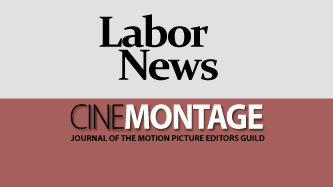 Reprinted from The American Prospect by Brittany Gibson on July 9, 2020.
For 50 years, multibillionaire Charles Koch has nudged Washington toward his dream of privatizing the United States Postal Service. A new study from True North Research shows how the coronavirus crisis may present an opportunity for Koch to finish the job that he started in 1970, putting 500,000 jobs at risk and risking the efficacy of the 2020 election.
"He's on the precipice of achieving his long-standing objectives of privatizing the Postal Service that hundreds of millions of Americans rely on every day," says Lisa Graves, the author of the new study. "His position remains an outlier position with the American people, but it's gained currency in the Republican Party."
The USPS has operated for more than two centuries and is one of the few government agencies named in the United States Constitution. It is the most popular government agency and historically benefited from bipartisan support to protect its operations. But after decades of attacks funded both directly and indirectly by Koch, that support from Congress has been chipped away, Graves's report explains. And whispers of privatization started in the Reagan era have been elevated to full volume today. …
[Koch confidante James] Miller (by this point chair of the Board of Governors) would push [Senator Susan] Collins [R-ME] to support legislation that forced the USPS to pre-fund benefits for its employees 75 years into the future, allocating funds for employees who aren't even born yet. This weighed on the Postal Service's balance sheets so it went from annual profits of about $1 billion to losses, after having to account for $5 billion more in expenses each year, Graves explains. The Postal Accountability and Enhancement Act of 2006 also prevented the USPS from raising stamp prices and implementing the now much-discussed postal banking system …
Postal Day of Action: 'We Need the Postal Service!'
Reprinted from Labor Notes by Alexandra Bradbury on June 26, 2020.
Despite the pandemic, postal workers in at least 18 cities and towns rallied on foot, by car, and even by bicycle June 23 to demand federal funding to save the US Postal Service. …
According to the Postal Board of Governors and the recent Postmaster General, it will take at least $25 billion in emergency appropriations to prevent the USPS from running out of money. Trump's newly appointed Postmaster General is an anti-union, pro-privatization guy from the private logistics sector.
A big drop in letters during the pandemic has intensified the budget crunch, but the underlying problem is a punishing 2006 law requiring USPS to prefund its retiree medical benefits 75 years in advance. This onerous requirement, now a $1 billion per year bite out of USPS funds, makes it look like the postal service is in the red—creating an artificial crisis designed to pave the way for piecemeal privatization.
Ultimately, to get the service back on firm financial footing Congress will need to repeal this law. The unions also argue for strengthening the postal service by expanding into such services as postal banking and vote-by-mail. But in the short term, the most immediate need is an infusion of cash. …
The day of action coincided with New York's primary election. At a post office in uptown Manhattan, at least half the customers were there to mail their absentee ballots. "We asked our neighbors, 'Where are you going to go to mail in your ballot for the general election in November?'" reported Miriam Frank, an Auto Workers retiree. "Several customers were visibly shocked and dismayed at this grim prospect." …