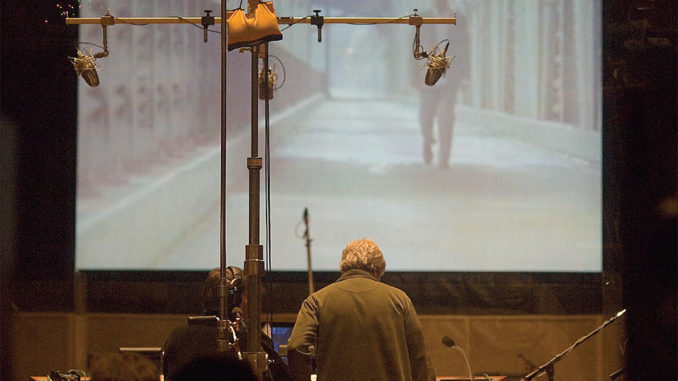 by Debra Kaufman
At a Hollywood sound studio, Scott Stambler is listening to cues––his cues––that are being mixed to the director's cut of Payback, the 1999 betrayal-and-revenge film directed by Brian Helgeland and starring Mel Gibson. What's unique here isn't that a director is re-cutting his own film for release to the wider world. It's that Stambler is normally a music editor––but on this version of Payback, he's composing for the first time.
Stambler's leap from successful music editor to film composer was the result of relationships, connections and serendipities that characterize the film industry. After decades of working as a music editor, he gained a reputation for creating successful temp scores, working with director Rob Reiner on all of his films since When Harry Met Sally (1989) and with Robert Zemeckis on Forrest Gump (1994).
In 2001, Stambler cut a temp score for Rod Lurie's The Last Castle and met editor Kevin Stitt. "Scott is one of the top temp music editors in the business," says Stitt, who was second editor on the picture. "His sensibilities, how he manipulated the tracks…I was really impressed with him." Stitt also happens to be a longtime editor for director Helgeland, and after the editor sang Stambler's praises to the director, they brought him in as temp music editor on The Order (2003).
"His temp score was really well done and well thought-out," recalls Helgeland. "He had also written some little bridges and added some things to give the temp score a feel like it belonged in the movie." The director too was sufficiently impressed.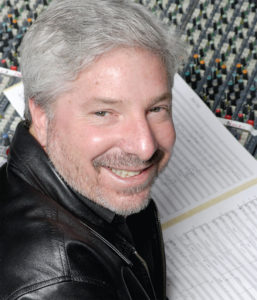 The seed was planted. When Helgeland, with the support of Gibson, approached re-cutting Payback, he planned to dramatically change the film about a small-time robber (Gibson) who, after being shot by his wife and best friend and left to die, comes back for revenge. The movie was dark but the director's cut, says Helgeland, will be even darker. "The original theatrical version had an entirely new third act in which there's more of a happy resolution and traditional comeuppance for everybody," he confesses. "Whereas what we originally shot was more enigmatic and retro- '70s."
In approaching the director's cut, everyone involved understood that the new third act would create a need for 20 minutes of additional music. But without a budget for new music, Helgeland brought Stambler on to work his magic as a temp music editor to manipulate the existing score. At a certain point, Helgeland says, he realized that the music just didn't fit the new version of the movie.
"Scott started doing a few things here and there, composing-wise, to try to make it work," Helgeland recalls. "And then Kevin said to me one day, 'Why don't we just see if Scott can write some cues?' I thought if I could just get an opening and closing cue, I would go without music for the entire film…" So Stambler started writing cues—and didn't quit until he'd written over 54 minutes of music. Meanwhile, Helgeland had convinced Paramount to pony up for a new score…and the studio paid for 15 minutes. "Everything was by degrees," says Helgeland. "We were trying to get cues to make everything else work."
From Stambler's point of view, the experience of making the leap from the "known" of creating temp music to the "unknown" of composing a score was daunting. "The composition process was terrifying," he admits. Though Stambler plays the guitar, he doesn't read music. He immediately threw himself into learning the basics. "I began reading books on composition and harmony," he reveals. "I read a 500-page book on MIDI orchestrations. Composers spend years in school studying and writing music. Who in the hell was I to call myself a composer?"
He started with a main title that runs 5:30 long. "Perhaps the 30 years I've spent working with composers and listening to thousands of hours of film music has helped," Stambler notes. "I know that I am confident in one area: I know how to work with the emotions of a film and how they translate musically. Perhaps I'm a 'method' composer." One cue, for a tragic scene involving the first wife of Gibson's character, was inspired by a nightmare Stambler had about one of his daughters. "I lost a lot of sleep in the early writing of the film," he says.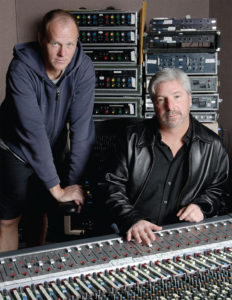 After that terrifying start, the fledgling composer fell into a creative flow. "I have just finished mixing down the score," he says, half-amazed, "And I still cannot tell you where the music came from. But it came." Stambler does credit a range of colleagues who helped him make the transition: longtime friend/music editor Nick Vidar, who helped him gain confidence in the process; scoring mixer Tommy Vicari; Gordon Goodwin, who orchestrated his synthesizer mock-ups; his partner Wade Hubbard, who was originally going to write the score with him but withdrew due to illness; Vinny Cirilli's ProTools expertise; Paramount Home DVD and Gibson's production company, Icon, for believing that he could do it; and, of course, Helgeland himself who was the one who took the real leap of faith in hiring Stambler.
Helgeland enthuses over how Stambler's music supports the mood of his director's cut. "It's very lean and muscular," he says. "It's also less melodic and more groove-oriented; it feels more to me like a '70s score. It has an odd, Peter Gunn feel to it. I think it very much supports the Mel Gibson character in the film––very forward-moving, relentless, rough around the edges and singular in purpose. The music follows right along."
For Stambler, the highlight came when he found himself sitting on a scoring stage and listening to his compositions played by "serious and accomplished" musicians. But, with Payback finished, Stambler quite cheerfully is heading back to what he knows best: music editing, a field he continues to find tremendously challenging and creative. "The temp score has become pretty important to the process," he explains. "Some directors complain bitterly about the temp as you are cutting your heart out. They don't seem to realize how much of yourself you put into picking, creating, editing and sweetening tomorrow's newspaper. It's not an ego thing so much as an intensely creative process. "Of course I would love to continue writing film music," he adds. "Perhaps Brian will direct another film and he'll call me."
Stambler's career trajectory was as nonlinear as his sudden leap to composer. He gravitated to music editing when, as a struggling young father, he saw a union pay stub at his father's house and begged for help to get into the union. His father happened to be producer Robert Stambler (Hawaii Five-O) and dad made a deal with Rocky Moriana, who did post for producer Aaron Spelling, to get his son in the Screen Actors Guild if Rocky got Scott in the union. "Rocky promised me the 30 days I needed to get in the union, period," recalls Stambler.
Thirty days turned into six years of work, as Stambler paid his dues as an apprentice, working long hours on TV series. He also counts MGM music editor Bill Saracino and composer Jerry Goldsmith's longtime music editor Kenny Hall as two key mentors who helped him develop as a music editor.
Stambler "found his niche" in the grueling world of previewing movies. "Editors come and go in the name of a few more points on the preview test scores," he recalls. "Designing a temp score, you could be the hero of the day or even the week. If you brought something cool and different to the so-called troubled movie, you got a lot of love and pretty good money."
This remains Stambler's turf, and he considers himself very lucky to be a professional in the rewarding, ever-creative world of music editing. But with one score already under his belt, he'd welcome the opportunity to compose for film again.