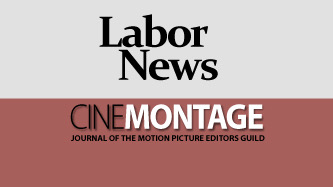 Reprinted from Forbes by Rachel Sandler on January 14, 2021.
Dollar General, Instacart and Trader Joe's will offer their frontline employees financial incentives to get the Covid-19 vaccine, they announced this week, the first major companies to do so.
Dollar General was the first to announce the initiative Wednesday, promising workers four hours pay after getting vaccinated.
Instacart also said it would provide its independent contractors a $25 stipend to "take time away from Instacart" to get vaccinated.
Trader Joe's said employees will get two hours pay per dose to get vaccinated, according to USA Today.
Neither Amazon nor Walmart, two of the largest employers in the US, immediately responded to a request for comment from Forbes asking if they had similar plans. Though it's unclear if their workers will have to take time off because Amazon has offered to vaccinate employees on-site in some states, while Walmart is preparing its own pharmacies to dole out the vaccine.
Other gig companies, such as Uber, Lyft and Doordash, did not immediately respond to a request for comment from Forbes about their plans. …
Covid-19 Vaccinations Begin at MPTF and Actors Fund Retirement Homes
Reprinted from Deadline Hollywood by David Robb on January 6, 2021.
Coronavirus vaccinations have begun [in early January] at the Motion Picture & Television Fund's retirement facility in Woodland Hills, and will begin on Monday at The Actors Fund Home in Englewood, NJ. Both of the entertainment industry's retirement homes were hit hard in the early months of the pandemic, where the MPTF facility saw the deaths of six residents and The Actors Fund Home saw the deaths of 10.
The experience of the residents and essential staff on receiving the vaccine "is one of total joy, relief, and elation," said MPTF president and CEO Bob Beitcher. "It's a great unburdening of frustrations. But we realize that this is not the end. We're still wearing masks and social distancing, knowing that the vaccine is not 100% effective. We'll keep on protecting our residents and staff, but this really does feel like the end of the beginning."
"We are very excited," said Joe Benincasa, president and CEO of The Actors Fund. "On Monday [in early January], we begin vaccinating residents and staff." …