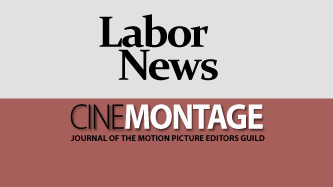 Reprinted from The Hollywood Reporter by Chris Gardner on June 4, 2021.
It's no question that the COVID-19 pandemic changed the ways and the amount of time consumers engaged with content. But will any of those habits stick now that those same consumers are emerging from an extended period of isolation?
That's the focus of a new study released Friday by UTA IQ, the data and analytics division of the prominent Hollywood agency. The study —  using a nationally representative sample of 1,000 US adults ages 18-54 — is titled "Forever Changed: COVID-19's Lasting Impact on the Entertainment Industry" and is part one of a two part study with the latter installment focusing on live entertainment. "Forever Changed" arrives a year after the division's consumer survey that studied media and entertainment consumption at the start of the pandemic.
The findings that should pique the interest of studios and streamers is that consumption is expected to remain high with 84 percent reporting that they spent more time with entertainment during the pandemic than in the previous year and 67 percent intend to spend more time consuming entertainment in a post-COVID-19 world. …