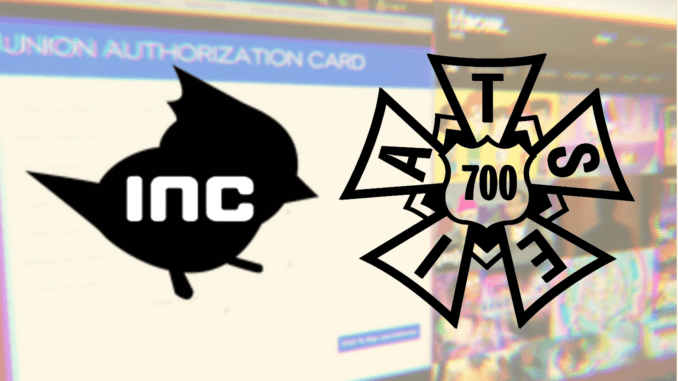 by Rob Callahan
A group of about 50 editorial employees of the animation studio Titmouse, Inc., now have union representation through the Motion Picture Editors Guild. The company agreed to recognize the union after an arbitrator certified last week that a majority of the employees had signed union authorization cards.
"We are thrilled these editors have chosen to be represented by our union," said Cathy Repola, National Executive Director of the Editors Guild, "and we're pleased that the company is doing the right thing by honoring its employees' decision. We look forward to negotiating our first union contract and to beginning a  successful long-term relationship with the company."
Titmouse's credits include such series as Netflix's "Big Mouth," "The Midnight Gospel," and "Kinderwood"; CBS All Access's "Star Trek: Lower Decks"; Adult Swim's "Ballmastrz 9009" and "Black Dynamite"; and Fox's "Bless the Harts."
The newly organized group of editorial employees encompasses animatic editors, dialog editors, music editors, and picture editors based out of the studio's Los Angeles-area and New York offices. Other Titmouse employees already enjoy representation through the Editors Guild's sister unions, IATSE Local 839 (The Animation Guild, Los Angeles) and IATSE Local 938 (The Animation Guild, British Columbia).
The Motion Picture Editors Guild is Local 700 of the International Alliance of Theatrical Stage Employees. Established in 1937, the Guild now represents roughly 8,300 post-production professionals working nationwide in live-action and animated television, features and new media.
For more information about the Titmouse organizing drive or to talk to an organizer about unionizing your post-production workplace, contact the Guild's Organizing Department at organizing@editorsguild.com.