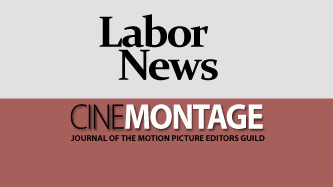 Reprinted from The Hollywood Reporter by Katie Kilkenny on February 1, 2021.
Nearly 80 percent of Hollywood assistants and other support staffers made less than $50,000 in 2020 and over one-third made less than $30,000, a new survey reveals.
The numbers were published on Monday in the second #PayUpHollywood survey of pay and work conditions among the entertainment industry's support staff, which over 1,000 individuals who worked in those roles between June 2019 and December 2020 contributed to.
Angelenos who make under $53,600 and New Yorkers who make under $51,600 are considered "cost-burdened" by median rent standards, according to a 2019 Freddie Mac study. The US Department of Housing and Development defines "cost-burdened" as families "who pay more than 30 percent of their income for housing" and "may have difficulty affording necessities such as food, clothing, transportation, and medical care."
The survey from the grassroots movement that began in the fall of 2019 as a hashtag and has since helped prompt an industry-wide conversation about unlivable wages in pipeline jobs also reports on the workforce's particular financial challenges amid the COVID-19 pandemic. Nearly half of all support staffers surveyed said they took gigs outside of assistant work to pay cost-of-living expenses between June 2019 and December 2020. Over 19 percent, meanwhile, reported leaving Los Angeles or moving back in with family or friends because of "lost income from the COVID-19 pandemic." …