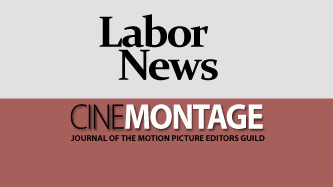 Reprinted from Deadline Hollywood by David Robb on October 16, 2020.
The WGA sent WME and CAA a proposal Friday that outlines the steps they must take in order to become franchised by the guild and end their 18-month standoff over packaging fees and agency affiliations with corporate related production entities.
Read the union's letter to WME here, its letter to CAA here. See the full text of the letter that the WGA's agency negotiating committee sent to members Friday afternoon, below.
WME and CAA are the last holdouts in the guild's battle to restructure the agency business, with more than 100 agencies – including all the other majors – having agreed to the guild's terms, which ends packaging fees on writing services by June 30, 2022. …