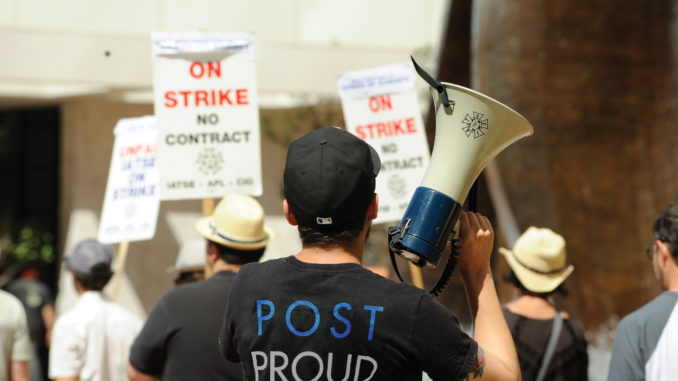 By Tris Carpenter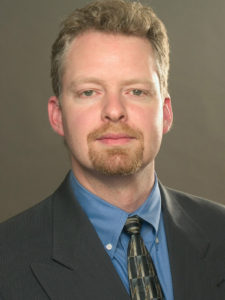 In line with our efforts to organize more Reality and unscripted television, I'd like to take this opportunity to welcome the editors, assistant editors and other post-production staff of World Poker Tour Enterprises (WPTE) to the Editors Guild.  By a vote of 11-4, they chose to have the IATSE represent them on March 31, 2005.  World Poker Tour airs on the Travel Channel and has been quite a hit.
As is often the case, the organizing centered around the refusal of the producer to offer medical benefits.  Several of the post-production employees had made individual inquiries about this issue, only to be sent away.  Of course, now that they have chosen the IATSE to represent them, the employer has no choice but to sit and talk about benefits, and we are pleased that the crew was so dedicated to vote in the union by such a wide margin.
As a disturbing aside, WPTE management chose to hire a notorious union-busting firm to try to dissuade the post-production staffers from going union, spending tens of thousands of dollars in the process.  For those of you in Reality and unscripted television, this presents a significant development, as such campaigns have generally been limited to much larger production companies and post houses.  This only means that those who want to unionize need to have a strong commitment to the goal of getting a union contract, and experienced organizers to lead them, who also know how to deal with union-busters.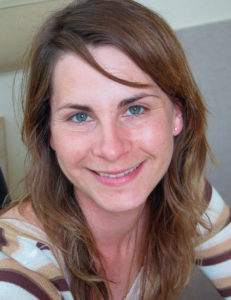 On that note, I'd also like to welcome two new organizers to our staff.  Both have plenty of experience organizing in difficult environments and both have some experience with the entertainment industry.  We are extremely pleased that they have come aboard, particularly as we start to move forward on some important campaigns.
Jennifer Madar joined our Los Angeles office as this magazine went to press.  She is a California native who comes from a family that has been heavily involved in the labor movement in Los Angeles for years. Madar spent the last several years with different units of the Service Employees International Union; her final assignment was with the Committee of Intern and Residents, a union of doctors-in-training.  Her experience with organizing professionals is augmented by a short stint with the American Federation of Musicians local in New York, where she first learned how to deal with the freelance nature of our industry and the challenges we face because of it.  Madar will work very closely with me and the other field staff in the Los Angeles office on the Reality television campaign (as well as a few other important fixed facility drives) and we are already quite impressed with her ability to grasp the complexities of this business. Her extension in the LA office is 245.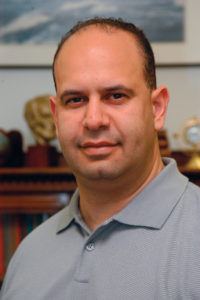 Jesus Sanchez will have joined the New York office staff by the time this issue reaches you. He has extensive organizing experience, first with public employees in Texas and Maryland, and then working with the Writers Guild of America, East for a few years. Sanchez brings a level of skill and an understanding of freelance organizing that is exactly what we need for our East Coast operation, and I look forward to working closely with him to bring some new campaigns to the Big Apple and elsewhere on the Eastern seaboard. His extension in the New York office is 206.
With the hiring of these two professionals, the organizing department is poised to make a huge step forward.  I hope that all of you will help us take this next step by giving us a call or sending an e-mail, and staying in touch with us about companies and shows you think ought to be under a union contract.