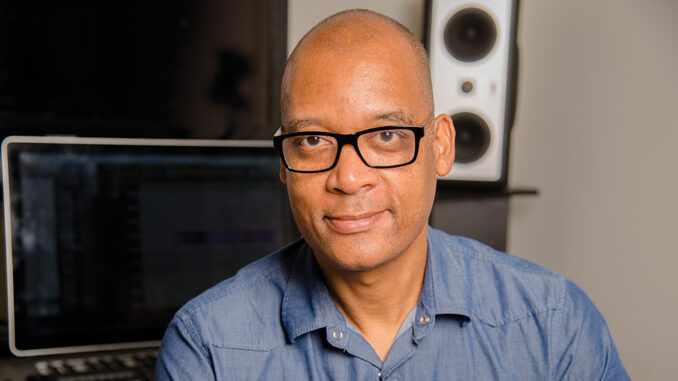 by Michael Goldman
portraits by Wm. Stetz
Music editor Del Spiva chuckles when asked how he explains the job of a music editor to the uninitiated. For Spiva, explaining the job can be a Socratic experience; he throws challenges at his questioners until they comprehend the nature of his work.
"When people say they don't understand what I do, I tell them to think of any song that is maybe three to five minutes long," he explains. "And then, I ask them, 'If you have a scene where you need to use that song for maybe 45 seconds, which part of the song do you use? Where does it start? Where does it end? How does it get from one place to the next? Why did you even use that song to begin with, and why in that particular scene? As a matter of fact, you have a choice of maybe 100,000 songs from which to choose. How do you choose?'
"Eventually, they say, 'OK, I'm starting to get it,'" he continues. "There could be 70 places in a given film where those kinds of decisions are going to be made. That helps you see the level of creative work that goes into putting music into a film. Music editors are often the first and literally the last line of defense for any piece of music anywhere in a film."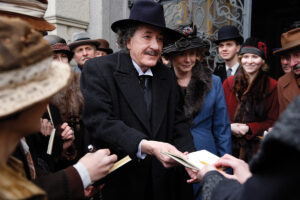 Spiva has been working as a music editor on major feature productions since 2004, after launching his career as an assistant sound editor and then assistant music editor. A periodic collaborator with director Ridley Scott as an assistant music editor and then music editor on three films, Spiva has been busy lately with an eclectic mix of projects, most of them due for release between August and the end of the year.
They range from music editor duties on Destin Cretton's The Glass Castle, an August 11 release though Lionsgate, and Dan Gilroy's Roman Israel, Esq., due November 1 from Sony Pictures Entertainment, to serving as additional music editor on Dean Devlin's October 20 release, Geostorm, from Warner Bros. In addition, he was supervising music editor on all 10 episodes of the first season of National Geographic Channel's Genius, which aired earlier this year, and music editor on HBO's limited documentary series The Defiant Ones, which just ran in July.
These very different kinds of projects, and the varying ways he collaborates with filmmakers, composers, picture editors and artists like Dr. Dre ("one of my idols"), among many others, have turned him into one of the industry's most prolific "role players," in his words. "As much or as little they need from me, that's what I supply," Spiva offers.
It's been quite a ride for an artist who had to "fight my way" into the industry originally before establishing himself as one of the relatively few African-American music editors in Hollywood. That journey happened largely because he had the good fortune to "come from a musical family, growing up hearing music 24/7," according to Spiva.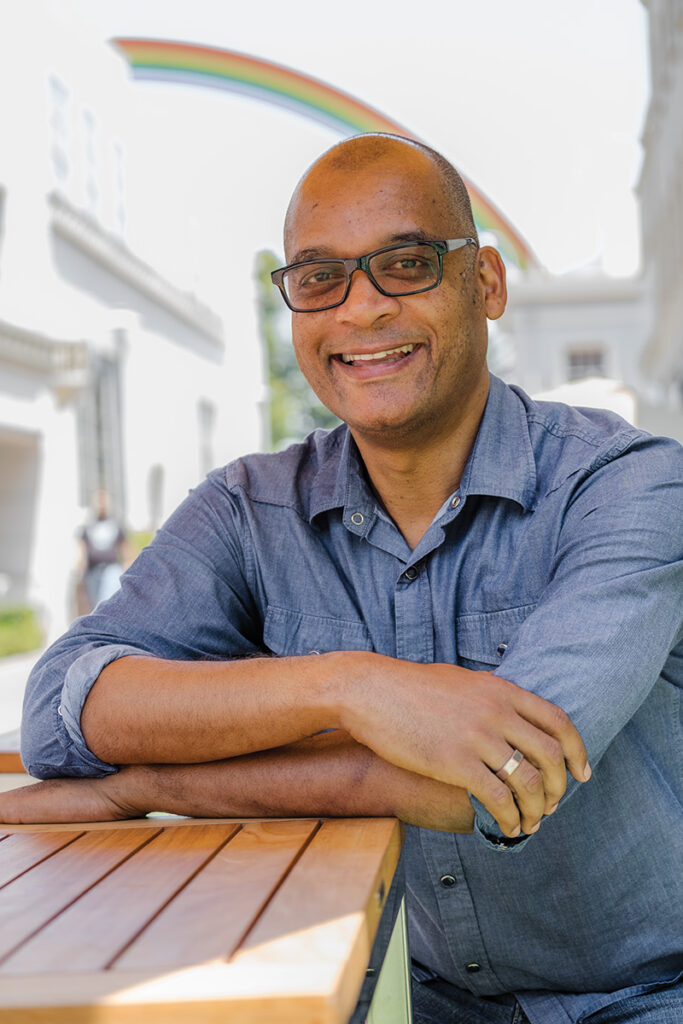 "My dad had a singing group in the 1950s or '60s, and put out an album," he recalls. "I can remember my mom and dad always singing, and going to sleep hearing 'Old Man River.' I also remember trying to take lessons on the organ with my brother at church — and my feet didn't touch the pedals. I got into the seat and stretched my legs to try to convince them I could reach them, but they said, 'No, I wasn't old enough.'
"Really, I was always involved in music, not only in church, but in school jazz and marching bands," he continues. "At jazz band competitions, I was the trombonist, and performance trombone was my major in college [at California State University, Northridge]. But eventually, I switched to television and film."
That switch was not an easy process; Spiva had not been educated or trained for pursuing a position in Hollywood. "I didn't have any mentors; there was no one advising me," he concedes. "After looking for a job for about six months, I was like, 'You know what? I'll be a file clerk, anything — as long as I can get onto a lot or studio, eventually I'll work my way.' I knew I wanted to work in music but, back then, I didn't even know what a music editor was."
Still, Spiva started "fighting my way around, knowing I wanted to be in post-production and working with music somehow. I became an assistant sound editor to start."
Famed sound editor George Watters II, MPSE, eventually hired him to be a sound assistant on Pearl Harbor (2001), for which Watters would go on to win an Academy Award. During that period, Spiva met music editor Mark Streitenfeld, who would later become a well-known composer. Streitenfeld hired him to work as assistant music editor on Scott's Black Hawk Down (2001), and that development, in turn, allowed Spiva to begin working with the director, as well as famed picture editor, Pietro Scalia, ACE, and legendary composer Hans Zimmer — all of whom would influence his career in the coming years.
"When Mark became a composer, he eventually bumped me up to music editor, and that is really where the big foothold — the sea change in terms of my becoming a music editor — finally happened," Spiva explains. He worked as music editor on a couple of small films that eventually wound up as television movies before joining a team of music editors on Doug Liman's 2005 film, Mr. and Mrs. Smith. Michael Bay's The Island (2005) and many others followed, but his most consistent collaborators were Scott's team on films like A Good Year (2006), American Gangster (2007) and Prometheus (2012).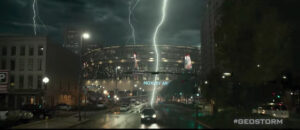 "The nice thing about working with Ridley was that he allowed a lot of creativity around him," Spiva explains. "Some directors want to direct down to the minutiae, but Ridley pulls back a little bit and says, 'Show me, impress me, what do you have?' That was a beautiful thing about working with him." In particular, American Gangster earned the music editor an MPSE Golden Reel Award nomination.
"Even though the story takes place in the 1960s and early '70s, Ridley didn't want us to make it feel like a Blaxploitation piece," Spiva recalls. "So the songs we picked were not always as hard-hitting or funky as you might expect. We ratcheted it back, because we didn't want the focus to be on the music so much as on the story. It was about finding the correct tone for the movie, and for the pacing.
"In that case, pulling back was the right thing to do," he continues, "because we had [lead actor] Denzel Washington there, and we didn't want to pull too much attention musically away from him. Also, Pietro is such a master at pacing, and that was evident in American Gangster. There were some really beautiful transitions that we tried to build into the film to go with that pacing."
Spiva insists that developing synergy with other craftspeople is central to his work. The Glass Castle, for instance, features a music score from a young composer named Joel P. West. Spiva says the producers wanted an experienced music editor to "help shepherd [West] through the process, just to make him feel comfortable that the movie and his score were getting the attention they deserved."
He continues: "Joel was very active, went through the trouble of having his own setup in the cutting room, and was involved in the day-to-day goings-on of the post process. When there was a logjam, I would feed him and the director ideas and offer [temp music] generally. I'd also talk through the scenes with them, giving Joel anywhere from 12 to 20 different ideas for each scene in some places. Joel would say, 'I have yet another idea,' and he'd pop back to his room and come back with something really beautiful. So a big part of my job was to feed them ideas about how they might approach scenes musically and then, through our discussion, we would hammer out the new direction."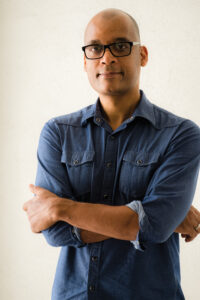 There was a constant back-and-forth throughout The Glass Castle, according to Spiva. "Often, we'd just play with subtle variances of music, because there were often cases where we had to switch things out," he explains. "If they made a new picture cut, then all of a sudden a dialogue scene might reveal more bluntness or a different thread of the story, and changes like that can affect how you treat the scene musically. Minor changes can totally affect the pace of the film, and you have to adjust the music accordingly, from start to finish."
Crucial to Spiva's success is his personal music library, "which I've been amassing for years, and bring to every project." That and his Pro Tools system (he currently utilizes Pro Tools 12.7) are essentially the key tools in his arsenal. "Most music editors have their own different set of temp music and songs they pull from, based on different experiences and skill sets," he says. "Pulling from what I have in my library, and what I find to be new and fresh and epic for these movies, is really important."
Likewise, Spiva says he uses Pro Tools with a variety of plug-ins largely as a creative, rather than technical, weapon. He calls Pro Tools "my ax" when he is consulting with filmmakers and composers, trying to demonstrate concepts to them. "I prefer to literally show them, as opposed to just talking it through sometimes," he elaborates. "When they can see and hear the way that I see the inflection of the scene going, rather than just having me describe it, it helps a great deal."
Spiva typically works in the cutting room or in the composer's studio to be in close contact with filmmakers on major projects. Having formerly been an assistant music editor, he typically organizes his files and folders himself. "When I work in a picture cutting room, then go to a mix stage, to the composer's studio, and then back home possibly — all on the same day — mobility becomes key for me," he relates. "I also keep my previous shows easily accessible on larger, secure, portable hard drives when appropriate so that I can often draw upon ideas I had from other projects, no matter my location."
The music editor reveals that he uses flash storage for everything, except for longer-term storage, and utilizes various kinds of cloud storage and servers to keep less sensitive material in easy reach at all times. "The less time I spend moving and waiting on material to process, the more locked in I can stay on the beautifully creative parts of my job," he attests.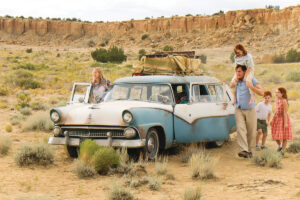 Such creative connections are just about all Spiva cares about when he's working on a major project. As an example, when asked how he figured out the best way to sew music into Fury, David Ayer's 2014 war movie about a doomed tank crew during World War II, he says it was all about the possibilities around the characters. "For that movie, thinking about being on the battlefield inside the confines of a tank…the dynamics of that was a constant," he explains. "You need to be in the mind of the soldier who is actually there. There is grief, absolute fright, 1,000 percent adrenaline — just in terms of trying to survive. You look to experience those emotions as you pick the music and feel it furthering the story.
"In that case, we added a men's chorus, some piano notes of sadness and hopefulness, and literally an engine of war beating and beating," continues Spiva. "And some of it was also based on the idea that this crew was facing death; these are their last days. So there was a sweetness, a camaraderie to their brotherhood, and we also tried to convey that musically. As a craftsperson, it's a beautiful thing to serve emotions in a film like that."
Such lessons, of course, Spiva learned over a very long time, and with guidance from some leading industry lights, as mentioned. That's why he emphasizes his interest in mentoring young professionals — particularly in an industry sector that has largely seen the role of the assistant music editor degraded in recent years. Helping younger, eager artists is also personally important because his daughter, Jordan, works in the industry, and his nephew, Derrick Spiva, Jr., is an accomplished composer outside of the film business.
"As music editors, today we don't have nearly the opportunities [to learn the craft] that we did before," he says. "Outside of a few of the bigger shows, they don't normally carry assistant music editors the way they did when I came in, as a matter of course. It is really difficult now to get into music editing and actually learn that craft.
"Mentoring plays much more of a hand in just getting more people involved, so I've been redoubling my efforts," Spiva adds in conclusion. "There are a few people I've been helping lately, and that is a good feeling."