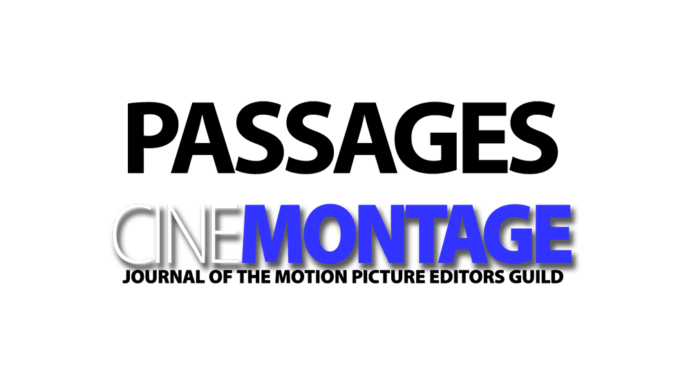 Eric Zumbrunnen, ACE
Picture Editor
November 4, 1964 – August 1, 2017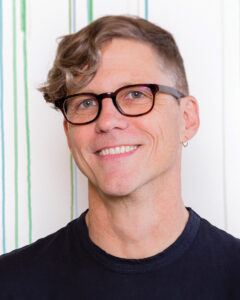 On August 1, the arts, entertainment and advertising community lost a respected, inventive visual craftsmen — award-winning editor Eric Zumbrunnen, ACE — following his hard-fought battle with cancer. Appreciated for his intelligence, kindness and dry wit as much as his editorial talent, Eric's work spanned the worlds of feature films, commercials, music videos, short films and documentaries.
Known to many as "EZ," Eric graduated from USC with a degree in journalism and began his professional life in video post-production. A proficient guitarist, he brought his affinity for music to his early work editing music videos, among them classics, including Weezer's "Buddy Holly," Smashing Pumpkins' "Tonight, Tonight," Beck's "Where It's At" and Bjork's "It's Oh So Quiet."
He developed close working relationships with a few directors, and subsequently expanded into commercials for clients such as Nike, Xbox and Apple, and ultimately into feature films, perhaps most notably finding his creative kindred spirit in director Spike Jonze. The pair's collaboration spanned two decades. Their first feature film, Being John Malkovich (1999), earned Eric an ACE Eddie Award for Best Edited Feature Film – Comedy or Musical, and he brought his love of a good story well told to Jonze's Adaptation. (2002), Where the Wild Things Are (2009) and Her (2013), as well as John Carter (2012) for director Andrew Stanton.
More recently, Eric was awarded a Bronze Lion for Editing at the Cannes Lions International Festival of Creativity, for his work on Jonze's innovative Kenzo World fragrance ad, My Mutant Brain. He was invited to join the Academy of Motion Picture Arts and Sciences in 2017 based on his body of work.
In 2014, Eric co-founded Santa Monica-based post-production company EXILE with partners Kirk Baxter, ACE, Matt Murphy and Carol Lynn Weaver. Regarded as one of the most technically proficient editors of his era — one who approached editing with insight and eloquence, Eric valued the opportunity to learn from the gifted writers, directors and editors with whom he worked. While he held himself and his co-workers to a high standard, he was also committed to encouraging and mentoring other editors and would-be editors.
Eric is survived by his wife Suzanne, children Henry and Greta, and a loving extended family. His friends and family have established the Eric Zumbrunnen Fellowship in his memory, to provide mentoring and technical development to a promising assistant editor currently working in post-production who plans to become an editor. For more information, please e-mail EZFellowship@gmail.com.
Suzanne Zumbrunnen