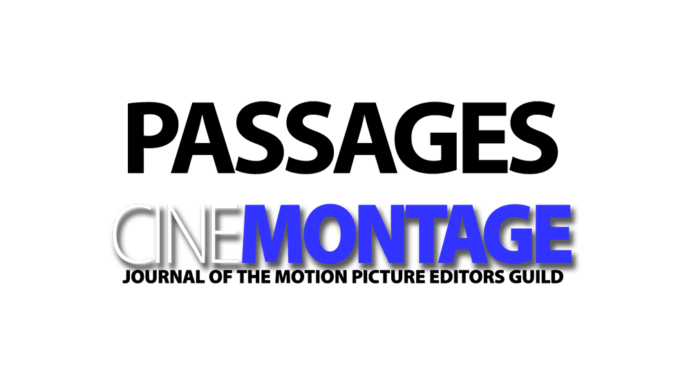 Paul Rodriguez, MPSE
Sound Editor
August 4, 1952 – September 26, 2017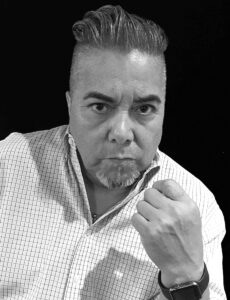 Motion picture and television sound executive Paul Rodriguez, MPSE, passed away September 26 in Los Angeles of cardiac arrest after a brief hospitalization. He was 65.
Rodriguez was president of South Lake Audio Services and vice president of Audio Services and Development at Roundabout Entertainment in Burbank, where he oversaw post-production sound for projects including HBO's Westworld. He was also a longtime board member of the Motion Picture Sound Editors (MPSE) and served as its treasurer for eight years. He also produced the organization's annual Golden Reel Awards ceremony.
An active member of the professional sound community for more than 30 years, Rodriguez served in executive, sales and creative capacities at Todd-AO/Soundelux, Wilshire Stages, 4MC and EFX Systems. He was also co-owner of the Eagle Eye Film Company, a supplier of picture editing systems. He joined Roundabout Entertainment in 2015.
Known for his infectious humor and gregarious personality, Rodriguez was a tireless ambassador for the art of entertainment sound and enjoyed universal respect and affection among his industry colleagues and friends. "Paul will be remembered for the energy, wisdom and true dedication he gave to the sound industry," said MPSE President Tom McCarthy. "His passing leaves a great void on our board and in the hearts of our members."
Rodriguez is survived by his son Hunter, daughter-in-law Abbie and granddaughter Charlie; daughter Rachael and son-in-law Manny Wong; daughter Alexa and her partner James Gill; as well as his former wife Catheryn Rodriguez and several sisters.
Donations in Rodriguez's name may be made to Montrose Church, Best Friends Animal Society or Alzheimer's Association.
Keith Gayhart