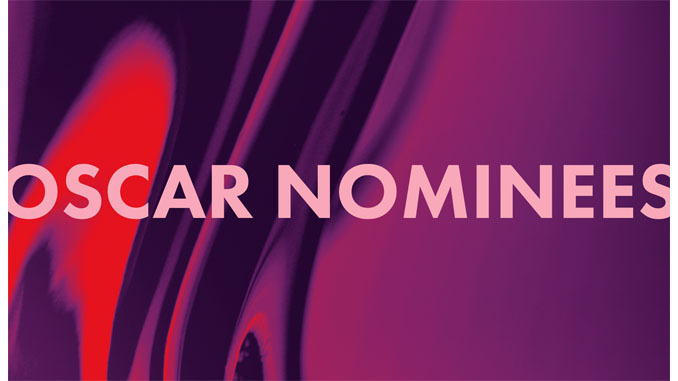 The nominations for the 91st Academy Awards, honoring the films of 2018, have been announced.
Academy members from each of the 17 branches vote to determine the nominees in their respective categories – film editors nominate film editors, etc.  All voting members are eligible to select the Best Picture nominees.
Active members of the Academy are eligible to vote for the winners in all 24 categories beginning Tuesday, February 12, through Tuesday, February 19.
The 91st Oscars will be held on Sunday, February 24, 2019, at the Dolby Theatre at Hollywood & Highland Center in Hollywood, and will be televised live on the ABC Television Network. The Oscars also will be televised live in more than 225 countries and territories worldwide.
The Motion Picture Editors Guild congratulates ts members who received nominations. Below are the nominees in the three post-production categories:
Achievement in Film Editing
BlacKkKlansman Barry Alexander Brown
Bohemian Rhapsody John Ottman, ACE
The Favourite Yorgos Mavropsaridis, ACE
Green Book Patrick J. Don Vito
Vice Hank Corwin, ACE
Achievement in Sound Editing
Black Panther Benjamin A. Burtt and Steve Boeddeker
Bohemian Rhapsody John Warhurst and Nina Hartstone
First Man Ai-Ling Lee, CAS, and Mildred Iatrou Morgan
A Quiet Place Ethan Van der Ryn and Erik Aadahl, MPSE
Roma Sergio Díaz and Skip Lievsay, CAS
Achievement in Sound Mixing
Black Panther Steve Boeddeker, Brandon Proctor and Peter Devlin, CAS
Bohemian Rhapsody Paul Massey, Tim Cavagin and John Casali
First Man Jon Taylor, CAS, Frank A. Montaño, Ai-Ling Lee, CAS, and Mary H. Ellis
Roma Skip Lievsay, CAS, Craig Henighan, MPSE, and José Antonio García
A Star Is Born Tom Ozanich, MPSE, Dean Zupancic, Jason Ruder and Steve Morrow, CAS