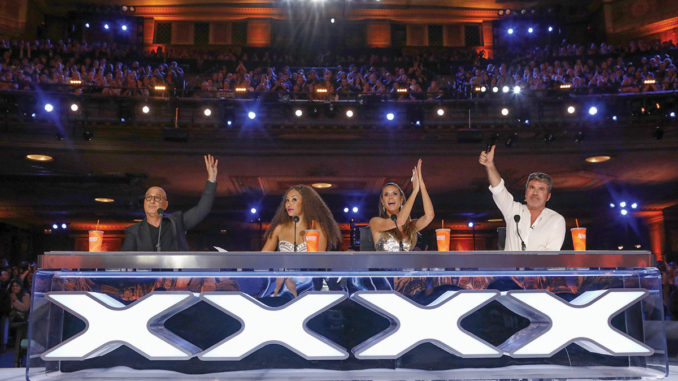 by Andy Thomas
"For Christmas, do you guys want cable TV or a widescreen television?" my dad asked one year when I was a teenager. "We can't afford both." Collectively, we all replied, "Widescreen TV!" as we loved watching movies. A lot of movies. While growing up in Four Marks in the United Kingdom, my father instilled in us the movie fandom he had grown up with, since his mum had been an usher at their local movie theatre. Moving images are in our blood, I like to think.
Every time we watched a movie or TV show, there was a lesson about it. Who was the director, the actors, the editor? The more I understood that there were people behind the camera as well as in front of it, the more I wanted to be a part of the industry. Soon, I was making commercials as projects in high school and helping fellow students with their short films. When it came to selecting a subject to study in higher education, I was keen to study something within the field of media, but my parents convinced me to study a dual degree (for backup purposes). So I studied Radio, Film & Television with Natural Science (where I specialized in Medical Physics).
During the twilight period of my degree studies, I began applying for jobs in London at whatever entertainment companies for which I could find public records. I mailed out somewhere in the region of 50 résumés. I didn't hear back from many places, but I got two interviews: one at a kit-hiring company and one at a post-production facility, both in London. After being told by the first company that I would have to remove my piercings, I was all in on the post facility.
I got the job and immediately fell in love with post-production — how creative it was, how technical it was. Plus it spoke to the inner mathematician in me (thanks, backup plan at university) because of the enormous amount of problems solved. I loved that then and I still adore that now. That love seemed to make an impression on some people and I was hired as an assistant editor at Princess Productions in London.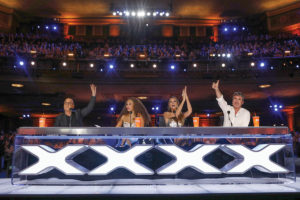 While at Princess, I learned a ton. The company had experienced staff heading the shows, but young people were the boots on the ground, so I was entrusted with lots of responsibility early on (for better or worse) and was a full-fledged editor by the time I was 23.
One day, I had edited a package to roll into a live broadcast and there were some last minute changes. I re-recorded onto the tape from about halfway through, I handed off the new version, the machinist spot-checked it, the director gave the go ahead to hit play and we all sat back and breathed a sigh of relief. At the halfway point, the screen went black and it took four seconds before the vision mixer realized what was happening and cut back to the hosts in the studio — much to their confusion. It turns out that someone else had patched black to the deck to which I laid off, but I hadn't checked it.
Even with that black mark against me, I worked hard and it wasn't long before I was cutting on some of the biggest UK reality shows, including Big Brother, Strictly Come Dancing (Dancing with the Stars in the US) and The X Factor. My love for editing didn't fade.
Then, I met a girl. And boy, what a girl. We started dating, but she mentioned she was moving to the US. To this day, I still feel like it was her idea of a break-up line — but I called her bluff and suggested I move with her. So we did.
After a spell in New York City, we moved to Los Angeles, where one of the producers from early in my career wanted to hire me on America's Got Talent. I needed to join the union…and sharpish. I knew about IATSE since moving to the States, but my only experience with unions was watching news back home of coal miners on strike because of their working conditions.
The thought of joining a union made me a little nervous, as I didn't want to burn any of my newly made contacts in LA. But my mind was immediately put to rest after meeting National Organizer Rob Callahan and other Editors Guild members. Luckily, I had enough US credits as an editor to get onto the roster without any problems. I was in.
I have now been in the Guild for almost 10 years and during the recent IATSE contract negotiations, I was very proud to be a union member as National Executive Director Cathy Repola was kicking ass — and I love her and the union for that. I look forward to being a union editor for many years to come.