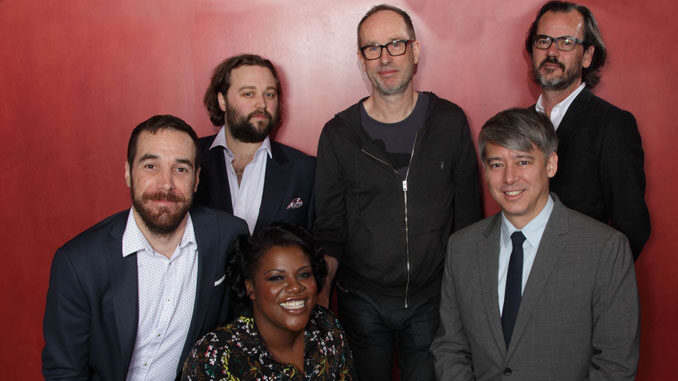 by Edward Landler • portraits by Gregory Schwartz

Early Saturday morning, February 25, the line stretched around the block from the American Cinematheque's Egyptian Theatre to attend the 17th Annual Invisible Art/Visible Artists program presented by the American Cinema Editors (ACE). Once again, on the day before the Academy Awards ceremony, the capacity audience of largely post-production personnel and students had come to listen to this year's Oscar-nominated editors discuss their films and the art of editing.
The six editors speaking about their work on five movies were: Joe Walker, ACE, for Denis Villeneuve's Arrival; John Gilbert, ACE, for Mel Gibson's Hacksaw Ridge; Jake Roberts for David Mackenzie's Hell or High Water; Tom Cross, ACE, for Damien Chazelle's La La Land; and Nat Sanders and Joi McMillon for Barry Jenkins' Moonlight. Two years ago, Cross won the Editing Oscar for Chazelle's Whiplash (2014) and, this year, McMillon was the first Black editor ever nominated by the Academy.
On Sunday evening, Gilbert, who had already won BAFTA's Best Editing prize, went on to win the Academy Award for Best Achievement in Editing. The outcome, though, was hardly a sure thing: Walker's work on Arrival had been awarded ACE's Eddie for Best Dramatic Feature Editing while Cross had won the Eddie for Best Comedy Feature Editing for La La Land; and, that afternoon following the panel discussion, Moonlight's Sanders and McMillon took the Film Independent Spirit Award for Best Editing.
The American Cinematheque's Margot Gerber welcomed the audience to the Egyptian and introduced ACE President Stephen Rivkin, ACE, an Oscar nominee for his work on Avatar (2009). After thanking Blackmagicdesign, Avid and the Motion Picture Editors Guild (MPEG) for their sponsorship of the morning's event, Rivkin introduced the panel moderator, MPEG President and ACE Vice President Alan Heim, ACE, an Oscar, Eddie and BAFTA winner for his editing of All That Jazz (1979).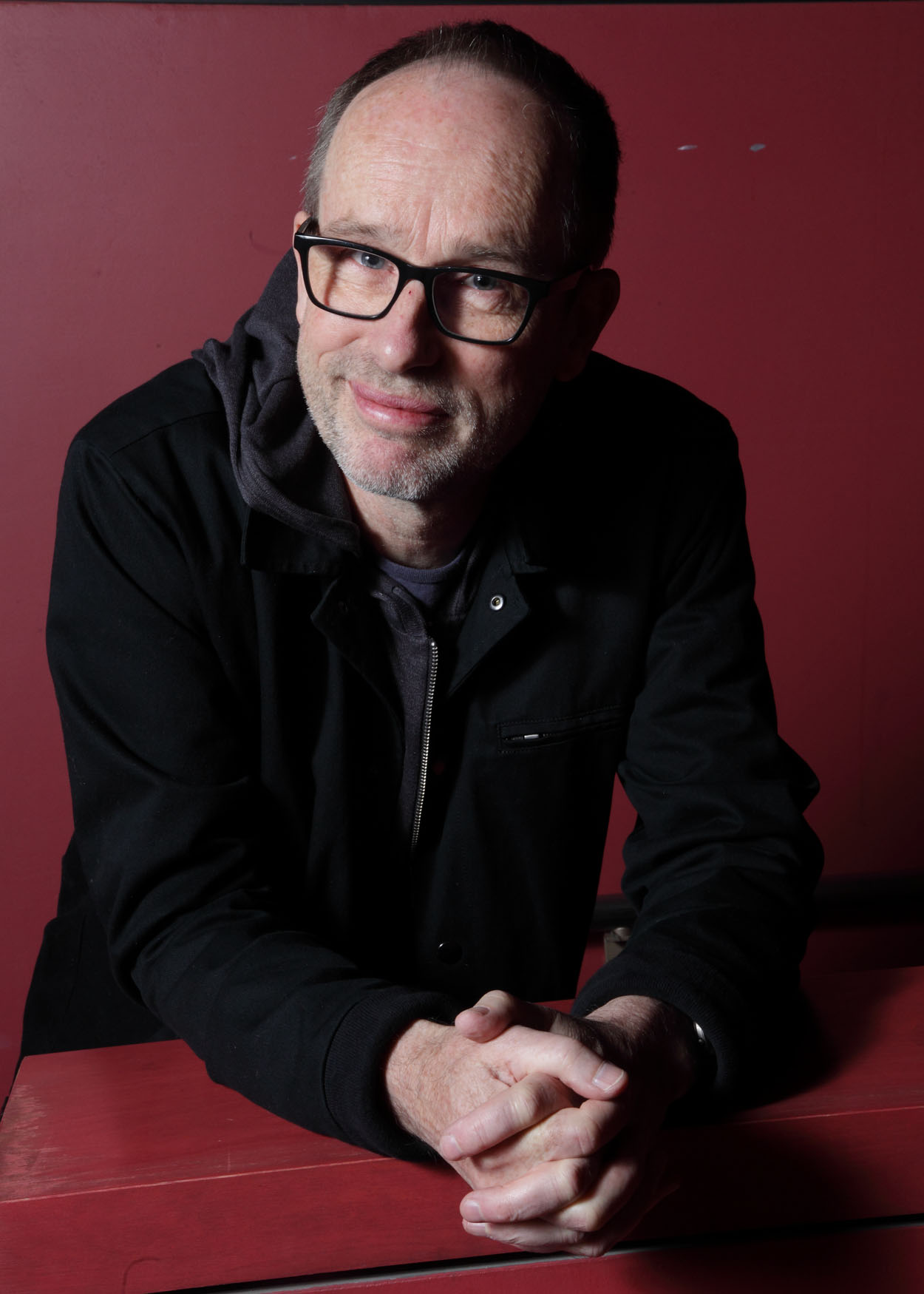 After a round of congratulations to all the panelists, Heim opened the discussion with a question inspired by the brutal violence of Hacksaw Ridge: "How do you deal with the intense emotional quality of your work?"
Appropriately, Gilbert answered first, noting, "I am aware of the artifice of it. I let the emotional content rather than the visceral blood and guts get to me." Picking up on the emotional content of a scene, Cross said he reacted during dailies, "I'm sincerely really moved. Then I think of other things. Later, I regain the emotion when I see it with an audience."
Walker agreed: "The first viewing of dailies is something sacred to me. What strikes me in the dailies, I want to hold on to that. Very emotional scenes are very hard to cut." Adding to the consensus, Roberts said, "The emotional scenes from the dailies onward are what stay with me. The violence is just a technical exercise."
In the most violent scene of Moonlight, McMillon decided to cut away from the main action to someone's reaction, "What you don't see can be more powerful," she said. While she found watching dailies moving, "I had to pay attention to the birds in the background — and we didn't have a budget for ADR."
Remarking on how editors work with two sets of attitude, Sanders offered, "At the macro level, I work on what a shot means to story and character; but, at the micro level, I have to be more dispassionate and decide if it needs two frames less."
Moving away from their recent work, moderator Heim asked the editors how they got started. In England, Roberts started out working as a production assistant in various departments before working as an assistant to an editor. Then, on a short project 18 years ago, he said, "The director couldn't get along with the editor and he made me editor." The director was the Scottish Mackenzie, with whom Roberts has now made five features, including Hell or High Water.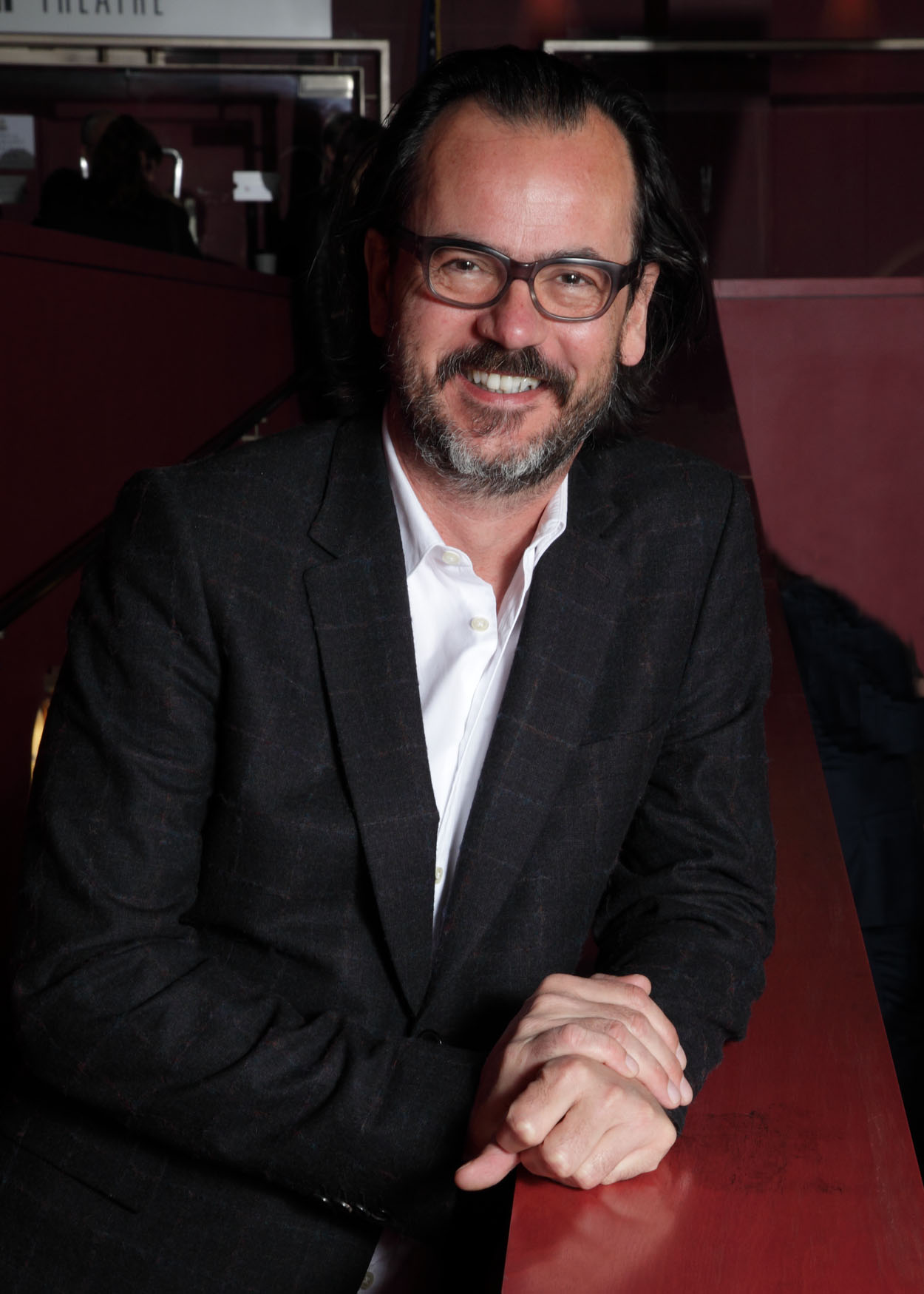 After film school at SUNY, Purchase, Cross worked in commercials and trailers in New York City, and then as an assistant to Tim Squyres, ACE, who was looking for someone with a commercial background. Moving to LA to get closer to feature and TV work, Cross came to the IAVA panel discussions, and hooked up with John Axelrad, ACE, who recommended him as an editor to others. Then, he said, "I was called to cut the short which eventually became Whiplash."
After working with the New Zealand National Film Unit and "some time at university," Gilbert got a job with New Zealand TV news: "I learned to cut fast; the news went on air an hour after I got the footage." This led to editing documentaries and work with writer/director Peter Jackson, and "he got me back to cut The Lord of the Kings: The Fellowship of the Ring [2001]."
Arrival editor Walker, also English, said, "When I was eight years old, I discovered 8mm and I played silent comedies with Wagner on the record player. That's how I learned the magic of cinema." At the BBC, he started working in sound editing and later became a picture editor. He gradually moved from television to feature comedy and drama, and films with directors Villeneuve and Steve McQueen.
Both McMillon and Sanders were in the film program at Florida State University where McMillon designed a film for directing student Jenkins. While working in San Francisco, she was accepted on an honorary basis to the ACE Internship Program and she came to LA. Hired as an apprentice editor on Talk to Me (2007), she often worked as an assistant editor with Maysie Hoy, ACE, among others, until, she said, "Barry and Nat called me for Moonlight."
In film school, Sanders turned from being a writer to being an editor after spending 30 hours syncing up drifting dialogue for a scene with no crystal sync. Coming to LA and working on reality shows, he was encouraged and inspired by attending IAVA. He said, "Barry was doing his first independent film for $15,000 [in 2008] and I moved up there and cut it for nothing." That movie's screening at the South by Southwest Film Festival led to more feature work.
While working on Network, veteran editor Heim said, "Sidney Lumet, holding up five fingers, told me, 'One film will be good, one will be bad, three just average… The important thing is to just keep working.'"
Sanders added, "A lot of times you find a director who's doing a short film. Stick your foot in the door and you may get a job as an editor."
The panel then cleared the stage and the first clip from the nominees' films was screened — bank robber brothers Chris Pine and Ben Foster confronting two toughs in front of a convenience store and going on to a casino in Hell or High Water. "This clip reflects a lot of simplification," said Roberts.
Originally there were 10 shots showing Pine inside the store, but they were all removed. The editor said, "David doesn't like to cut very often. He likes to show as much as possible in a single long shot. There are two tiny invisible cuts in the long take to speed up the violence of the action. I love the simplicity of it."
The shots in the casino, meanwhile, were re-arranged from how they were planned in the shooting script. Roberts pointed out, "The walk through the casino was supposed to come later but it served to establish the location — and cut costs — to tell the story as tightly as we could."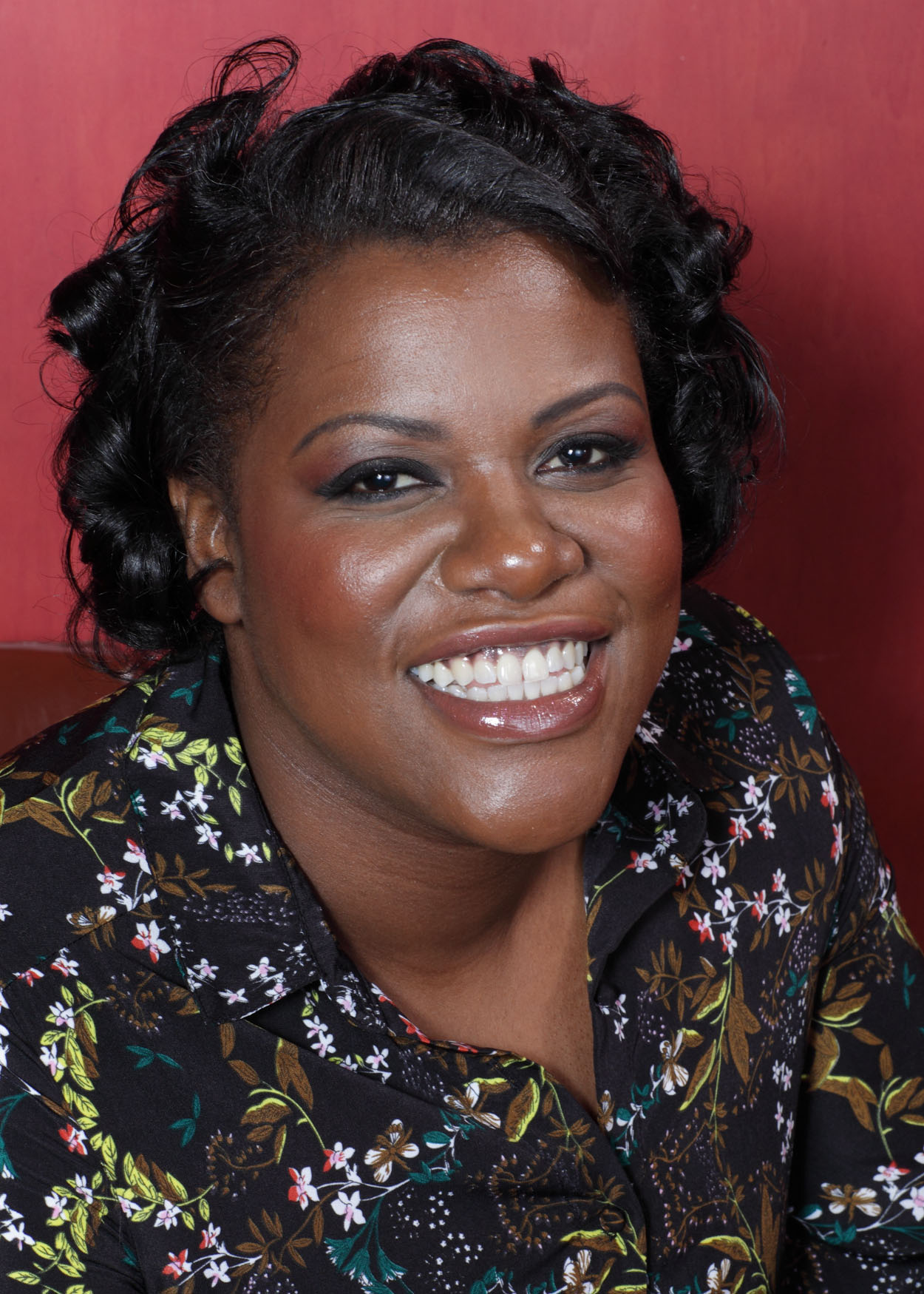 Two sequences were shown from Moonlight to demonstrate the work of both its editors. The first, in which Mahershala Ali teaches 10-year old "Little" Chiron how to swim was cut by Sanders. Heim praised the use of music and the natural cuts on the waves. Its editor said, "I realized I could use the waves to hide my cuts and it gave the scene its pace."
The young actor, Alex Hibbert, really didn't know how to swim, and director Jenkins treated the scene as reality, with Ali actually teaching the boy how to swim. "The scene was originally close to 10 minutes long and then I kept narrowing it down," said Sanders.
McMillon's sequence depicted the adult Chiron going to the diner run by Kevin, his closest friend from childhood, whom he hasn't seen in about 10 years. Heim noted the strength of the first cut to a close-up of Kevin: "The word 'Chiron,' you just slide it in there."
"He doesn't say it…I just paid attention to their eyes," said McMillon. She also described how involved she became with the actors she knew only on the computer screen: "I just loved spending time with them." Sanders mentioned, "When Joi actually met the actors…" and she finished his thought saying, "…I actually squealed."
At that point, the panel's three Independent Spirit nominees — Roberts, Sanders and McMillon — left the theatre to get to Santa Monica in time for Film Independent's awards luncheon, while the audience settled back for the next film clip: a sequence near the ending of Arrival in which different periods of time are interwoven. The moderator commented, "As editors, we often shift time. What you did here is quite wonderful."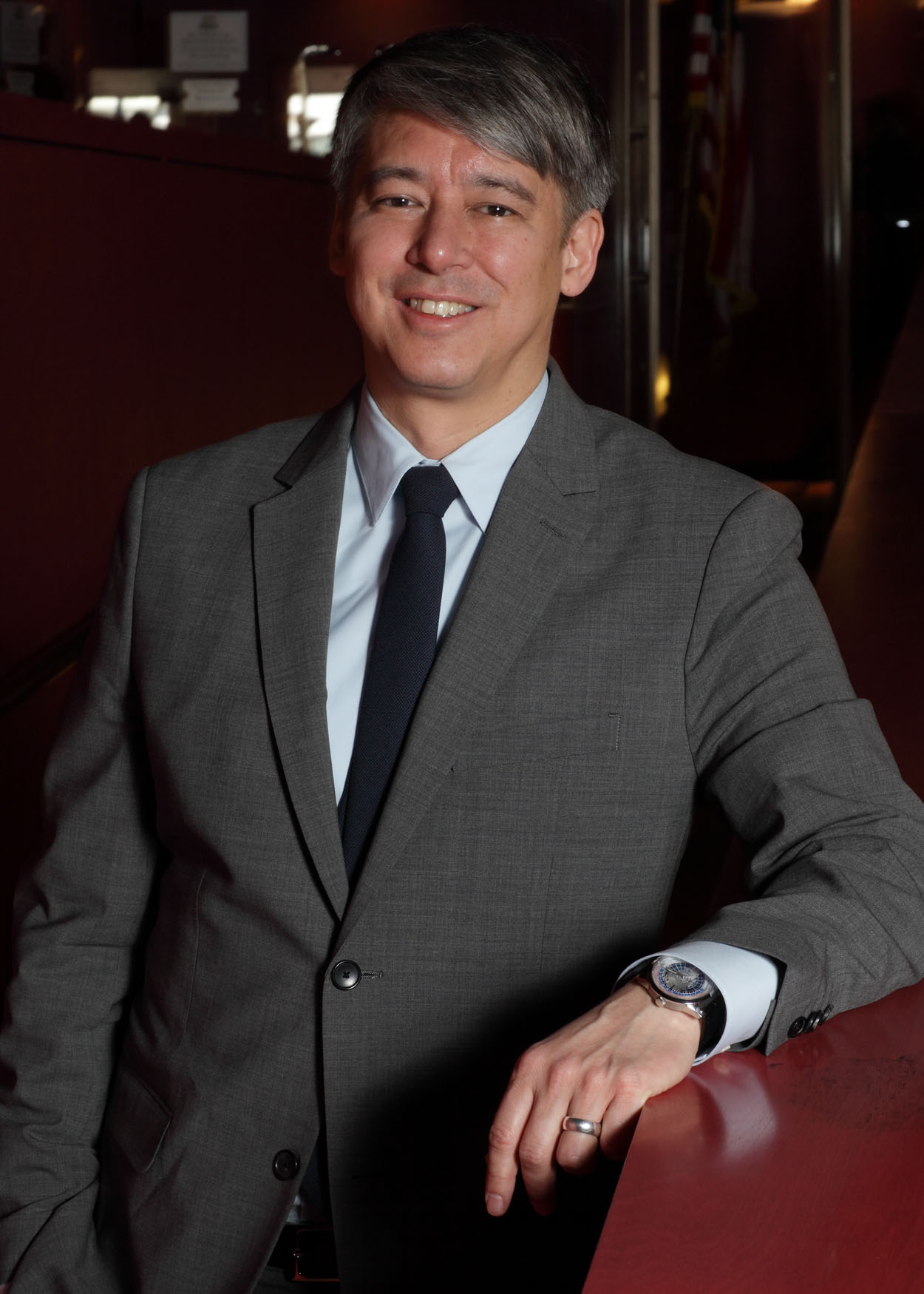 Editor Walker admitted that this cross-cutting of flashbacks and flash forwards was influenced by Nicolas Roeg's Don't Look Back (1973) in which the cutting moves back and forth between a married couple making love and preparing to go out for the evening. Walker noted, "Both inform the other. Here we thought it would be a lot more tense if Amy [Adams] didn't know what she was going to say and we cut forward for her to find out."
He also explained how the end of the film, showing the spaceships leaving Earth, completely changed late in post: "Instead of a few Skype screens coming on, we had many, many more screens coming on. This made the visual effects companies very unhappy; they had given us a clean in focus scene which we just smudged deliberately."
Hacksaw Ridge's Gilbert added, "Sometimes I have to add some movement to make visual effects work." With that said, a battle scene from that film was screened.
Heim said, "Spectacular sequence. It was like being in a butcher shop." The movie's editor replied, "That's what we were trying to do. Mel wanted us to really assault the audience, especially in the first 30 seconds. We tried to be as minimal as possible with effects, but the explosions were all real."
One soldier, shown having his legs blown off, wasn't an actor but a soldier who had actually lost his legs in Iraq. Gilbert said, "We tied bloody extension to his stumps; he relived his experience. Mel wanted the guy to be what he called 'splificated.' He always wanted more." The editor also described moving a shot of Andrew Garfield saving another soldier from later to earlier in the scene to keep closer track of his character.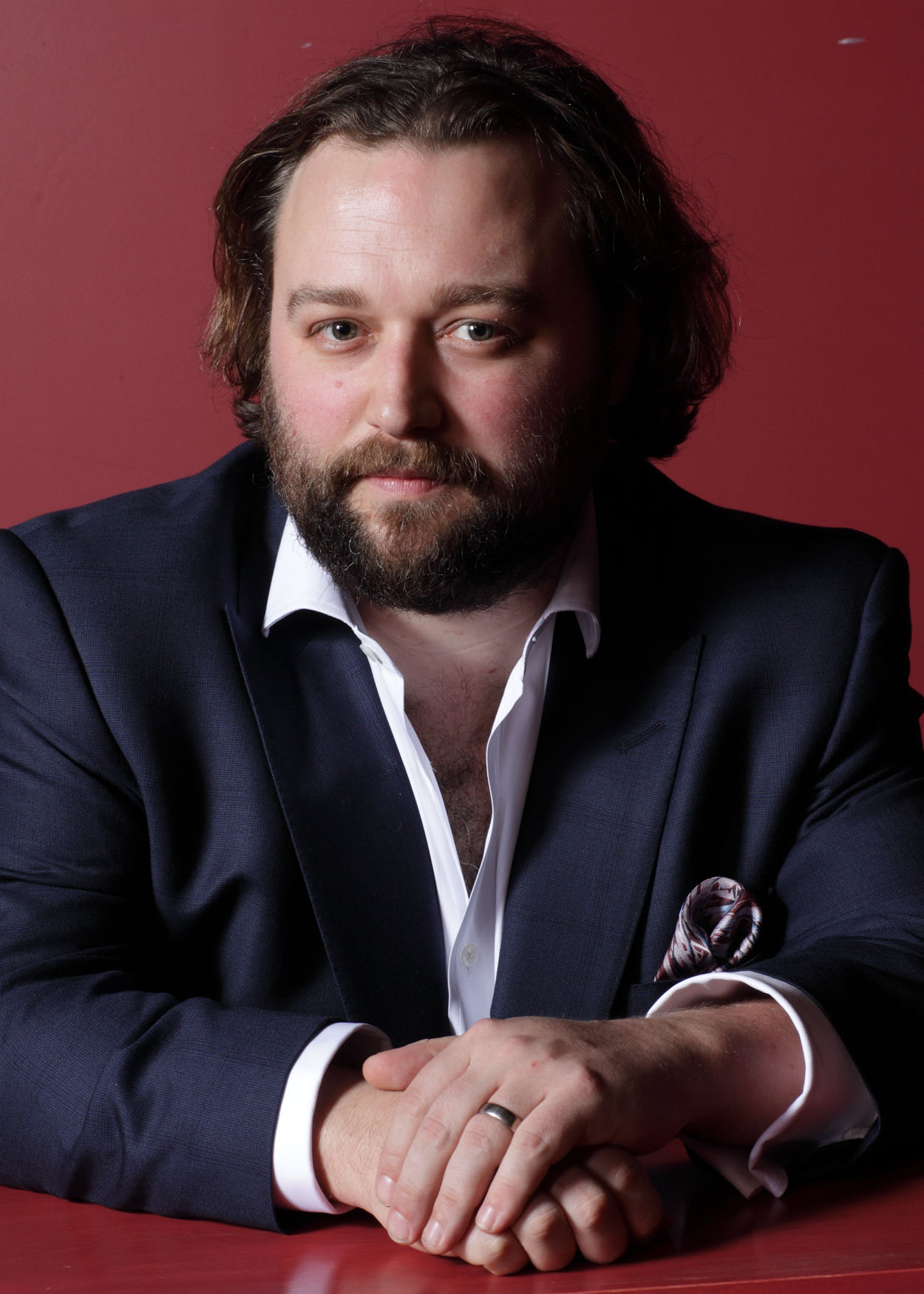 To wrap up the discussion of the films on a lighter note, the closing sequence of La La Land was screened, depicting an alternative reality for the lovers when they see one another by chance five years after the main action. Cross said, "I picked this one because this is the reason that Damien made the movie. It's a miniature version of the whole movie…"
The editor said that director Chazelle did not want to look at the full first assembly of the film, but told the editor, "Let's dig in together and start at the end." Said Cross, "This is what we had to nail correctly and work everything else into this. This is how he designed it, but what he designed was much longer. We really had to distill it."
Fully scored, the sequence starts with a single note and ends back at the same note. "This scene has all the stylistic hallmarks of the rest of the picture," Cross explained. "Damien wanted to set up certain editing patterns and repeat them." To which Heim added, "But still leave the audience open to surprises."
With time growing short and only three panelists left, Heim opened the discussion to questions from the audience. Asked what genres they would like to cut that they haven't yet, Walker opted for a musical while Gilbert looked forward to doing comedy. Cross said, "I always wanted to work on a Western and now I'm working on a Western."
A major question of interest to many attending concerned the editors' working relationships with assistant editors. Cross said that he works regularly with John To. "We have a short hand," he offered. "He knows how I like things set up. Also, I feel obligated and I want to give assistant editors creative opportunities."
Gilbert continued, "You want that commitment to the film. I always give my assistants scenes to practice cutting and they give me something I can steal — it goes into the movie." Walker said, "I always like to work with someone who's into the story. On Arrival, we had many assistant editors who were heavily involved."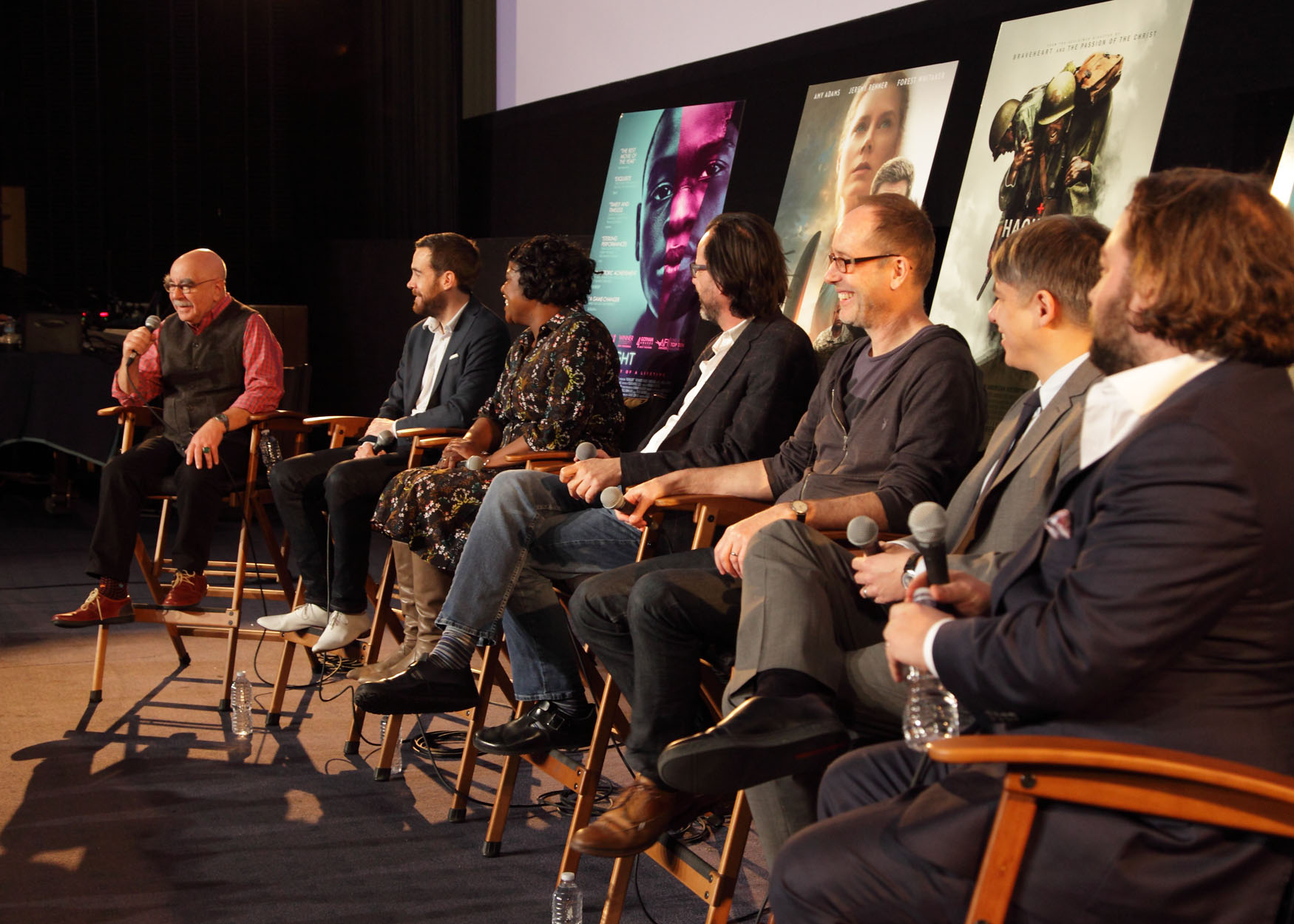 He also offered a tongue-in-cheek hint on getting ahead: "The first editor I worked with liked to drink during lunch and so I got to cut scenes after lunch. My advice for assistant editors is to work for an editor who drinks."
Finally, asked if they could tell early on in the editing if the film is "going to succeed," Cross answered, "I can tell if it's going to be hard work." Gilbert told of a director who had said that "the editing of a movie was very close to therapy." Walker added, "Sometimes I feel like a 1950s housewife trying to make puff pastries because her husband likes puff pastries."
Summing up, Heim said, "A director said to me, 'I can get everything down to 60 seconds.' I answered, 'The point is to get it up to 90 minutes.'"
This left Cross to conclude, "You can't be a cheerleader." With that, the audience continued to discuss, loudly, all that they had heard as they fanned out of the theatre on to Hollywood Boulevard.