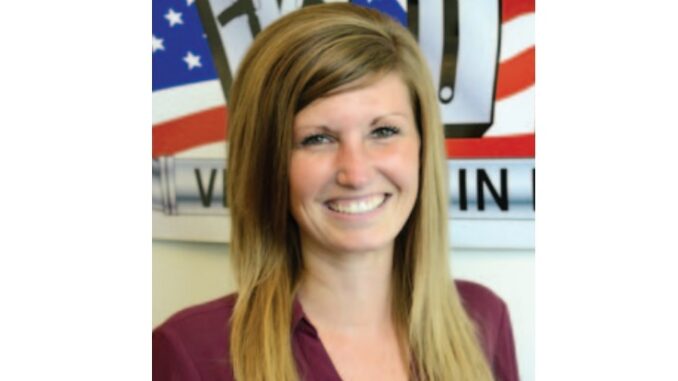 Reprinted from The AFL-CIO's blog Now by Kenneth Quinnell on March 5, 2021.
This year, for Women's History Month, [the AFL-CIO is] taking a look at a group of leaders who are currently active making women's history across the labor movement. Check back daily for a new profile and meet some of the people working to improve not only their community, but also to improve conditions for working people across the country. Today's profile is Nicole Jeup.
Nicole Jeup is an integral part of the United Association of Union Plumbers and Pipefitters' (UA's) Education and Training Department, specifically with the Veterans in Piping Program, which helps members of the military learn a trade and successfully transition into the workforce. Jeup is a true labor leader, uplifting everyone she works with and helping members of the military change their lives after completing their military service.