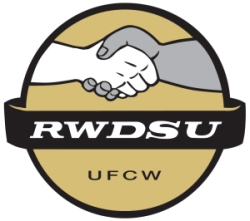 Reprinted from The New York Times by David Leonhardt on March 17, 2021.
A labor union's effort to organize about 5,800 Amazon workers in Bessemer, Alabama, has turned into a national story. The workers are now voting whether to join the union, in an election that runs through March 29.
I asked Noam Scheiber, who covers workplace issues for The Times, to explain what's going on. Our conversation follows.
David: Why has this one local union election become such a big deal?
Noam: Amazon is the second-largest private employer in the US. In the more than 25 years since its founding, the company has successfully resisted unionization at all of its US facilities, which now number in the hundreds. But labor leaders believe that a single high-profile success will reverberate across the country.
There are already signs that they may be right. Some nonunionized Amazon workers on Staten Island walked off the job last year, to protest pandemic working conditions. And the union that's trying to organize the workers in Alabama — the Retail, Wholesale and Department Store Union — says it has received more than 1,000 inquiries from other Amazon workers since this campaign started. …
The Amazon Unionization Vote: What to Know
Reprinted from The New York Times by Karen Weise on March 17, 2021.
… In early summer, George Floyd's killing prompted calls for racial justice, and the union has focused its organizing on issues of racial equality and empowerment. It has a decades-long history of working on civil rights and labor issues in the region. Around the same time, Amazon ended the extra pay it had given workers earlier in the pandemic. The workers who started the organizing said their pay was not commensurate with the risks they took and the productivity they must maintain.
Amazon has said it does not believe the union represents the views of a majority of its workers and that it would disrupt the direct relationship the company has with employees. Amazon plays up its minimum wage of $15 an hour, plus benefits like health care and parental leave. The minimum wage in Alabama is $7.25 an hour.
In its communications with workers, through signs plastered in bathroom stalls, a website and mailers, Amazon has said the union's dues would leave workers with less money for things they want or need, like school supplies. It does not mention that in Alabama, a "right to work" state, paying dues is optional. …