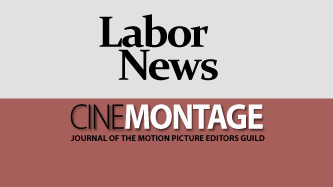 Reprinted from Deadline Hollywood by Dade Hayes on May 13, 2021.
Shares in AMC Entertainment surged 24% to close at $12.77 as another wave of retail investors bought into the top theater circuit.
The hashtag #AMCSqueeze trended on Twitter. Threads on Reddit pulsed with excitement about the exhibitors' shares. Some hedge funds and other financial institutions have "shorted" AMC stock, meaning they placed bets the stock would fall, citing the coronavirus pandemic and the rise of streaming. Individual investors organized on Reddit forums like WallStreetBets, have tried to squeeze the short-sellers with the rallying cry "to the moon" in reference to where they hoped to drive the stock. …
Top movie theater circuit AMC Entertainment said it has raised $428 million in new capital from the sale of 43 million shares at an average price of $9.94.
The results of the sale followed a plan laid out in an April 27 SEC filing. The company announced the at-the-market stock sale plan at that time, and said it had ditched plans to boost the number of shares by 500 million.
The capital raise "will immediately buttress and fortify our liquidity profile," CEO Adam Aron said, and "puts AMC in a stronger position to tackle the challenges and capitalize on the opportunities that lie ahead." …