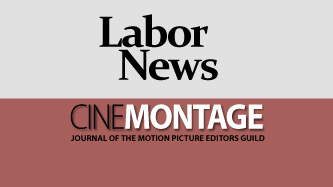 Reprinted from Deadline Hollywood by Anthony D'Alessandro on October 6, 2020.
In the wake of Cineworld's decision to shutter its UK venues and Regal US theaters, AMC, the No. 1 exhibitor in the world, will remain open. AMC joins No. 3 exhibitor Cinemark in staying open during the pandemic, despite Cineworld and Regal's plans to close this Thursday.
More than 80% of AMC's US circuit is open and an even higher share of the chain's international theatres across Europe and the Middle East are open, with more than 90% of its Odeon Cinemas Group across Europe and 100% of the chain's locations in the Middle East in operation. In addition, AMC is actively planning to open more of its theatres, especially in New York and California, when authorized to do so by state and county officials.
Yes, business is tough for exhibition, especially as New York Gov. Andrew Cuomo stands firm on not reopening cinemas, but AMC is planning to weather the storm, embracing those wide entries coming down the pike in October and November, i.e., 101 Studios' War With Grandpa and Sony's Yellow Rose this Friday, Open Road's Honest Thief and Freestyle's 2 Hearts on October 16, 20th Century Studios' Empty Man on October 23, Focus/Amblin's Come Play on October 30, Focus' Let Him Go on November 6, Universal's Freaky and Cloudburst's The Comeback Trail on November 13, Disney's Soul on November 20 and Universal/DreamWorks Animation's The Croods: A New Age and Sony's The Happiest Season on November 25. …