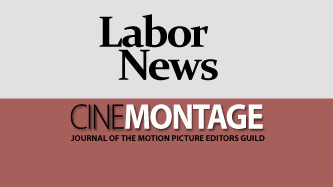 Reprinted from The Hollywood Reporter by Carolyn Giardina on August 3, 2020.
SAG-AFTRA and the Alliance of Motion Picture and Television Producers have reached a tentative agreement for a three-year TV animation contract, which would cover animated programs produced for network TV, basic cable and streaming platforms.
The previous agreement, originally set to expire on June 30, was extended until July 30. The new proposed agreement will now go to the SAG-AFTRA executive committee for approval before going to members for ratification. If accepted it would apply retroactively to July 1 and run through June 30, 2023.
Specific to work for subscription streaming services, the tentative deal includes a 26 percent rise in residuals for "high-budget" animated programs; and a reduction to the budget threshold that triggers "high budget" coverage for half-hour animated programs from $550,000 to $500,000," according to SAG-AFTRA. …