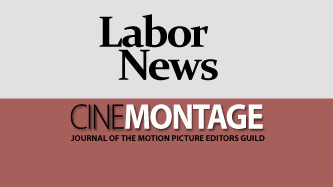 Reprinted from The Hollywood Reporter by Scott Roxborough on August 24, 2020.
The Berlin International Film Festival, the last of the big A-list festivals to be held in Europe before the coronavirus lockdown, has committed to holding a physical event next year. The 2021 Berlinale is set to run February 11-21.
Berlin said the festival will be held "in accordance with the then-applicable rules and regulations, thus ensuring the greatest possible security for all guests." For the European Film Market, which runs alongside the festival, Berlin is planning a hybrid physical and online event, to allow industry executives who are unable to travel to virtually screen and sell movies.
"In times of the corona pandemic, it has become even clearer that we still require analogue experience spaces in the cultural realm," says the director duo of the Berlinale, Mariette Rissenbeek and Carlo Chatrian. "We are pleased that festivals with physically present audiences are slowly taking place again around the world, and we wish our colleagues much success." …