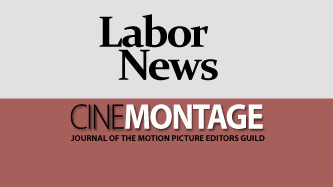 Reprinted from The New York Times by Reggie Ugwu and Michael Levenson on August 29, 2020.
Chadwick Boseman, the regal actor who embodied a long-held dream of African-American moviegoers as the star of the groundbreaking superhero film "Black Panther," died on Friday. He was 43.
A statement posted on Boseman's Instagram account said the actor had learned in 2016 that he had Stage 3 colon cancer, and that it had progressed to Stage 4. His publicist confirmed that he died in his home in Los Angeles, with his wife, Taylor Simone Ledward, and family by his side.
"A true fighter, Chadwick persevered through it all, and brought you many of the films you have come to love so much," the statement said. "From 'Marshall' to 'Da 5 Bloods,' August Wilson's 'Ma Rainey's Black Bottom' and several more, all were filmed during and between countless surgeries and chemotherapy." …
Kareem Abdul-Jabbar on Chadwick Boseman's Importance to the Black Community
Reprinted from The Hollywood Reporter by Kareem Abdul-Jabbar on August 29, 2020.
"Chadwick Boseman was not Black Panther," writes Kareem Abdul-Jabbar in The Hollywood Reporter. "He was not Thurgood Marshall. He was not Jackie Robinson. He was not James Brown. He was a highly skilled actor who was able to bring his unique blend of intensity, charm, and passion to these icons that made them memorable beyond the films themselves. It is Boseman's kind but determined face that we see in our minds when we think of black heroes, it is his compassionate but serrated voice we hear. He was one of those rare actors whose work embodied a gentle soulfulness that drew us to him. Jimmy Stewart had it. So did Sidney Poitier. We knew they cared. They made us care.
"Actors and athletes are just entertainers, yet they carry a disproportionate amount of influence on society. People look up to them, often mistaking their talent at their jobs, their ability to make the audience feel deeply—whether happy, sad, inspired, depressed—with being worthy of that admiration. Lately, though, actors and athletes have proven themselves to be as dedicated and inspiring off screen and off the court as they are on. They have earned our admiration, not just as entertainers but as people dedicated to bettering their community.
"That's what makes Chadwick Boseman so important to the black community. He was and is a celluloid monument as powerful as the Lincoln Memorial, a visual manifestation of the qualities African Americans strive for, so that his name itself conjures the image of a black man with integrity and courage. Someone devoted to truth and an unwillingness to compromise his principles. …