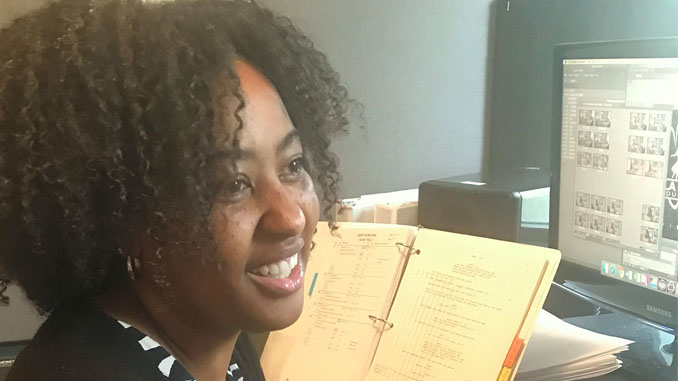 by Edward Landler
Since starting her career, picture editor Shannon Baker Davis' work schedule has almost always been crowded. On both coasts, most of it was in unscripted TV. Over the last three years, though, she has made a successful transition to scripted television.
Brought in last year for Season Two of creator/executive producer Ava DuVarney's series Queen Sugar (2016-present) for OWN, she is now working on Season Three. Drawn from Natalie Baszile's novel about an African-American family running a Louisiana sugar cane farm, the show's new season premiere is scheduled as a two-night special on May 29 and 30.
In between Sugar's seasons, Davis also worked on the first season of Grown-ish (2018), ABC cable channel Freeform's spin-off of the network's Black-ish (2014-present). Following Yara Shahidi's Zoey Johnson to college, Grown-ish has now been picked up for a second season.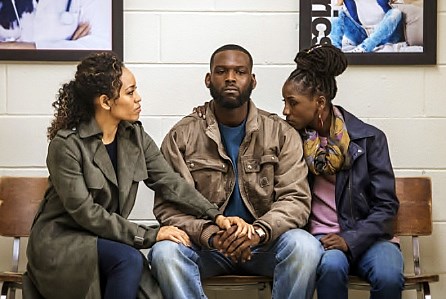 Reflecting on how she made the changeover from reality to scripted, Davis says, "There's no one thing you can do; you have to do everything. You have to throw all the hooks in the water."
Born Shannon Baker, she grew up in Augusta, Georgia. Her mother was a nuclear chemist and her father an engineer; both worked an hour's drive away in South Carolina. From 1996 to 2000, Davis earned her BA in Radio Television and Film (RTVF) in the Annenberg Honors Program at Howard University in Washington, DC.
For her senior thesis, she made a documentary film about how police are depicted in the movies. In the project, she intercuts viewers expressing their reactions to how the police are portrayed in films with clips ranging from the silent Keystone Kops comedies to Terminator 2 (1991). "I already knew I wanted to edit," Davis reflects.
The summer before her final year at school, she worked for the Democratic Congressional Campaign Committee where she became familiar with Avid and other nonlinear editing systems and, during her senior year, interned at WETA, Washington, DC's public broadcasting station. The year after graduation, she served as an assistant at a post-production house in DC, which cut political spots and ads for Time/Life Records.
While at Howard, the RTVF dean — actor/director/producer Bill Duke (A Rage in Harlem, 1991) — got her interested in the American Film Institute. She applied and became a fellow in its editing program. Working with such teachers as Stan Salfas, ACE, Howard Smith, ACE, and Farrel Jane Levy, ACE, she edited eight shorts between 2001 and 2003.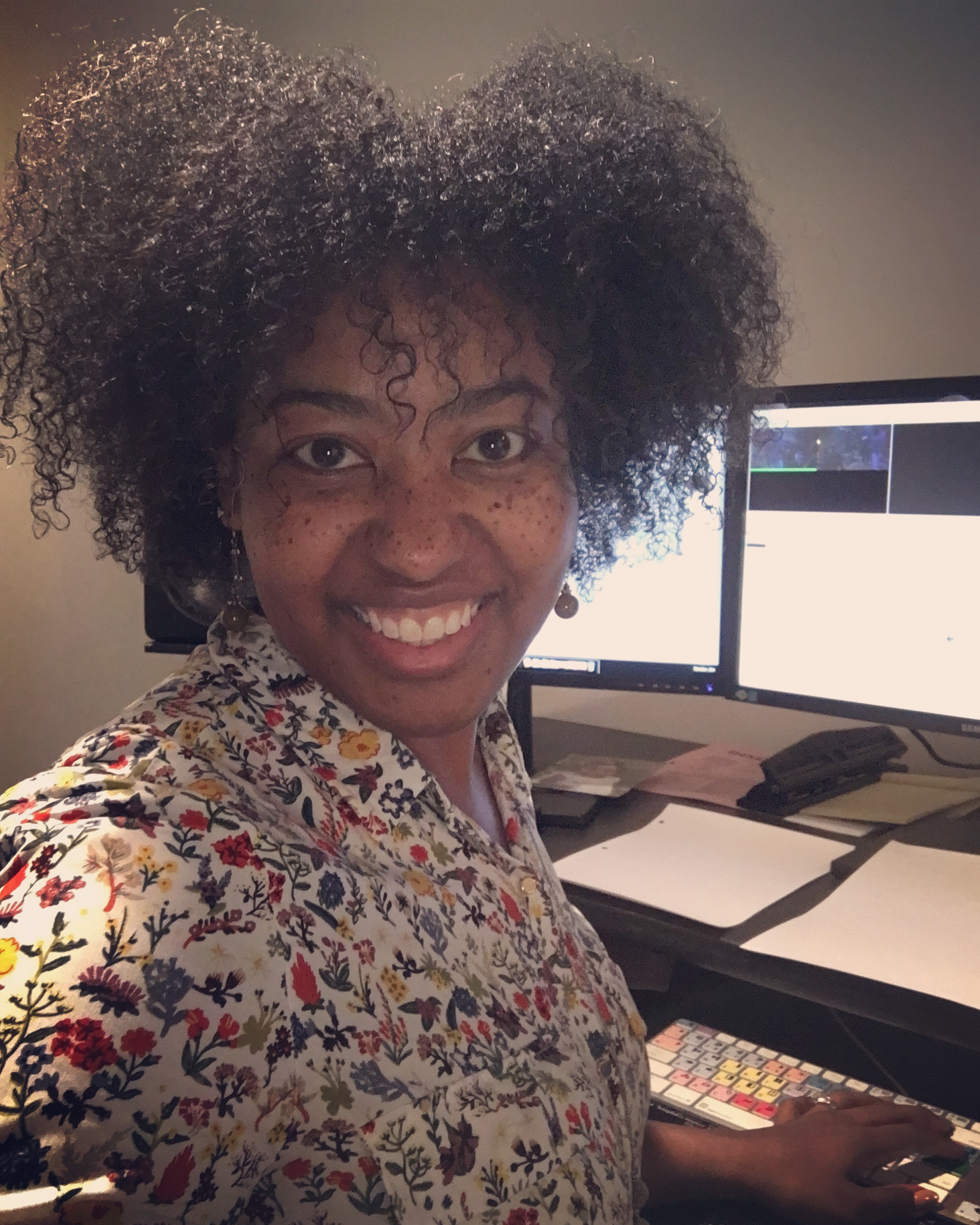 For Davis, a valuable aspect of the AFI education was how class discussions of scripts became story discussions to plan out the editing before the projects were shot. Of equal importance, after the project was completed, she says, "Everyone reviews your cuts."
AFI also gave her the opportunity to meet strong African-American role models who had established careers in the industry. "I met Lillian Benson, who invited me and another black editing student to her home," Davis recalls. "There was a roomful of black editors — the people who cut all the TV shows and movies I watched."
Later, Terilyn A. Shropshire, ACE, came to the AFI campus with writer/director Gina Prince-Bythewood to do a seminar about their film Love & Basketball (2000). Davis asked Shropshire to be her mentor, and reveals, "I still ask her for advice."
Returning to the East Coast after completing the AFI editing program, Davis found work as an assistant editor on Bravo's Celebrity Poker Showdown (2003-2006) on the strength of a letter to the production company. This began what turned out to be more than a decade of unscripted and documentary TV work. Based in Washington when she was hired, for four days of each of her first two weeks on this New York-produced show, she took the commuter train from DC to New York and back to get to work, which was a short walk from Penn Station.
"It was the end of one season and the start of another," she remembers. "There was one editor, one assistant editor and one story producer on the same episode. I saw a lot of other assistants who just passed through, but they kept me on. I was doing notes; and I got to cut!"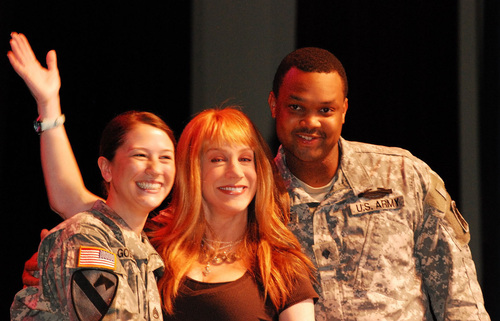 Davis soon moved on to another Bravo reality show, Kathy Griffin: My Life on the D-List (2005-2010), with the comedienne leading viewers through her experiences in the business. The first season, as assistant to editors Neal Acosta and Kevin Leffler, Davis felt that they were "basically inventing a new style of reality show," with the camera just following Griffin. Davis was on the show five of its six seasons, except for the fifth when post-production moved to LA.
On Season Two, Davis began to edit. She notes, "The first show I edited was Kathy entertaining the troops in Iraq. It was a self-contained show and [the editors] said it would be easier for me." The Iraq show was among those submitted for Emmy Award consideration the year the series won the Primetime Emmy for Outstanding Reality Program. Another episode edited by Davis was also submitted the following year, and the series won the same award a second time.
During that time, she was throwing a lot of hooks in the water. Before her full editing credit on D-List, she received her first full editing credit on TLC's documentary series Miami Ink (2005-2008) about tattoo artists. Her first union show as editor, Granada TV's reality series The First 48 (2004-present), aired on the A&E Network. Tracking police during the first 48 hours of an actual murder investigation, each episode of the series was so complex that it required 12 weeks of editing offline.
Davis worked with many different unscripted shows in New York until 2011, when she moved to LA to join her future husband, website designer Derek Davis, who had made the move west in 2009. Her last job before moving was editing episodes of Season 25: Oprah Behind the Scenes (2011), a reality series chronicling the TV personality's life during the last season of The Oprah Winfrey Show (1986-2011).
After telling Season 25's executive producer Arthur Borman of her upcoming move, Davis was surprised to get four job offers in LA within the following week. As in New York, she found herself working regularly on a number of unscripted shows, including 21 episodes of Bravo's Top Chef (2006-present), but soon grew tired of the push-and-pull between producers and editors — until 2014, when she started editing for Lifetime's Project Runway (2004-present), her first union show in LA.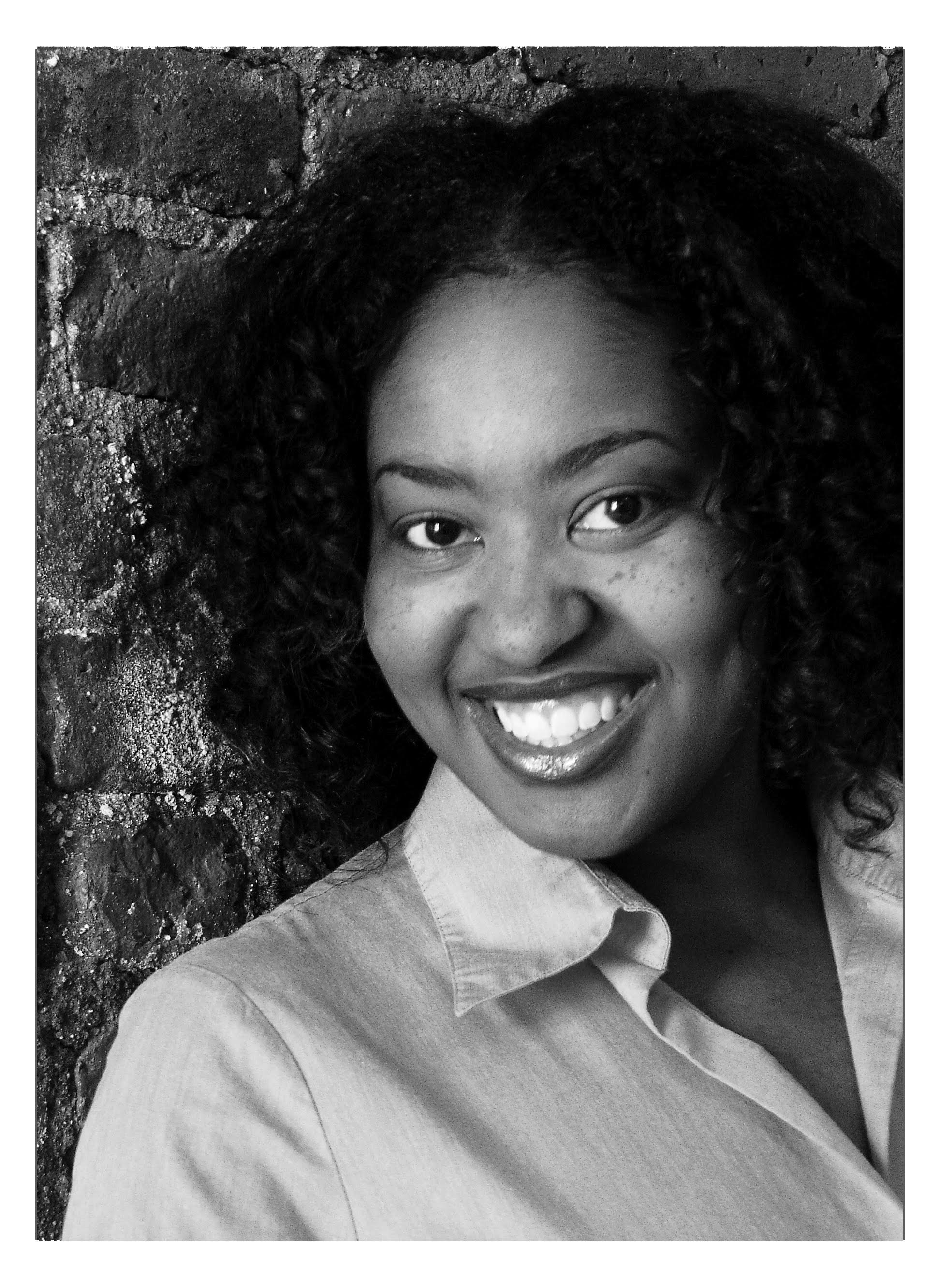 "In 10 years of doing unscripted, I had never had an executive producer sit and watch the string out together with the post-production team. From the beginning, the entire season was mapped out," Davis exclaims. On Runway, there were three or four set teams of three editors each leapfrogging episodes; Davis usually teamed with Adrienne Salisbury and Yaffa Lerea.
"On other shows, you wind up putting out the fires of the day," she explains. "I work better when I have the big picture; you can map out the trajectory of the episode." The more organized work setup of Runway, and the birth of her daughter Savannah late in 2014, motivated Davis' move into scripted work. "With a baby, the biggest thing was to draw the line: By the end of 2015, no more reality shows…so that I'd be available for scripted work," she adds.
The hardest jump for Davis was getting assistant editing work in scripted after editing reality. Fortunately, editor Katherine Skjerping, who had recently moved up from assistant on CBS' The Good Wife (2009-2016), brought her on that show as her assistant. Then, Jamie Pedroza, who also had a background in reality, hired her as assistant for HBO's Insecure (2016-present), and her AFI teacher Levy asked Davis to assist her on ABC's Nashville (2012-present).
At the same time, the aspiring scripted editor was accepted by the American Cinema Editors (ACE) Diversity Mentorship Program with veteran Troy Takaki, ACE, as her mentor. "It literally changed the path of my career with the amazing access you get to ACE editors, the people who are trailblazing the editing profession," Davis asserts. "You're not only a 'mentee,' you're a mentor, too."
Just as a strong letter got Davis her first job in unscripted, another missive helped land her first full editing job in scripted on BET's The Quad (2017-present), set at a fictional historic black university. The editor explains, "I told them I brought something to the job that others might not; I went to Howard."
"In reality TV, you have more leeway, while scripted is more planned for you — but I don't want to say it's easier."
Her work on The Quad brought her to Queen Sugar. Another editor on the BET show, Avril Beukes, ACE, had worked on the first season of Sugar and let Davis know that the show needed editors for its second season.
Now, with a three-and-a-half-year-old toddler, the editor is happy to have more of a regular schedule working on a scripted show like Queen Sugar. Davis is one of three editors on the show, with each cutting every third episode — and every director on the show is a woman. "It's a special place to work," she says. "This season, I have a lot of contact with Ava. She embraces every project like it is her first or her last. When you work with her, you want to have that same amazing energy."
Insecure editor Pedroza, who was responsible for bringing Davis to Grown-ish as well, also was editing Black-ish (for which she won an ACE Eddie Award this year for Best Edited Comedy Series for Commercial Television). When Black-ish creator Kenya Barris started Grown-ish, Pedroza was asked to cut the spin-off and told Davis that she wanted her on the show. As the two editors on the show, they alternate episodes.
While both -ish comedies are shot and edited at the same time, Davis notes, "Kenya pays close attention to both shows. He wanted Grown-ish to have its own voice, to skew younger. Visually, they made an effort to make it look different. He taught me so much about cutting comedy."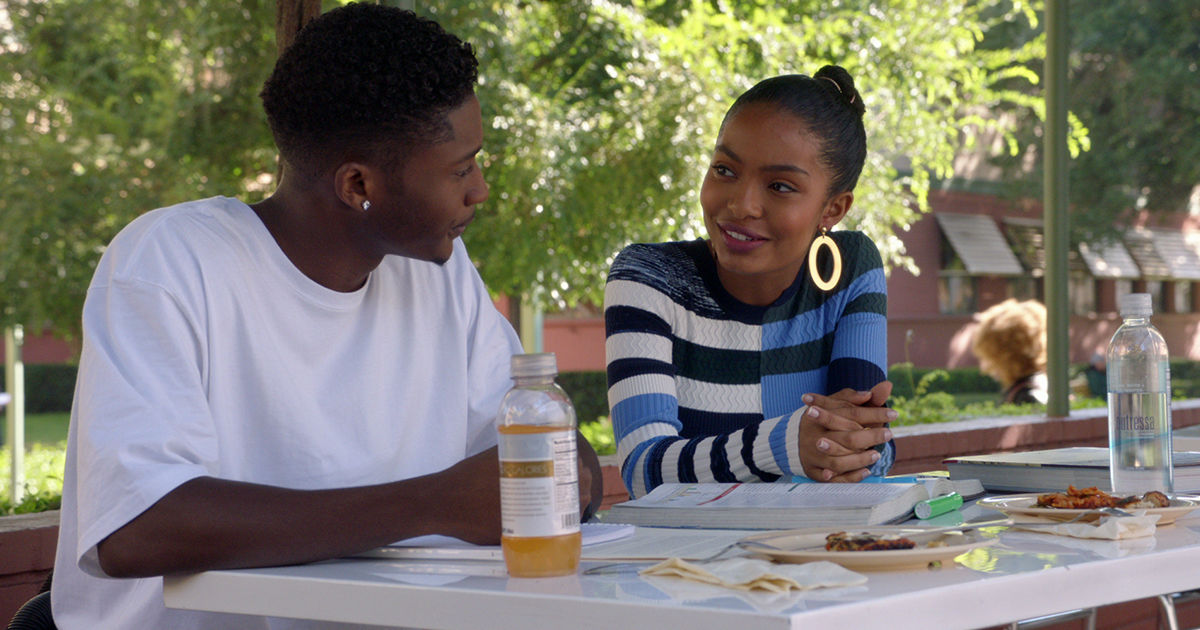 Working as a scripted editor, she is especially pleased to be cutting both drama and comedy. "Having two very different shows, I personally don't get bored," she maintains. "And having them on my resume tells people that I'll do what's best, no matter what genre it is."
Asked about the differences between scripted and unscripted, Davis responds: "In reality TV, you have more leeway, while scripted is more planned for you — but I don't want to say it's easier. When it first gets put together, it's not there yet; you have to judge the performances from one scene to the next and from one episode to the next."
Recognizing that the post-production politics in scripted are more complex, she offers, "Working with writers, producers and directors, you want to make sure that everybody is acknowledged — and then see how to plus it."
Throughout her career, Davis has kept juggling projects as a learning process, not just to hone her skills but to establish relationships. This has included taking work on low-budget projects (ranging from podcasts to indie features). "When people are asking you to work for very little, generally they're grateful and they don't take advantage of you," she reasons. "They realize they're building relationships, too."
While she was pregnant, the editor even managed to create a comedy web series called Colored People (2014), about a team of diversity trainers who rid clueless workplaces of prejudice (long before Starbucks knew it needed such services). Writing the five-to-seven-minute scripts with her husband, she produced and edited five episodes. "We wrote a half-hour series pilot that I'd love to see produced eventually," she adds.
Davis sees continual busyness as "training for when you have a tough job that you have to put most of your time into." Having reached that point, and looking to the future, she concludes, "I love TV. It's doing phenomenal things, but I'd like to edit a big-budget feature. Still, the TV shows have my heart."