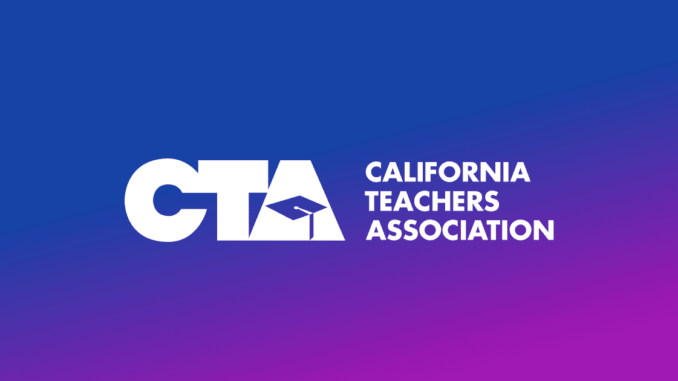 Reprinted from The San Francisco Chronicle by Amy Graff on June 7, 2021.
California's most powerful teachers union voted to oppose the recall effort against Governor Gavin Newsom, according to a statement released Friday.
The California Teachers Association President E. Toby Boyd applauded Newsom's commitment to the state's public schools  amid the coronavirus pandemic and called out the Democratic governor's prioritization of vaccines for educators and school staff that has contributed to the state having the lowest COVID-19 transmission rate in the nation.
"For the past year, each one of us has grappled with the challenges and losses posed by the pandemic and there's no denying it has been tough," Boyd wrote in a statement. "Among the many lessons we've learned is that when decisions are values-based and focused on the greater good, we can confront even the toughest of challenges. California educators stand in strong opposition to the recall of Governor Gavin Newsom. From our classroom vantage point during the pandemic, we didn't always agree on approach, but we've never questioned his commitment to California's students and public education." …