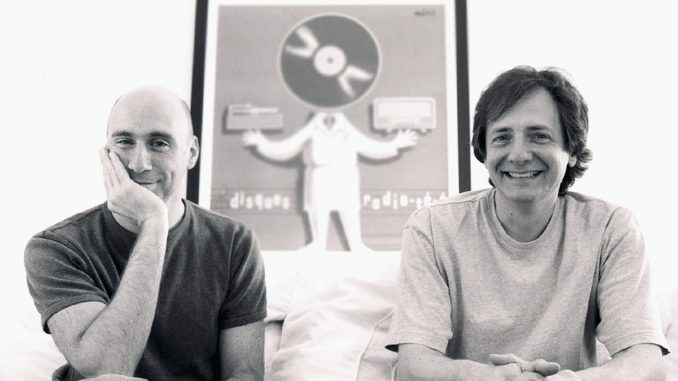 by Michael Kunkes • illustration by Wm. Stetz
Since the rise of production music in the late 1940s and early 1950s, producers have looked down their noses a bit at the music library business as they called for some "canned music" to fill in a show, perhaps balking at the idea of having to pay additional money to musicians and composers for their work on library recordings.
This attitude has changed with necessity. The proliferation of over 200 cable networks with over 11 million hours of programming yearly—combined with the public's demand for feature-quality music in everything from reality shows to full-hour TV dramas–has turned the production music market into a half-billion-dollar-a-year intellectual property based business. It is supplied by over 200 companies, ranging from small composing houses with proprietary libraries to corporate conglomerates providing entire networks with massive asset management search engines. "There are two reasons producers go to a library," explains Joel Goodman of MusicBox in Calabasas, California (www.musicboxmx.com). "One is time, the other is budget. Over the past ten years, cable has become much more mainstream and the amount of programming has increased exponentially. Shows need more music, and they need it fast." Goodman and co-composer Dan Stein have supplied custom scores for A&E's Family Plot and HBO's Emmy-winning Happy to be Nappy; their TV library clients also included Friends and Ed.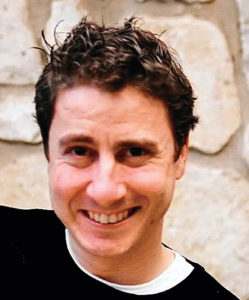 "Music production values have gone through the roof, mainly because enormous increases in computing power have led to a shift away from hardware-based solutions and made broadcast quality recording affordable," says Joe Saba, partners with Stewart Winter in New York's VideoHelper (www.video helper.com). The company's in-show credits include HBO's Entourage, ABC's World News Tonight, NBC's The Today Show and MTV's The Real World.
"There's tons of live orchestra recordings being done for libraries, along with the sampled stuff," he continues. "Sampling has advanced to the point that a full 80-piece orchestra can be pretty convincingly emulated. For example, sampled violins may include eight or nine different articulations and flute samples will often include several varieties of pitch-blend vibrato, all readily accessible. This did not exist ten years ago.
"It's a lot easier than recording the London Philharmonic at Abbey Road," Saba adds. "And you don't have to deal with a roomful of attitudinal trombone players or insecure bassoonists."
VideoHelper has created an interesting new component to its regular library called ScoreHelper, which essentially provides packaged original scores for imaginary TV shows, complete with different versions of the main theme, and each score representing a different genre. For example, one CD contains five new full-length scores, ranging from the Olympic-coverage-oriented The Games to the Ry Cooder/Paris, Texas-influenced supernatural Western road film You Can't Cheat Death.
"For TV scoring, we use live players whenever possible, says composer Steve Hampton of Hampton/Adair (www.hamptonadair.com, www.emotomusic.com). "For instance, all the music for Fox's Stacked is performed live, but we're also used to working well with samples and the assortment of instruments we play ourselves." Formed in 1998 by Hampton and partner John Adair with studios in Santa Monica, California and Chicago, Hampton/Adair's recent theme and scoring credits include NBC's Just Shoot Me, Showtime's Barbershop and IFC's Greg the Bunny.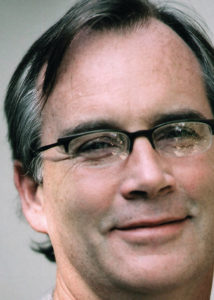 "Almost 90 percent of the music on television today is production library music," says Adam Taylor, President of the LA-based Associated Production Music (www.apmmusic.com). "Usually only a very high-level show from a producer such as Jerry Bruckheimer or David Kelley will hire a top composer to do more than a main title theme. The rest is either weekly fill-in music, done by another composer or from a production music library. Most producers just don't have the budgets for composers and full orchestras. That's why a library is the best choice—you don't pay for it unless you like it, it's all pre-cleared, you can use it no matter what and you're indemnified without any liability."
A small sampling of the shows supplied by APM includes The Oprah Winfrey Show, The Daily Show, Law and Order, Lost, Everwood and Smallville. With over 200,000 recordings from some 3,900 composers spread over 24 libraries and 20 new releases being added each month, APM is several times larger than its nearest competitor. This is not surprising given the enormous financial resources of a company whose ownership is split between EMI and BMG, with access to those production music libraries plus those of Zomba Records (acquired by BMG in 2002), and numerous third-party and niche libraries–some of which date back to the earliest days of live television and before. The company maintains a very composer-centric attitude, Taylor says. "There are a lot of libraries that just do buyouts with composers; they pay them a production fee and all the composer gets is the writer's share of performance income when the music airs. We don't do that. All of our music is specifically written for our libraries, and 99 percent of those composers receive a percentage of revenues in perpetuity."
Rather than embrace the production music or library music models, RipTide Music of Santa Monica (www.riptidemusic.com) calls itself a "business-to-business record company," according to Rich Goldman, who founded the company with his wife Ellie and later added former A&R executive Bob Kaminsky as a partner. "We realized that there was so much great music out there, yet only a fraction ever sees the light of day," he says. "That's unfortunate because musicians work very hard. Each band we sign and license gets the opportunity to be heard. They come to us for exposure and we can get them in front of creative people; editors, mixers, supervisors and, especially, the public. Music adds heart and soul to picture, and that's what we look for."
RipTide's library has doubled in the past year to include around 4,000 cues, delivered over a company-friendly FTP site. "If a client requests something, we try very hard to hit the nail on the head. These days no one has any time to waste," Goldman says. RipTide is bulking up on what he sees as trends in recent requests, including Latin hip-hop, reggaeton (a combo of Latin hip-hop with reggae influences) and a form he calls "rocktronica" a "combination of ballsout guitar with electronica."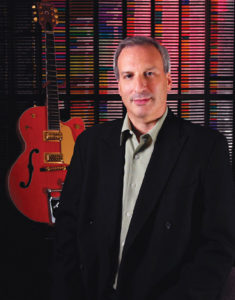 The company's approach seems to be working, with television clients that include Six Feet Under, CSI, Malcolm in the Middle, Joan of Arcadia, Alias, Buffy, One Tree Hill, Kevin Hill and 24 (along with trailers, features, games and commercials). "We have a composer in New York who records small 1930s-style ensembles with vintage mics and instruments, a composer in Turkey who integrates traditional Middle Eastern sounds with modern percussion, and a surf band from North Carolina that sounds like Dick Dale meets Get Shorty," Goldman explains. "The bottom line is that if people want it, we'll find it."
As the industry grows more sophisticated and search engines have become the major revenue producer on the Internet, more and more companies are getting away from older, slower FileMaker Pro-based search systems and have begun developing their own in-house solutions for clients looking for a particular song, genre or scoring option. And although CD is still the primary delivery medium and basis for library updates, more and more libraries are delivering on portable or server-based hard drives, which eliminate firewall problems and enable clients to take their music with them on laptops.
APM has created "My APM," an online guided search methodology and project management tool that not only characterizes tracks but recommends them as well. "We have about 3,000 keywords that we feel are the most common for picking tracks," says company president Taylor. "We try and emulate the human experience as much as possible." APM's interface is modeled after ProTools and Final Cut Pro, in terms of an easy-to-use, single-screen design.
MusicBox, in the meantime, is in the process of launching its online download and search program. "Clients will be able to preview, create project files and download any track in our three libraries in full resolution mp3 or AIFF [Audio Interchange File Format] files," according to Goodman.
The company that is revolutionizing asset management for the production music industry, however, is Woodland Hills, California-based Msoft (www.msoftinc.com), founded by former Israeli fighter pilot and legendary software engineer Amnon Sarig. Msoft is a turnkey hardware-software local area network for instantly accessing sound effects, music tracks or video clips, as well as providing high-quality mastering of files for libraries, including all pertinent metadata. The system uses a standard Internet browser as its user interface, and is completely cross-platform. Currently, Msoft has over 545 libraries available for its customers' systems and a total of over 20,000 releases.
"We are essentially an alternate delivery system to CDs, which are great until you have too many of them," says Msoft's vice president of sales and marketing Doug Perkins. "Music users get our system on a subscription basis.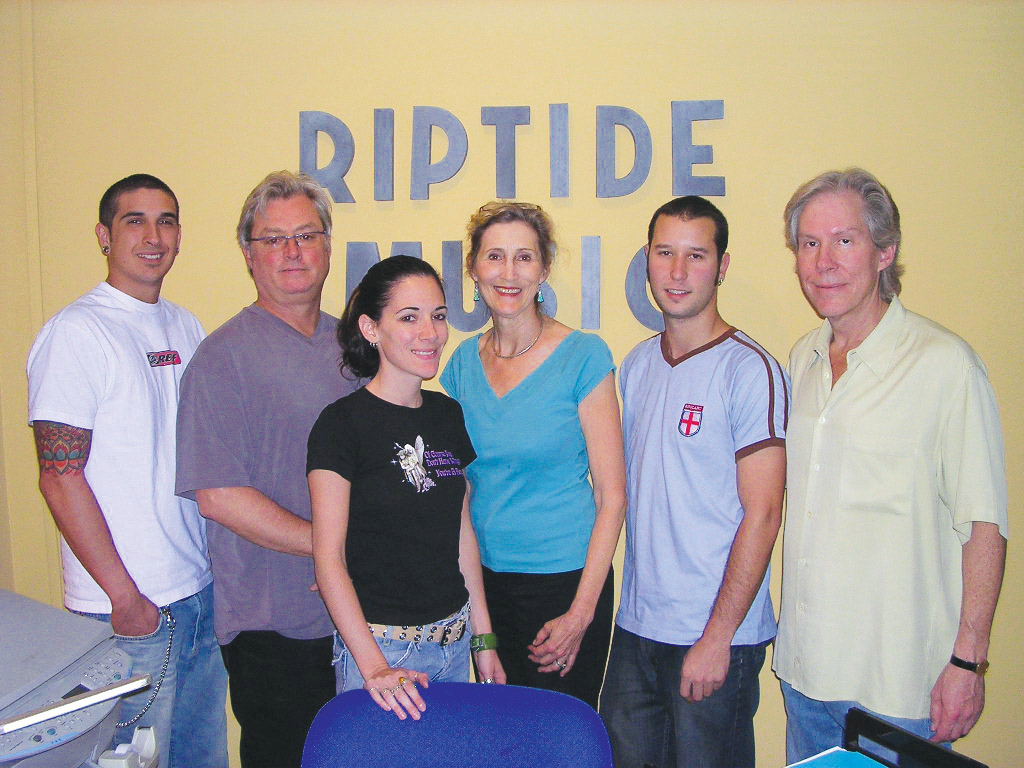 "They find what they are looking for and transfer it over to their workstation," he continues. "The system then creates a cue sheet of what was used, which customers can report to each library as they would with any CD. The user works faster and the library doesn't have to send out CDs." Msoft is not involved in licensing; it's purely a management tool. The company currently has three products: Musicue for music search, ServerSound for sound effects and VisionClip for video clips—all of which can co-exist on the same server.
Msoft also distributes Msoft Player, a media player that will play audio or video and interact with any workstation and batch transfers files directly into ProTools. "We are using an Internet browser as an interface, so Real Audio, Windows Media Player or any other compatible player can be used to play audio files," Perkins says. "The advantage to the player is that the editor or music supervisor can easily reimport files, even if ProTools crashes," Perkins adds. Subscription customers receive a server with Raid5-protected hard drives loaded with selected libraries, which is then installed into a client's machine room and updated monthly. Perkins relates that the system in use at CBS has possible 250 users at any moment, working with 12 terabytes of material, or about 15,000 CDs of music in mirrored systems in New York and Los Angeles that are set up as back-up services for each other.
"Msoft has had a big effect on the industry," says Campbell Collins, president and executive producer of Hollywood's Q Music Collective (www.qmusiccollective.com), a new company targeting music for the youth market and TV and film productions. Q Music is launching with an initial offering of some 3,000 tracks and TV clients like Fox, (King of the Hill) UPN (America's Next Top Model), Carsey-Werner and a roster of about 60 composers that includes Grammy Award winner Chauncey Mahan and Bob Christianson (Sex and the City).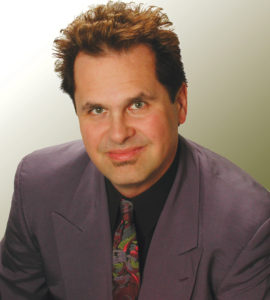 "They are able to load hundreds of libraries into their large drives, enabling someone looking for one type of song to go through everything at once and get back thousands of choices instead of the few they might get by searching through just one company," Collins says. "They are a player and a force to be reckoned with."
Other trends, creative and musical, are beginning to emerge. "From what I am seeing, electronica, house, trance, trip-hop and drum `n' bass are on the way down, and the big feature film orchestral sound, especially on the TV side, has picked way up," VideoHelper's Saba says. "People want their TV shows to sound like movie trailers or like the latest Michael Bay `explode-athon.'"
Also, Saba relates, a trend that is beginning to emerge in the global marketplace is Chinese production music. "People in the Far East and especially China are finally beginning to pay attention to the idea of intellectual property rights, and the libraries here are gearing up in anticipation of the Chinese programming market," he explains. "They have some great composers who create on Chinese instruments, geared specifically Chinese tastes. It's an emerging market and people need to be ready for it." Hampton/Adair's Hampton adds that reality shows, with their increasing emphasis on drama, have provided an increasingly huge market for original scoring. "Reality shows, like most dramas, are almost wall-to-wall music, and that's hard to pull off with purely licensed music," he says. "It's proved to be a terrific growth market—quite the opposite of what you might normally think."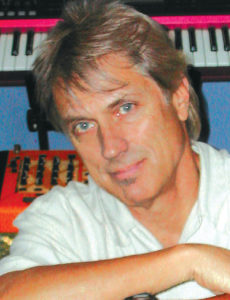 Collins would like to see creators of production music get a bigger share of the money that goes towards paying for the use of music. "That's why our company resembles a collective in its approach to distribution of funds," he explains. "I think the day will come when more music supervisors, editors and studios use online services in their mix as opposed to just dealing in hard assets, CDs or retail purchase. That would be a very attractive model to me, as well as to a lot of people in this industry." According to Music Box's Goodman, "For years, you were either a library or a composing house. You'd never be both. The idea that I might write for a library was blasphemous. "However, the world—and our business—has changed in how we look at these things," he concludes. "It all comes down to the value that producers place on our services."