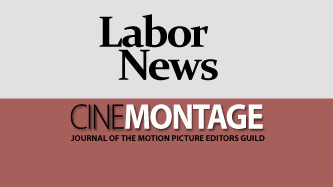 Reprinted from Deadline Hollywood by Nancy Tartaglione on October 27, 2020.
The Cannes Film Festival's "Spécial" three-day event kicked off at the Palais [Tuesday] evening with the Lumière theater at half capacity, and fest chief Thierry Fremaux urging attendees to "applaud at 100%." They did, despite muted proceedings given the ongoing COVID-19 crisis.
Earlier this year, the 73rd edition of the iconic festival was moved out of its usual May home, and ultimately was canceled due to the coronavirus pandemic. In late September, the fest announced it would showcase four films that were part of the 2020 Official Selection from tonight through Thursday. Although organizers were forced to pivot last week, rejiggering the screening schedule after France imposed a 9PM curfew in dozens more areas of the country, they did not slash the event altogether. This abridged Cannes may be getting in just under the wire as COVID-19 cases surge in France and the government is mulling further restrictions.
Looking ahead to next year, fest President Pierre Lescure added that the event "will go ahead" — even if it's ultimately forced to move dates should the pandemic continue. The 74th Cannes Film Festival is due to take place from May 11-22 in 2021, but, Lescure said, "We already have one or two other slots" to which the fest could be delayed and which have been earmarked with the local government. The next edition of Cannes will also see all 51 filmmakers in the 2020 selection invited by the fest to attend. …