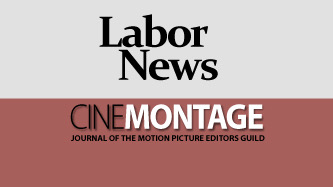 Reprinted from The Hollywood Reporter by Etan Vlessing on October 27, 2020.
In its latest survey, the Hollywood Commission, an organization chaired by Anita Hill, found that gender harassment, or offensive workplace talk, is the most common type of harassment in the entertainment industry.
The survey revealed that gender harassment is experienced virtually equally across Hollywood, or by 62 percent of male respondents and 67 percent of women surveyed, and especially younger women. The Commission's anonymous survey of 9,630 Hollywood workers was completed between November 2019 and Feb. 2020.
The experience of crude and gendered language in the workplace is followed by less common instances of harassment reported in the Hollywood workplace from survey respondents like unwanted sexual attention, sexual coercion and sexual assault.
Hill, a professor at Brandeis University who brought national exposure to the issue of sexual harassment during the 1991 Senate confirmation of Supreme Court Justice Clarence Thomas, says tolerating offensive or demeaning jokes about someone's gender needs to be tackled precisely because it encourages worse behavior that she and her Commission has been working to eliminate in Hollywood. …