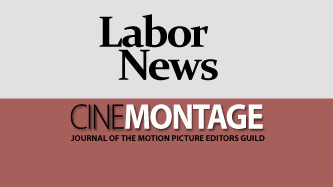 Reprinted from The Hollywood Reporter by Scott Feinberg on March 17, 2021.
Jeffrey Wells, the veteran film industry commentator who has long operated the widely read blog Hollywood Elsewhere, has been indefinitely suspended by the Critics Choice Association, the group of journalists that presents the annual Critics Choice Awards.
The decision to sanction Wells, which was made by the CCA board on Thursday night, came in response to "a pattern of offensive, insensitive and unprofessional behavior," The Hollywood Reporter has learned.
Wells, who regularly sparks controversy with his riffs on Hollywood and social issues, most recently provoked widespread outrage with an article that he posted and then deleted on Wednesday, but which others screengrabbed and posted to social media. The piece featured speculation about the implications of Tuesday's shootings at Atlanta-area Asian spas on the Oscar prospects of the Chinese director of Nomadland Chloe Zhao and the American film about Korean immigrants Minari. Wells attributed those views to unnamed "friendos" with whom he says he conversed. …