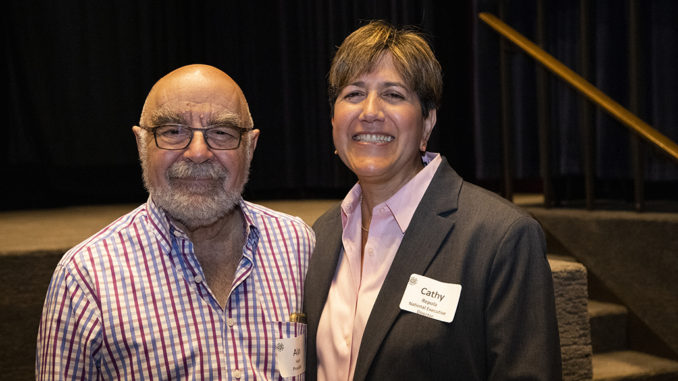 Catherine A. Repola has extended her contract as National Executive Director of the Motion Picture Editors Guild, IATSE Local 700, the Guild has announced.
The Board of Directors approved a five-year renewal starting November 1 for Repola, who has held a series of top roles at the Guild since 1992 and has been in her current post since 2016.
"In the past three years, Cathy has provided steady and visionary leadership during a period of dynamic entertainment industry change, including a very challenging renegotiation of the Basic Agreement in 2018," said Alan Heim, ACE, president of the Guild. "The Board is confident that, due to her vast experience and lasting commitment to the labor movement, she is the very best person to continue delivering for our members on wages, working conditions, and much more."
"I am honored that the Board has given me this opportunity to continue serving our membership," Repola said. "I look forward to furthering our progress on behalf of post-production professionals in the years to come."
Previously, Repola served as Assistant Executive Director at the Guild. She helped oversee the merger of Locals 771 and 776 into a national Editors Guild that was renamed Local 700. She was promoted to Western Executive Director in 2010.
The Motion Picture Editors Guild is a national labor organization that represents more than 8,000 freelance and staff post-production professionals, including picture editors, music and sound editors, re-recording mixers, story analysts, technical directors and more. The Guild negotiates contracts with signatory companies, enforces terms on pay and working conditions, and offers members training programs and networking opportunities for career development.
Scott Collins is Communications Director of the Guild.