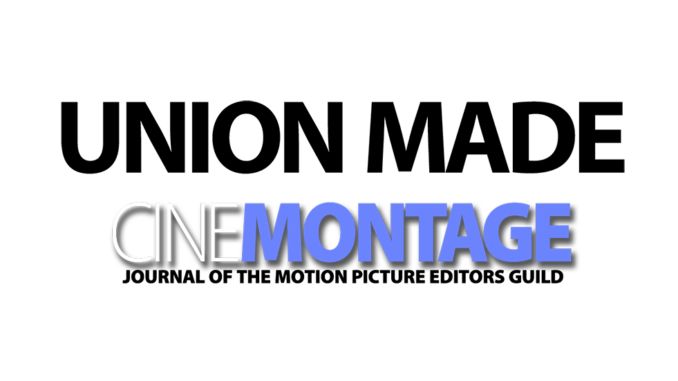 by Jim Page
I guess you could say I got started in the movie business when I was 10. I lived with my mom and sister in a small apartment above the Palm Theatre in Imperial Beach, California. I was a ticket-taker, changed the marquee and swept the isles. My bedroom shared a wall with the auditorium and I'd hear the movies play as I faded off to sleep: American Graffiti, Enter The Dragon, Live and Let Die, Paper Moon, Sleeper, The Sting, Westworld…too many to remember.
With that start you'd think my path to joining the Editors Guild would be a predictable journey: attend film school, pursue an internship in post-production and do whatever it took to get into the union, so that some day I may be lucky enough to be cutting award-winning television shows and feature films. But I didn't go that route.
I studied still photography and earned a BA in Visual Arts/Communications from UC San Diego (hardly a springboard into the movie business). I worked many jobs through college, including librarian, mail carrier and food server at Jack Murphy Stadium (ironically, this would lead to my first job in Hollywood). After college, I got a job with a small production company on the East Coast that produced industrial videos. There I got a taste of every part of the process: writing, scheduling, shooting, editing and delivering. Then it was back to Southern California to try and get into the business.
Through a sports fanatic I met during my many years working at Jack Murphy Stadium, I scored a production assistant job on an animated series. That led to a chance to cut promos and corporate videos for the company. I became friends with some of the editors and eventually got a chance to be an assistant editor on a non-union television series. That's when I knew it was time to try to join the Editors Guild.
I was fortunate to work with nurturing editors, who not only taught me the art but also instilled in me the high values and work ethics necessary to working successfully in our industry.
I needed 100 days of work as a non-union assistant and I was able to accumulate the days, but the money for the initiation fee was a different story. My non-union salary barely covered my living expenses, but if I wasn't a Guild member, I couldn't get a Guild assisting job. I took a chance and paid the initiation fee (thankfully, I was able to pay in installments and received a loan from a family member).
The gamble paid off, and a short time later, I landed a job on a movie-of-the-week with a union editor, Pam Malouf. We ended up working together for three years. During that time I strived to be the best assistant I could be. This led to offers of more responsibilities, including helping with changes and cutting scenes. My first editing credit came with the comedy series The Edge, which I as able to earn with my editor's support.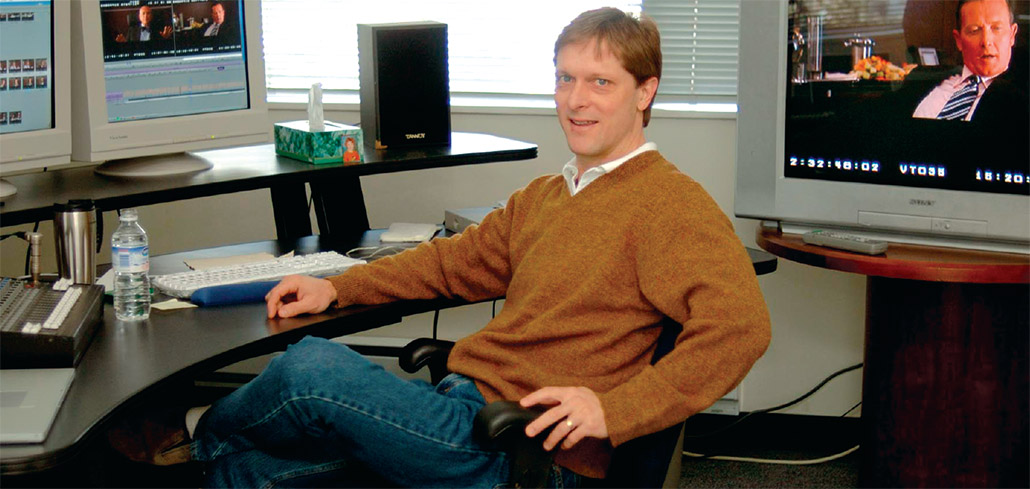 Shortly thereafter, I was hired by Joanna Lovetti to assist her on the series My So-Called Life. Her guidance and support led to more opportunities to cut scenes and work directly with directors and producers. I was building relationships as well as skills that would lead to bigger and better opportunities. Before long, a producer with whom I had worked years before recommended me for an editing position. I was cutting my first series, but it was non-Guild and I knew it wouldn't lead to loads of editing offers. So I bounced back to assisting on a union show, High Incident, with editor Ron Rosen.
Eventually, I got bumped up to editor. Then it was back to assisting on Dr. Quinn, Medicine Women, where I was also able to earn a co-editor credit. I continued this pattern, making connections along the way that still lead to jobs today.
Cut to 2005 and here I am editing the new Harrison Ford thriller, Firewall. My journey to here may not have followed a predictable path, but when I joined the Editors Guild, the door burst open with possibilities for a successful career.
Since then, I've worked on many television shows, including The Sopranos, Once and Again, The Shield and Boomtown, and I've worked on such features as The Salton Sea, The Majestic, and Kiss Kiss Bang Bang. I also was fortunate to work with nurturing editors, who not only taught me the art but also instilled in me the high values and work ethics necessary to working successfully in our industry.