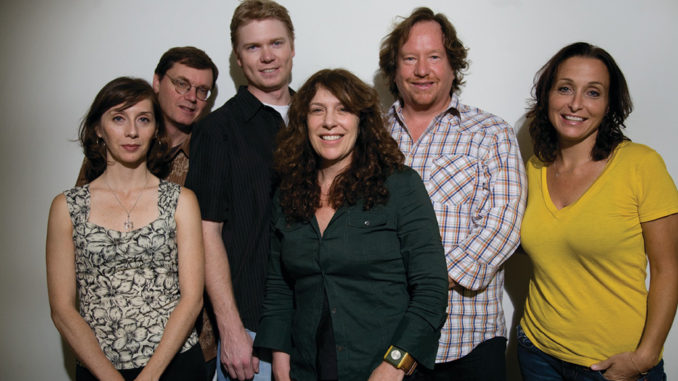 by Robin Rowe
Like the Undead that it depicts, the vampire movie never really expires––or even goes away.  It just keeps resurrecting itself in new stories for another generation.  This season's blood-sucking entry, geared to teens and young adults, is Twilight, based on Stephenie Meyer's 2005 best-selling novel of the same name about a 17-year-old girl who falls in love with a…you-know-what.  Meyer has already written three sequels, so this may be the start of a new franchise. Summit Entertainment releases the feature November 21.
"Summit gave me five scripts they wanted to make," says Twilight director Catherine Hardwicke.  "Twilight was the one.  But after reading Stephenie Meyer's book, we ended up throwing out the existing script and sticking much closer to the book."  Hardwicke chose her frequent collaborator Nancy Richardson, A.C.E., as editor.  "I met Nancy over 15 years ago.  We were both working on a Tim Robbins and John Cusack movie called Tapeheads."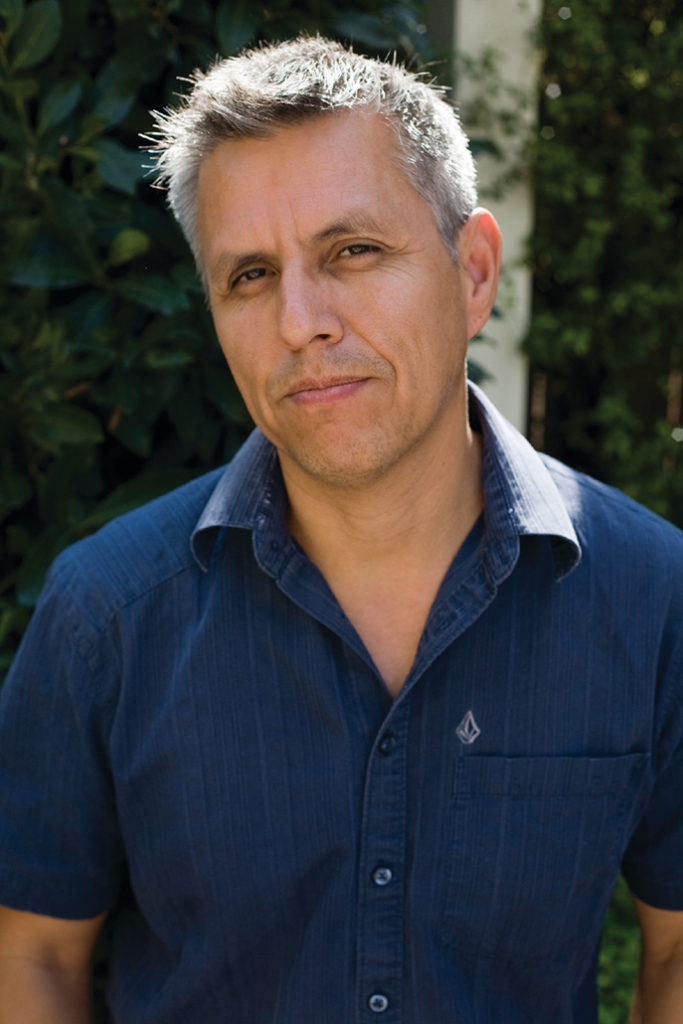 "That was even before I was an editor," adds Richardson.  "I worked on Tapeheads as a video coordinator, which means that I created anything that appears on a video screen in the film." Richardson also edited Thirteen and Lords of Dogtown for the director.  "I like working with Nancy because she has a strong sense of story, character and performance," says Hardwicke.  "She's fearless in stating her opinions.  Sometimes we disagree, but hopefully it makes each of us work harder to support our ideas.  Nancy has another great quality I admire in an editor: She's fast!  She whips a scene into shape very quickly––but very close to a final form."
Editing quickly would prove indispensable on Twilight.  "They added a week of principal photography, and two days before starting that photography we learned––by reading in the trades––that our release date had been pushed up," relates Richardson.  "We were supposed to release on December 12, but the Harry Potter movie pushed back from November 21 to June or July of next year.  Our studio looked at that slot and said, 'Oh, we should pop in there, because it's basically unopposed.'"
For presentation's sake, Richardson says she always has music in anything she cuts.  "Catherine will shoot a hair and makeup test, and I'll cut it and put music to it," she explains.  "We did that in Lords of Dogtown, with Heath Ledger and Emile Hirsch.  Catherine showed that to the studio, and they were delighted with it."
"Catherine is extremely visual," says Richardson.  "Everything is storyboarded, or she gets photographs to visualize every single scene.  When you get the dailies, it's pretty clear the direction you need to go.  It's not really an animatic, but she'll shoot a rehearsal.  We'll pull that into the Avid, and I'll cut it and send it back to the set.  In some cases, I'm selecting a little look or point of an actor that was funny or cute and that was improvised during a rehearsal.  That then becomes storyboarded as part of the shoot."
"Shortening is always a huge challenge," she continues.  "I think my first cut on Twilight was two hours and 22 minutes.  Catherine likes to be ruthless right away.  Our goal was to get it under two hours: 'Pick up the pace, pick up the pace, pick up the pace.'   I do pace pass after pace pass.  Do we need this pause?  Do we need these two lines?  Catherine calls it my 'stealth trimming' because she can't tell.  Suddenly, it's 20 seconds shorter in a scene.  We made some pretty radical cuts right in the beginning."
The principal photography was shot in Portland, Oregon from February to April 2008.  "We had weather issues that were so difficult," Richardson reveals.  "In a given day, it would rain, snow and the sun would come out.  There were matching problems.  There were days where it got completely rained out.  When we're on location, they're shooting five days a week, and on Sundays, Catherine would come in and give me notes on the cut scenes.  I don't think much about reels until a lot of the film is shot."
"I don't have a traditional facility; I work out of my home––most of my editors do, too." – Frank Gaeta
Richardson got a development deal as a screenwriter fresh out of UCLA film school.  "I had friends from UCLA who'd gotten financing for a picture," says Richardson.  "They knew me as a screenwriter, not as an editor, but they decided to take a chance.  That film became Stand and Deliver.  After that, I was an editor."  The two films of which Richardson is most proud are Ramón Menéndez's Stand and Deliver and Charles Burnett's To Sleep with Anger.  She also edited Maya Angelou's Down in the Delta, along with Step Up, Selena and Why Do Fools Fall in Love.  Richardson also serves on the Guild's Board of Directors and teaches at UCLA.  Her Advanced Film Editing and Pathways in Post-Production classes started in October.
Twilight was posted at Tribeca West in Santa Monica.  "Frank Gaeta is our sound supervisor; he was also our sound supervisor on Thirteen," says Richardson.  "We throw reels to him and he sends us temp sound effects or little mixes back over that we cut into the reels.  Music editor Adam Smalley has been a hugely significant collaborator on the film; he is the liaison to the composer."
Conveying Emotions Through Music
"Twilight is a phenomenon," says Smalley.  "The author has excellent taste in music; the whole music landscape is great.  She dedicated the book to the band Muse.  On her website, there's a playlist of what she was listening to when she wrote the story.  We have amazing bands, like Muse, Radiohead and Linkin Park.  Perry Ferrell from Jane's Addiction wrote something as well.  Rob Pattinson, who plays the lead vampire, also happens to be an incredible musician."
Even though Twilight is a vampire story, it's really a love story between a mortal and a vampire, according to Smalley.  "Catherine Hardwicke says most of her subject matter has to do with teen angst.  The emotions are peaked so high.  That's what the music has to convey."  And Smalley worked on that conveyance by experimenting with the three versions of the stars' first kiss that Richardson cut.
"This is really an evolving industry… The lines between editorial and mixing are getting blurred.  You see that happening all over town." – Frank Gaeta
Twilight proved a change of pace from Smalley's previous film.  "I did Kung Fu Panda with composers John Powell and Hans Zimmer," he says.  "The soundtrack for Twilight is a little more sophisticated and edgier than an animated feature.  Carter Burwell is the composer."
Since the music editor is often hired before the composer, he or she must deal with a temp score.  "I can put up 50 pieces of music against one scene to see how it changes the feeling of the scene," explains Smalley.  "I have to create a film score, from beginning to end, of temporary sound.  The composer has six to eight––maybe ten–– weeks to write an hour and a half of music.  These temps have become an essential part of the process.  If a director or editor or producer wants to explain to a composer what a scene needs, it's easier to put a piece of music up against it, rather than try to talk about music."
Smalley is completely ProTools-based.  "We go from what Carter writes in Digital Performer," he says.  "I have terabytes of library music.  I'll start cutting a version that he'll use as a jumping-off point.  He'll post a demo."  Carter lives in New York and Smalley doesn't get together with him until the end of this process, when the recording starts.  "I'll bring my editing gear there; it's a basic Mac-based editing rig," Smalley adds.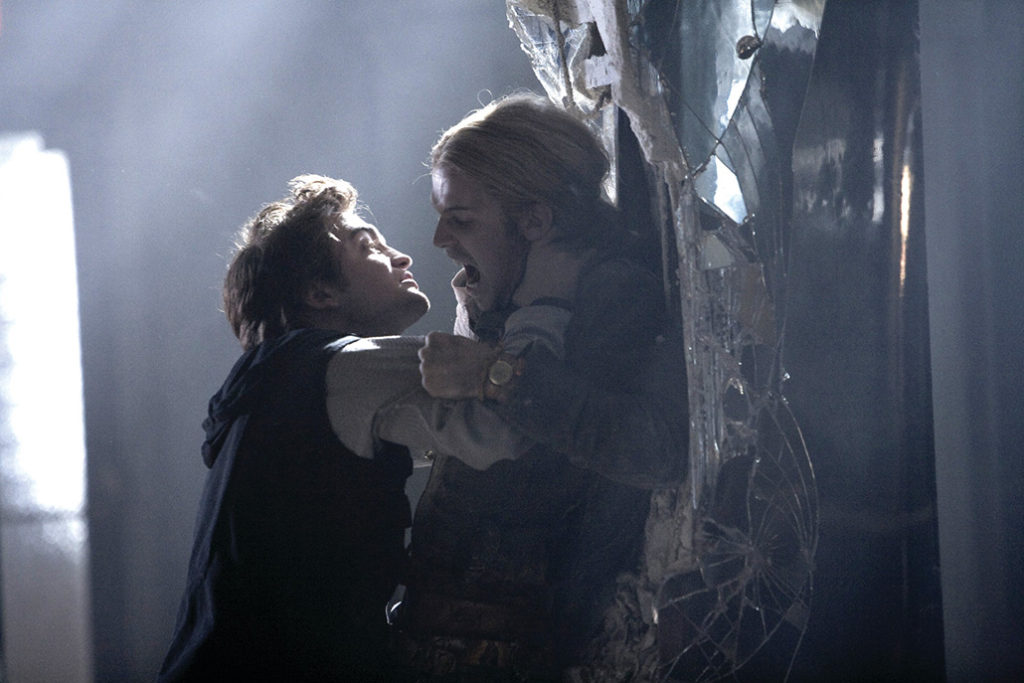 Image-Driven Sound 
"More than anything else, I'm driven by the image on the screen," reveals Twilight supervising sound editor Gaeta.  "I don't usually work on this type of film.  It has a lot of effects-heavy sequences, characters who move very fast and action sequences.  The baseball game is a very concentrated loud sequence with lots of effects.  It's very thunderous.  If you listen to my other films they're the opposite––very finessed type of tracks with dialogue being prominent."
"Thirteen was one of my first films when I started just supervising," Gaeta says.  "It came out of desperation.  I was at Sound Deluxe.  There were no guarantees of work for me as a sound editor.  They'd been bought by Ascent Media and grown tremendously.  I realized I was low on the totem pole and wouldn't be an on-staff editor.  I made a couple calls.  A post supervisor gave me the film.  I made the deal and that was the beginning of my company, Sound for Film."
At Sound for Film, Gaeta works collaboratively across the Internet.  "I don't have a traditional facility; I work out of my home––most of my editors do, too," he explains.  "I use Apple iDisk.  It enables us to communicate and send files back and forth through iChat.  We have 10 or 20 gigabytes of space, not a lot.  The really big files, like picture and OMF, are sent through a runner."
Gaeta is a self-confessed fan of Macintosh products.  "I'm running ProTools 7.3 with G5 desktop Macs," he says.  "I remember when I was made fun of because I was using a consumer editing system to cut my effects.  People couldn't believe that anyone would take ProTools seriously.  On my first gig in 1993, When the Bough Breaks, one of the other editors came into my room and said, 'You've got to see this; you can actually see and cut the waveform, and it's a non-destructive edit.'  It was a two-track system called Sound Designer, the precursor to ProTools."
"Shortening is always a huge challenge, I think my first cut on Twilight was two hours and 22 minutes.  Catherine [Hardwicke] likes to be ruthless right away.  Our goal was to get it under two hours." – Nancy Richardson, A.C.E.
Gaeta will be doing the mix on Twilight as well, at Wildfire Studios.  "Mixing is a new direction that I'm heading in," he says.  He'll be mixing the HBO film Dog Year later in the year.
The Avids and the Assistants
"I first started cutting on film," reveals Richardson.  "Then I learned Lightworks, and then the Avid.  I've been on Avid ever since.  On Twilight, we're on Adrenaline with a pretty standard workflow.  We're telecine-ing to high definition and then doing a down-convert to standard-definition DVCAM tape.  I want this to be the last project that I do in standard def.  I really wish, in retrospect, that I had been able to cut this in high def––because there are things you just don't see in standard def."
"We're on Avid Adreneline 2.8.3," says co-first assistant editor Alan Z. McCurdy.  "We have four Avids connected by Unity.  For a month or so, we added an Avid Nitris DX so we could have screenings in high definition."  McCurdy started as second assistant on Twilight after the editorial crew returned from Portland.  "I'd worked with first assistant Kindra Marra on Pirates of the Caribbean 2 and 3," says McCurdy.  He became first assistant when Marra temporarily left the film.
"Assistant editors keep it organized," says Marra.  "When are the new dailies coming in? Which scenes are complete and which ones are not?"  Los Angeles would ship to Portland a portable hard drive that had the dailies and media files ready for import into the Avid, as well as the back-up DVCAM tape.  In Portland, visual effects editor Lara Ramirez helped keep up with the dailies.
Like the Undead that it depicts, the vampire movie never really expires––or even goes away.  It just keeps resurrecting itself in new stories for another generation.
Marra joined Twilight after a friend working on another Summit film recommended her to Richardson.  She was in Portland during the film's production.  "You always have your challenges when you're on location," she says.  "Weather…getting sound back and forth…  You have this two- or three-day delay by the time they process the film, get it telecined and get it back."
The Future of Sound and Picture Editing
"This is really an evolving industry," says Gaeta.  "The lines between editorial and mixing are getting blurred.  You see that happening all over town.  The technology allows it to happen now."  Indeed, more can be done at a small office, without a traditional studio, than ever before.
"It's a really strange time in Hollywood between all the strikes and the economy in general," adds Richardson.  "I think we're heading into the way popular culture was in the 1930s during the Depression.  I think musicals are going to be huge.  People don't want to see anything depressing anymore; they want to go to escape."