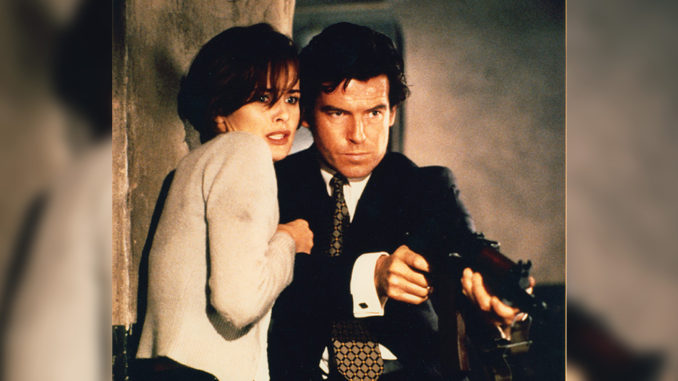 by Michael Kunkes
When Quantum of Solace opens November 14, the James Bond franchise will be 46 years old––six years older than the current Bond, Daniel Craig.  There have been 21 editors for the 24 films, going back to Peter Hunt on Dr. No in 1962.
CineMontage talked to four editors of Bond past: John Glen (On Her Majesty's Secret Service, 1969; The Spy Who Loved Me, 1977; Moonraker, 1979)––who also directed five Bonds (For Your Eyes Only, 1981; Octopussy, 1983; A View to a Kill, 1985; The Living Daylights, 1987; Licence to Kill, 1989); Terry Rawlings, A.C.E. (Golden Eye, 1995); Michel Arcand (Tomorrow Never Dies, 1997); and Christian Wagner (Die Another Day, 2002).  Herewith, they reveal some of their secrets working for British Intelligence…

CineMontage: How did you come to work on a Bond film?
John Glen: I'd known Peter Hunt, the editor on all the previous Bond films, since 1947, when we were both lowly assistants.  When Peter became the director on On Her Majesty's Secret Service, he brought me in to direct the bobsled run sequence.  Upon returning to Pinewood, Peter asked me to take over the editing of the film.  Then, in 1976, Cubby Broccoli was very complimentary about my work on OHMSS, and I was asked to shoot the pre-title ski parachute sequence on The Spy Who Loved Me––and of course to edit the film.
Terry Rawlings: I'd never been a Bond fan; I always found the films much too clinical.  But I had worked with Martin Campbell on No Escape, and I felt he would give it a change of direction and he did.  Golden Eye was a Bond movie where everything looked like it could really have happened, and that's what appealed to me.
Christian Wagner: I met Lee Tamahori, the director, for lunch one day; ten minutes later, he had to leave, and as he was walking out, told me, "The job is yours."  I became the first American editor to cut a Bond film.
Michel Arcand: I met director Roger Spottiswoode in Los Angeles, where he was working on a pilot with editor Dominique Fortin.  Soon after that, they were working together on another show when Roger got the job on Tomorrow Never Dies.  Domi-nique came a-board, and she brought me on board to co-edit.  She is now my wife.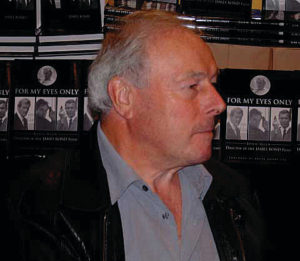 CM: What kind of creative freedom did you have within the Bond formula?
MA: Roger was an editor for Sam Peckinpah.  He loved editing and knew what people could do in the cutting room.  He just left me with the material to do what I wanted to with it.
CW: The cutting style of most Bond films is pretty much straight ahead.  I ran into some opposition because I wanted to introduce some speed ramping and stylized editing into the ice chase scenes, but producers Barbara Broccoli [Cubby's daughter] and Michael Wilson never completely said no.
TR: I always cut a movie as it goes along, and in the main, I was allowed to put this film together the way I thought it should go; I had complete freedom that way.
JG: In the days before production supervisors in the UK, the Bond editor supervised the post process, working closely with United Artists to ensure that the film always made its tight release date.  We were also the first to utilize both re-recording theatres at Pinewood, which saved a lot of time.
CM: What was the most memorable part of the experience?
CW: Working on a James Bond film was like walking into a family.  Die Another Day was the 40th anniversary film of the series, and I got to meet the Queen!  But it was also the last of the "campy" Bond films before Daniel Craig took over the role, and I was a little sad to see that old-fashioned structure go away.
JG: The Spy Who Loved Me was important for me in terms of working with a great director and producer, and the atmosphere created on the set by the fun-loving Roger Moore was priceless.  But my favorite to work on was Octopussy.  The location in India was fabulous, and the girls!!!  It had a great cast, the scale of the Moscow boardroom set was in the best Bond tradition, and Peter Lamont, the production designer, excelled himself.
MA: There was no limit to what you could achieve.  If I cut a sequence and needed a shot, they would just bring in someone to draw it up and shoot it.  It was the first time I worked on a film with no budget limit.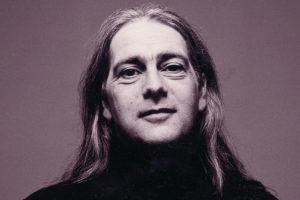 CM: How important is the pre-title sequence in the Bond films?
G: It was a taster of what was to follow, and it sometimes had nothing to do with the plot whatsoever.  And it preceded Maurice Binder's fabulous main titles, which alone cost as much as some films.
MA: It's the most important sequence in the film; it's like a small film all on its own from where the producer and distributor can see what the finished film is going to look like.  Tomorrow Never Dies was the first huge movie for Dominique and myself, and there were a lot of expectations.
CW: It's a great action set piece that makes the audience want to stay in their seats.  Once those main titles roll after that sequence, you're either there or you are not, so you have to make it as cool as you can.  Die Another Day was also the first to incorporate actual footage from the film into the main title.
TR: It's a prologue and a trademark, and it's what gets the audience's adrenaline running so they are looking forward to what's going to happen next.
CM: What was the most interesting part of working on a Bond film?
CW: It was the first time I ever worked on a film with five units shooting at the same time—principal, second unit, visual effects, miniature, green screen—so there were a lot of aspects to the cutting room.  I was fortunate to have a co-editor, Andrew MacRitchie, who had been on other Bonds as an assistant.
TR: Golden Eye was Pierce Brosnan's first time in the role, and as an editor, I had to give the new guy the best chance he could possibly have.  The job of the editor is to protect the actor and make him a stronger character, especially if he has any mannerisms that need to be toned down.  Pierce would always purse his lips when he was about to fire a gun.  As the editor, you know he's going to do that and you do your best to disguise it.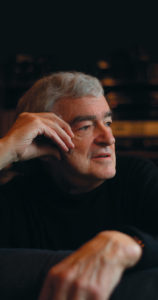 CM: What has been the lasting effect of Bond on editorial styles?
JG: Peter Hunt invented the "cartoon strip" editing style, which is still commonplace today.  The basic philosophy was, "If it is boring, remove it."  We also evolved a technique that jumped continuity by simple editing devices.  Bond would take a half-step towards a door and you would pick him up stepping into the next scene.  We also used inserts cleverly to speed up a scene.
CW: While there is a lot of quick cutting in a Bond film, you will get shots that will stay on longer because they send people all over the world to get these wonderful shots, so you don't want them to just flip by.  I certainly thought twice before cutting away from something.
MA: Bond films have influenced action films since the series began.  The trademarked stunts, the early use of CGI; they were always new but never recognized as such at the time because, from the critics' point of view, they were just master B movies.
CM: To what do you attribute the longevity of the series? 
TR: When you get down to it, they are about man's need and feeling for adventure.  Every man would like to be Bond in a way; he gets all the women, the best cars and the most sophisticated equipment.  And it's not to be taken too seriously; that's the whole fun of it.
JG: There is something very British about James Bond, and he is so original in everything he does.  He's a bit of a know-it-all—the best wines and their history, along with food and women.  He was a great seducer but always in the call of duty…"England needs me!"
MA: They are fantasy films and people love fantasy.  The Bond films have always been fun, but with a little bit of a dark side.  They're like children's films for adults.

CM: What's your particular favorite Bond?
JG: Goldfinger, directed by Guy Hamilton, who I first knew when he was Carol Reed's assistant director on The Third Man, which was one of my early films.  The Ian Fleming story had one great idea after another, coupled with super performances.
MA: I have three: Goldfinger, the first one that really grabbed my imagination; Casino Royale because it went back to a darker, more complex Bond; and Tomorrow Never Dies because the chase sequences have never been equaled.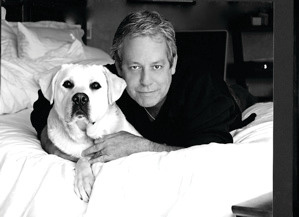 CM: Would you do another one? 
MA: Anytime.  It was a great adventure.
CW: Absolutely!
TR: I have retired.  It's time to hang up the scissors, so to speak.