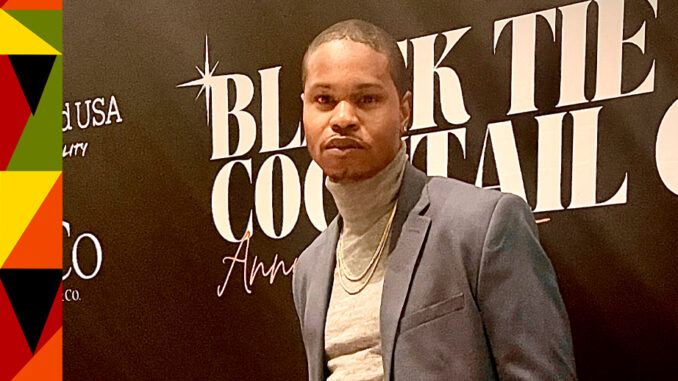 For each day in the month of February, the African American Steering Committee will be highlighting Local 700's African American members, both past and present, and their accomplishments. We look forward to showing the contributions and influences African Americans have had on the industry.
---
Name: Abayomi Pratt-Hanna PKA Pratt Hanna
What's your job? Assistant Editor
List the credits you're most proud of. "The Marvelous Mrs. Maisel" (Post PA on S4, Apprentice Editor on S5)
What are you working on right now? 2nd Assistant Editor on an Apple TV feature
Who and what are your influences and/or mentors? Heavily influenced by Samuel L. Jackson. If there were mentors, it would be Zana Bochar, Chris Rand, and Wadeh Arraf.
What books are you reading, shows are you watching, and/or movies you're excited about?
Currently reading "Slaughter House Five" by Kurt Vonnegut and "Post Traumatic Slave Syndrome" by Joy DeGruy Leary. Currently watching Kaleidoscope on Netflix and White Lotus on HBO Max. I'm excited to see Succession season 4.
What would be your superhero name? My superhero name would be "The Objective Troll."
What are your black history month memories and any cultural or historical impacts on your life? My black history memories aren't partitioned into one month. Racism is a social construct NOT a concept.
What's the best piece of advice you've been given? This country (United States of America) was built on racism and will always be racist, this does not mean it should hinder you to be successful.
If you could time travel, when would you go and why? I wouldn't go back in time.
What's a little-known fact about you? What are your hidden (or not-so-hidden) talents? N/A
What's your favorite (Black) television/movie moment? The ending of "Django Unchained."
Was there a television show/movie that inspired you to pursue your career? "Jurassic Park," "Three the Hard Way," and Wesley Snipes movies
What's your personal/professional mantra? If you want to launch big ships, you have to go where the water is deep.
What's the last show/movie that left you speechless? "The Killing of Sacred Deer"
What would be your dream project to work on? A Samuel L. Jackson Project.