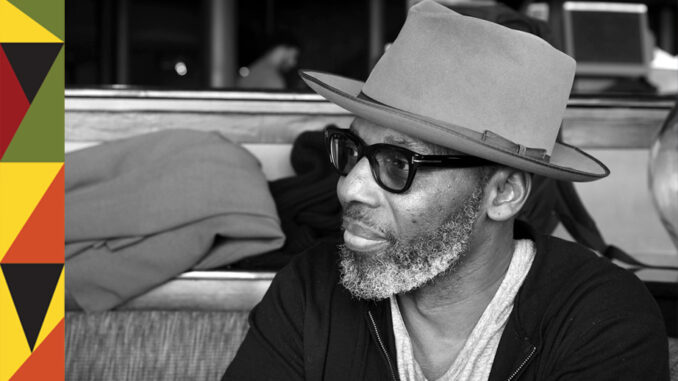 For each day in the month of February, the Committee will be highlighting African-American members, both past and present, and their accomplishments. We look forward to showing the contributions and influences African-Americans have had on the industry.
Name: James D. Wilcox, ACE
What's your job? Picture Editor
List the credits you're most proud of. "Soul Food," James Cameron's "Dark Angel," "My Wife And Kids," "Reno 911," "Everybody Hates Chris," "CSI Miami," "Hawaii 5-0," "Roots," and "Genius" Einstein: Chapter One
What are you working on right now? Right now, I'm cutting a feature "Hillbilly Elegy" with Director Ron Howard for Netflix
Who and what are your influences and/or mentors? Life is my biggest influence, observing and interacting with all kinds of people. Travelling continues to be a huge influence. Creatively, I'm influenced by other filmmakers, editors, directors, artists, singers, teachers, coaches, athletes and how they managed to evolve with the times and stay relevant across decades. All these influences and influencers help shape my approach to cutting performances. As for mentors, I credit my parents foremost, my oldest stylish, athletic and smart brother Howard who taught me how to compete and be great in anything you commit to. My cousin, 4-time Superbowl champ, Sam Davis of the Pittsburgh Steelers who taught me that big dreams with a plan were possible. My 4th grade Teacher Arlene Lipsman who recognized potential in me I didn't see in myself. My first professional mentor Ron Jenkins and editors and friends John Refoua and Monty Degraff and so many others who shared their wisdom.
What books are you reading, shows are you watching and/or movies you're excited about? I'm reading a book called "On Forgiveness" by Richard Holloway. Forgiveness is important for the soul. I'm late to the party on "Fleabag" loved "Jojo Rabbit," "Joker" and "Just Mercy." I just watched the "Aaron Hernandez" doc on Netflix, it's fascinating.
What would be your superhero name? The name my wife gave me "Mr. Man."
What are your Black History Month memories, and what cultural or historical impacts have they had on your life? I have many fond Black History Month moments. Since I attended a historically black college/university, Clark Atlanta University, we got lectures and performances ranging from Maya Angelou to Gil Scott Heron and Stevie Wonder. When it was over, they all made us feel more proud, fortified, confident, and ready for the world.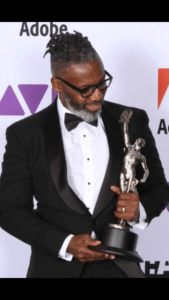 What's the best piece of advice you've been given?
A friend of mine, Jerry Hughes, once said "Try to pay a small price to learn a big lesson." It's stuck with me to this day!
If you could time travel, when would you go and why? Honestly, I feel now is the best time for me, I'm healthy and feel free to pursue my dreams. Although, I would've loved to have seen ancient Africa (Timbuktu) and Egypt in its heyday.
What's a little-known fact about you? What are your hidden (or not so hidden) talents? Two little-known facts about me are, I went to college on a baseball scholarship, and the other is I studied acting in the Beverly Hills Playhouse for nearly three years. Hidden talent is I'm considered a barbeque grill master.
What would be your dream project to work on? The one I'm working on right now, "Hillbilly Elegy" with two of my favorite Actors, Amy Adams and Glenn Close, and collaborating daily with Ron Howard, epic!