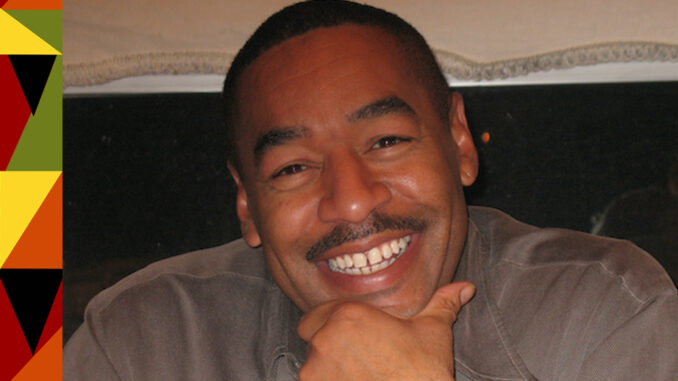 For each day in the month of February, the African American Steering Committee will be highlighting Local 700's African American members, both past and present, and their accomplishments. We look forward to showing the contributions and influences African Americans have had on the industry.
---
Name: Joe Earle, CAS
What's your job? I am a Re-recording Mixer at Formosa Group Paramount Studios.
List the credits you're most proud of? My credits include "Roots," "Dexter," "Six Feet Under," "Glee," "American Horror Story," "American Crime Story" and "Insecure."
What are you working on right now? Currently I am working on Season 5 of "Snowfall" for FX and "Minx" for HBO Max.
Who and what are your influences and/or mentors? Chris Jenkins gave me my first big break but people like Scott Millan, Anna Behlmer and Elmo Ponsdomenech have always been accessible. I'd give a special thanks to Doug Kent, a Senior Vice President of Formosa Group who has always been my friend and has always championed for me.
What books are you reading, shows you are watching and/or movies you're excited about?  I am currently reading thriller books by Don Winslow and watching a French series called "Lupin" about Arsene Lupin the gentleman thief.
What would be your superhero name?  I guess my Superhero name would be "Mixitor." One half mixer, one half editor.
What are your black history month memories and any cultural or historical impacts on your life? Growing up in Washington, D.C. I would visit the museums and memorials of our civil rights movements. Many of those visits still stick with me today.
What's the best advice you've been given? The best advice I was ever given was "Keep It Simple."
If you could time travel, when would you go and why? If I could travel through time I would go back before Social Media took a wrong turn and enjoy communication before all the haters were given a platform.
What's a little-known fact about you? What are your hidden (or not so hidden) talents? No secrets here, what you see is what you get.
What is your favorite (Black) television/movie moment? My favorite television moment was the swearing in ceremony of President Barack Obama. The movies of the 70's and 80's really made me want to be a part of this industry.
Was there a television show/movie that inspired you to pursue your career? The movies of the 70's and 80's really made me want to be a part of this industry.
What's your personal/professional mantra? My personal mantra is to develop a sincere heart, mind, and spirit.
What's the last show/movie that left you speechless? The last five minutes of "Black KKKlansman" left me speechless.
What would be your dream project to work on? My dream project would be films about the heroes of color who helped shape the country we now live in and enjoy.
Re-recording Mixer who "keeps it simple." Whose credits include "Roots," "American Crime Story" and "Insecure."