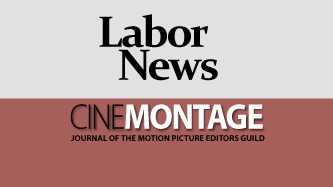 Reprinted from a Communication Workers of America press release by its staff on December 3, 2020.
Joe Biden has started off his presidential transition process with good news for workers. His pick for Treasury Secretary, Janet Yellen, not only understands the impact of economic policies on working people, but she actively engages with us. When employees at Wells Fargo raised concerns about the toxic sales culture that led to the creation of fraudulent accounts, Yellen listened to the front line bank workers, and held Wells Fargo's leadership accountable for defrauding customers. Biden's picks for the Council of Economic Advisers, Jared Bernstein and Heather Boushey, will bring workers' perspectives and a focus on addressing inequality, guided by the historic leadership of Cecilia Rouse, the first African American to chair the CEA.
CWA continues to weigh in on key administrative appointments. In a letter sent this week, CWA President Chris Shelton urged Biden to appoint Commissioner Jessica Rosenworcel as Chair and Debbie Goldman as Commissioner at the Federal Communications Commission (FCC), citing their significant qualifications and deep commitments to consumers and workers in the telecommunications industry.
In other good news, Representative Rosa DeLauro (D-Connecticut) has been elected chair of the influential House Appropriations Committee. DeLauro is a true champion for working families. She led the fight to stop the disastrous Trans-Pacific Partnership (TPP) trade deal, introduced legislation requiring paid leave, and has supported CWA members on countless other issues including protecting call center jobs and walking the picket line with striking Verizon workers.