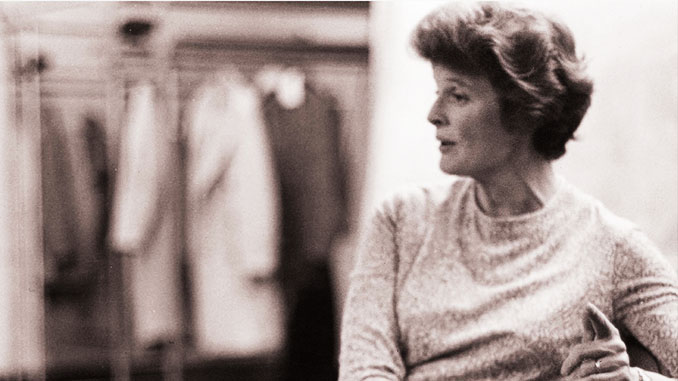 By Michael Kunkes
To celebrate her 80th birthday in 2003, Dede Allen completed her 27th feature film, "The Final Cut," for 25-year-old director Omar Naim. She remains as passionate, fearless, outspoken and self-confident today as when she began as a messenger at Columbia Pictures 64 years ago. A charter member of local 776 (1943) and Guild vice president, she continues her decades-old advocacy of film editing as an art, not a craft. To that end, Allen was the first picture editor, male or female, to get front single screen credit, for Bonnie and Clyde in 1967.
Allen came up through the ranks as a script clerk, sound effects editor and assistant film editor, and moved to New York in 1945 with her husband, documentary and news producer Stephen Fleischman. She cut her first feature, Odds Against Tomorrow In 1959, and over the next three decades, her emotional and gutsy style on films such as Serpico, Alice's Dog Day Afternoon, among others, established her reputation as a premier actor's editor.
Her close working relationship with directors include six films with Arthur Penn, three with Sidney Lumet and two with George Roy Hill. In 1991, she dropped out of cutting for seven years and returned to Hollywood to become an executive at Warner Bros. Then, in a remarkable return to cutting, Allen learned the Avid and received her third Oscar nomination (to go along with Career Achievement Awards from ACE and the LA Film Critics) for Wonder Boys in 2000.
Allen is especially proud of her assistants – Claire Simpson, Jerry Greenberg, Richard Marks, Steve Rotter, William Kurzekowski – all of whom have gone on to stellar careers of their own. "Go to as much theater as you can and learn story and scene," she counsels young editors today. "Acquire knowledge, taste, and a sense of social history. Follow your instincts and love what you do. Learn your tools and screen as much as you can. You can't break the rules until you know the rules."