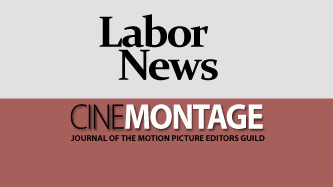 Reprinted from The Hollywood Reporter by Bryn Elise Sandberg on October 22, 2020.
A new study is shedding light on the industry's efforts to be more inclusive.
The second part of UCLA's Hollywood Diversity Report found that while diversity has improved among television actors, executives still remain overwhelmingly white and male.  The analysis by researchers at the UCLA College discovered that women hold only 32 percent of studio chair and CEO jobs, while minorities just eight percent.
The findings echo part one of the report, which was published in February and analyzed diversity in the movie business. It similarly found that people of color make gains onscreen but not off. Part two of the study tracked two seasons of scripted broadcast, cable and digital programming, with a total of 453 shows from 2017 to 2018 and 463 shows from 2018 to 2019.
"There has been a lot of progress for women and people of color in front of the camera," said Darnell Hunt, dean of the division of social sciences in the UCLA College and a co-author of the report. "Unfortunately, there has not been the same level of progress behind the camera. Most notably in the executive suite, there has been very little change since we began compiling data five years ago. That's very telling, particularly in light of our current racial reckoning." …