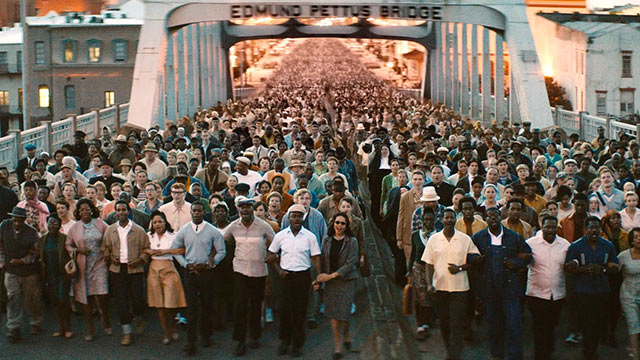 by A.J. Catoline
For picture editor Spencer Averick, editing the 2014 film Selma was a triumphant career achievement of many firsts; the film was nominated for two Academy Awards — Best Picture and Best Song ("Glory"), winning the latter — and it was his first job as a member of the Motion Picture Editors Guild.
"It's surreal…Best Picture!" says Averick. "This is so far beyond where I thought I would be at this point in my career." His journey began when he met the film's director Ava DuVernay at an early stage, when they both were starting out in filmmaking. It was 2007, and DuVernay was directing her documentary This is the Life. Like most Hollywood tales, it was about being in the right place at the right time.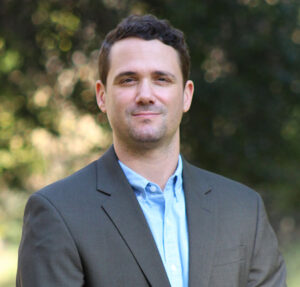 "Ava needed another editor on the project," Spencer recalls. "We went to lunch and hit it off. But I had this other job, and I could not commit full time. And as I was driving away, a little voice in my head said, 'Call her back!' And I'm glad I did that. She sent me some footage on mini-DV, I cut some scenes for her film, and she loved my work."
Averick would go on to edit several of DuVernay's independent narrative and documentary features, including I Will Follow (2010) and Middle of Nowhere (2012). Eventually, the studios would give DuVernay a larger budget for a union crew. Spencer was thrilled to join.
"There's no going back now," Averick says about his independent, non-union days. "I love everything about the Union; I feel protected, like there is a community here. I feel like I can reach out to any of the Guild's field reps — they came into my editing room during Selma to see if I needed anything. They walked me through the process of joining. It felt great to know the Editors Guild was there for me."
March 7 will mark the 50th Anniversary of "Bloody Sunday," the Selma-to-Montgomery march where peaceful civil rights protesters were brutally beaten by Alabama State Troopers on the Edmund Pettus Bridge. This famous protest (wonderfully re-created for the climax to Selma) led to the passage of the Voting Rights Act of 1965. Dr. Martin Luther King saw the civil rights movement connected to the American labor movement, and enacted a strategy of collective, forceful, yet civil resistance.
"The labor movement was the principal force that transformed misery and despair into hope and progress," Dr. King had said.
The film Selma depicts the challenges of solving problems as an individual versus a collective. In an early scene, civil rights hero Annie Lee Cooper (played by the film's producer Oprah Winfrey) tries all by herself to register to vote, and is denied by a white county clerk. Similarly the labor movement teaches that workers are better solving problems when they are united as a collective-bargaining force under the legal power of a union.
"When I started editing, I never dreamed of demanding anything on my own," Averick confesses. "Now, in a union, I know we have strength in numbers. When you start out as an editor you are more in danger of being taken advantage of because you are eager to impress, including working overtime for free. Now in the Guild, I have a new outlook on protecting myself in the workplace."
That said, Averick stresses that editors starting out should try to have an attitude to "Say yes to everything. Don't get taken advantage of, but say yes! Try to edit everything you can."
More firsts: Selma was the first studio feature for both DuVernay and Averick, and the first major motion picture to be made about Martin Luther King and such a historic event as the march. Averick concedes he was daunted by the challenge. "There was a lot of pressure cutting this film, but people trust Ava, and the studio got behind her. And we are a team," he says. "I've been lucky enough to work with Ava my whole career, and she treats me as a collaborator."
Assistant editor Paul Alderman agrees. "The story of Spencer and Ava is becoming less frequent, where a director and editor meet and learn the craft of filmmaking together," Alderman relates. "It's beautiful to watch them work; they were solving editorial problems together. It's not like the editor was guiding the director, or the director was instructing the editor to 'make it like this'; they were really asking each other, 'How do we solve these problems?'  They want to know what each other thinks."
Selma was a low-budget film on a tight schedule; 35 shoot days with two hours of footage shot per day. Alderman got the call from the post-production supervisor that the film was returning from location in Atlanta to Los Angeles for post-production, and they were looking for a seasoned feature assistant editor to help guide an editor new to the studio workflow. Initially Alderman was uncertain about the position, until the post supervisor elaborated on the film's subject matter. "He said it was about Martin Luther King and Selma. When I heard that, I was right on board," Alderman recalls. "There are not too many films about MLK!"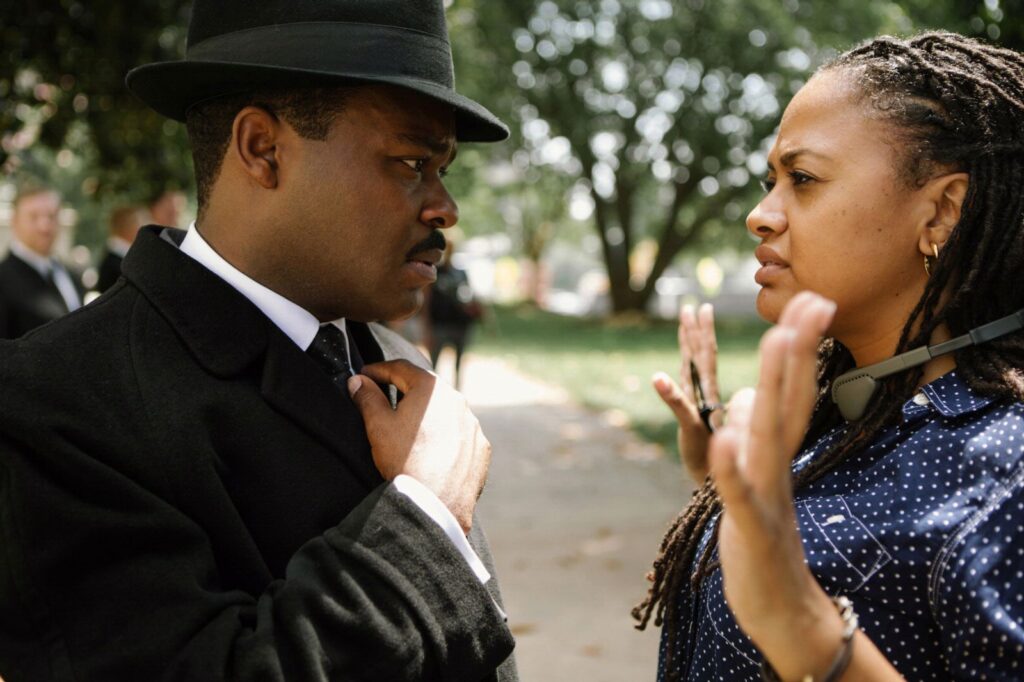 Averick was grateful for Alderman's expertise. "Paul really took care of me," the editor attests. "He also doubled as our visual effects editor for almost the entire post process." Another first: Averick mentions that Selma was the first feature he chose to cut on Avid's Media Composer. He now prefers the interface. "I'm not going back" to any other platform, he says.
Getting into the edit, Averick realized the biggest editorial challenge was that there was not enough coverage of the epic scene of the bridge crossing. "If Ava was working on a larger budget with more time, we would have shot much more coverage," Averick explains. "We had just two days to shoot that scene. And it rained one day. A lot of the people were not trained extras but real people from Selma, so it was a bit of a mess when Ava called, 'Action!' People just started running. We were worried we would not have the scene fully covered."
Averick's editor instinct was correct, and the film returned to Atlanta to do close-up re-shoots, as securing the famous bridge location again was not possible. "The initial rush of the state troopers into the protesters was lacking in coverage, so we had to do some re-shoots of close-ups using some visual effects to hide that we were not shooting on the bridge," he reveals.
To the editor, this lack of coverage was an artistic accident that was turned into an opportunity. Now having new close pick-up shots of the protesters getting beaten made the tragedy more personal and cinematically powerful. "We are right up close with the subjects, taking you inside the violence and showing you what they are feeling" He says. "That is what matters. We want to get inside the pure terror of the story. It's a microcosm of this huge, epic movie, giving it an intimate close-up personal style that is Ava's hallmark as a director."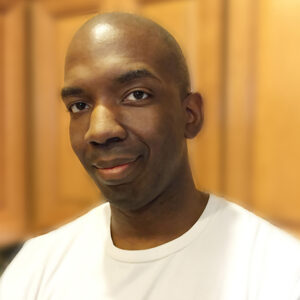 Having a lack of footage necessitated a strategy of intercutting for continuity. In 1965, Americans didn't watch a live TV news cycle as we do today. In fact, the news footage of the Selma massacre was shot on film cameras, then edited for that night's news broadcast. However, the film takes poetic license by showing the "Bloody Sunday" massacre as being broadcast live to TVs everywhere. This technique allowed Averick to intercut between dramatic close-ups that DuVernay captured of the beating of the civil rights protesters, and real-time reactions of Americans watching in horror, including President Johnson (played by Tom Wilkinson) in the White House.
Perhaps inadvertent or intentional, the historic police brutality from 1965 is eerily similar to the live TV coverage of the riots of Ferguson, Missouri last summer. "People around the world had the same visceral reaction to Selma in 1965 that they did to Ferguson in 2014," Averick offers.
To his point, the lyrics of the Oscar-winning song "Glory" beautifully tie the many events of the civil rights movement: "Freedom is like religion to us… King pointed to the mountain top and we ran up…that's why Rosa sat on the bus…that's why we walk through Ferguson with our hands up." When the song was performed by songwriters Common and John Legend at the Academy Awards ceremony on February 22, many celebrities — including actor David Oyelowo (who played King) — were crying in the audience and, in accepting the award, Legend spoke of the legacy of Dr. King and the voting rights act still being "under attack today."
Averick recalls a day in the cutting room when Common phoned in from the studio to play him and DuVernay an early recording of the song. "Ava and I were dancing in the edit room and putting our hands up," Averick says. "We knew this song felt like the spirit of the movie."
Other parts of Selma are notably cut much slower, and Averick says that this was by design. "When you are working with a great actor like David Oyelowo, you don't want to cut away," he explains. One scene in particular resonates: When Coretta Scott King (played by Carmen Ejogo) plays him back a recording on the home answering machine of her husband being unfaithful with another woman. J. Edgar Hoover had FBI agents bug King's hotel rooms, and made sure his wife knew about any salacious dirt in an effort to discredit the civil rights leader. "The look on David's face — you are angry with him yet feel for him at the same time — it is so powerful, I could not cut away from that shot," Averick confesses. "Sometimes it is important for editors to know when not to cut."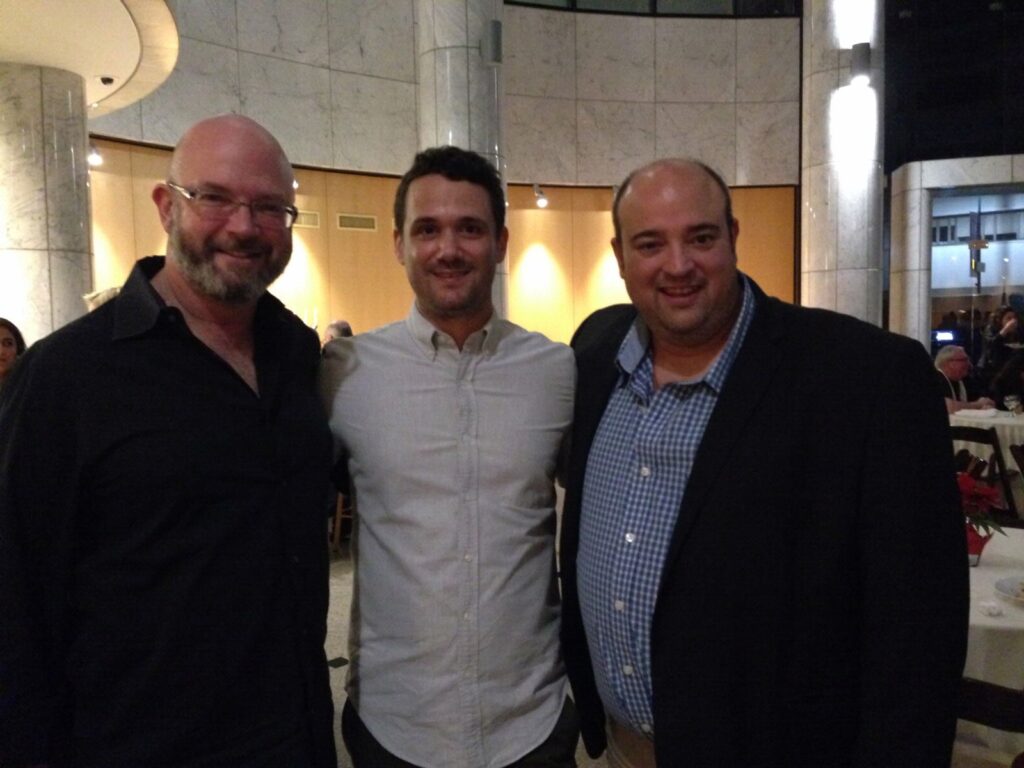 The editor reveals that he and DuVernay do a lot of rewriting in the cutting room. "You don't have to stick with the script; you can cut things out, move things around, combine scenes together, even in a montage," he explains. "There is so much restructuring that can be done in editorial." The film was written to begin with the infamous 1963 bombing of a black church in Birmingham, Alabama that killed four black girls ages 11 to 14. Averick and DuVernay restructured the opening so that the explosion is made more shocking as it is intercut with King delivering his speech accepting the Nobel Peace Prize in 1964 — again poetic, license for cinematic and editorial storytelling.
Alderman remembers the director and editor as a powerful duo. "I can't tell you how many times I would overhear them from my room, laughing together," he says. "They were having such a good time creating story. They are a great team for the future; they are really going to bring some powerful stories to television and cinema."
After working on Selma, Alderman is motivated by the message of collective action that Dr. King inspired. "I tell younger assistants not to forget that we are part of a union," he says. "Our generation of editors, we are standing on the shoulders giants, the union members who came before us and created the collective bargaining we have — just like the giants of the civil rights movement who fought and stood up for the rights we have today. Respect the union, participate when you can and where you can."