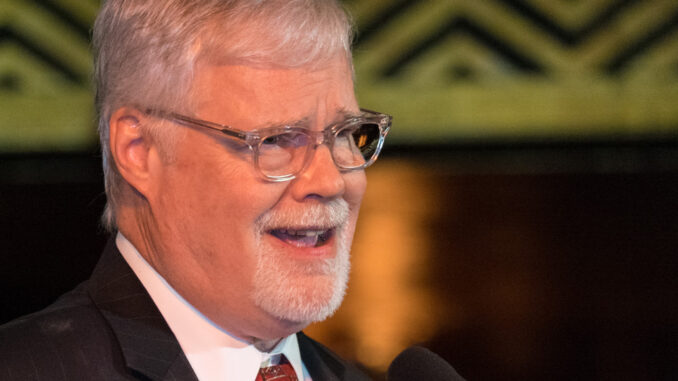 by Jeff Burman and A.J. Catoline
Outgoing Motion Picture Editors Guild National Executive Director Ronald Kutak celebrated his retirement on September 17 at Cicada, a restaurant and architectural landmark in downtown Los Angeles. About 250 Editors Guild members and well-wishers attended the gala evening, which included tribute speeches and videos that commended Kutak's three-decade career as MPEG chief.
Kutak was executive director since 1984, succeeding David Miller. Having served for 32 years, he is the longest-serving chief executive officer of any union in the entertainment industry.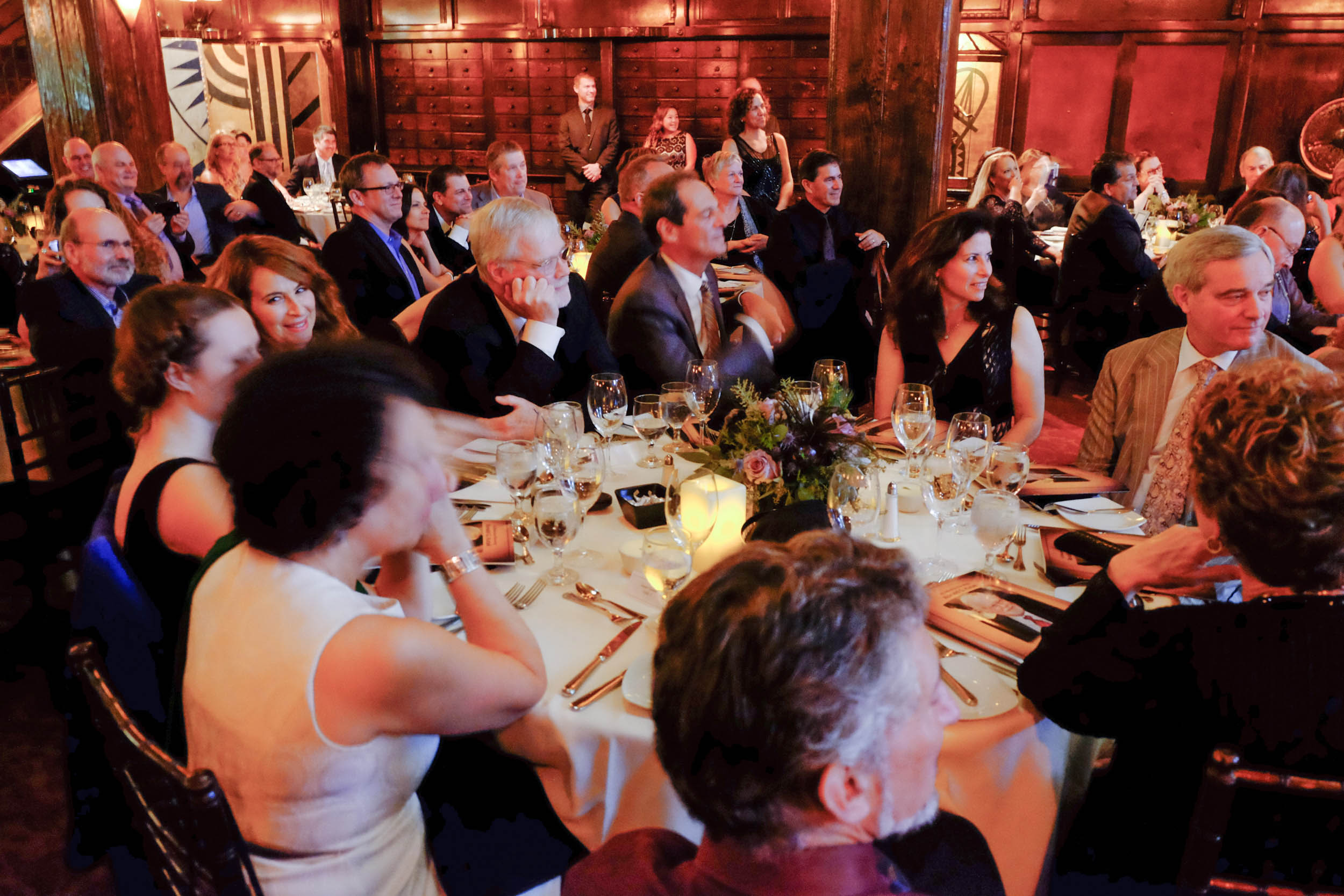 Western Executive Director Cathy Repola, who will be succeeding Kutak effective November 1, gave a tribute speech, noting "He has literally built this union, making the collective voice a stronger and more unified one… He has always stood up for what he believed in, making those sometimes very tough decisions, taking the heat if he had to, but always with his eye toward the ultimate goal of doing what was best for the members."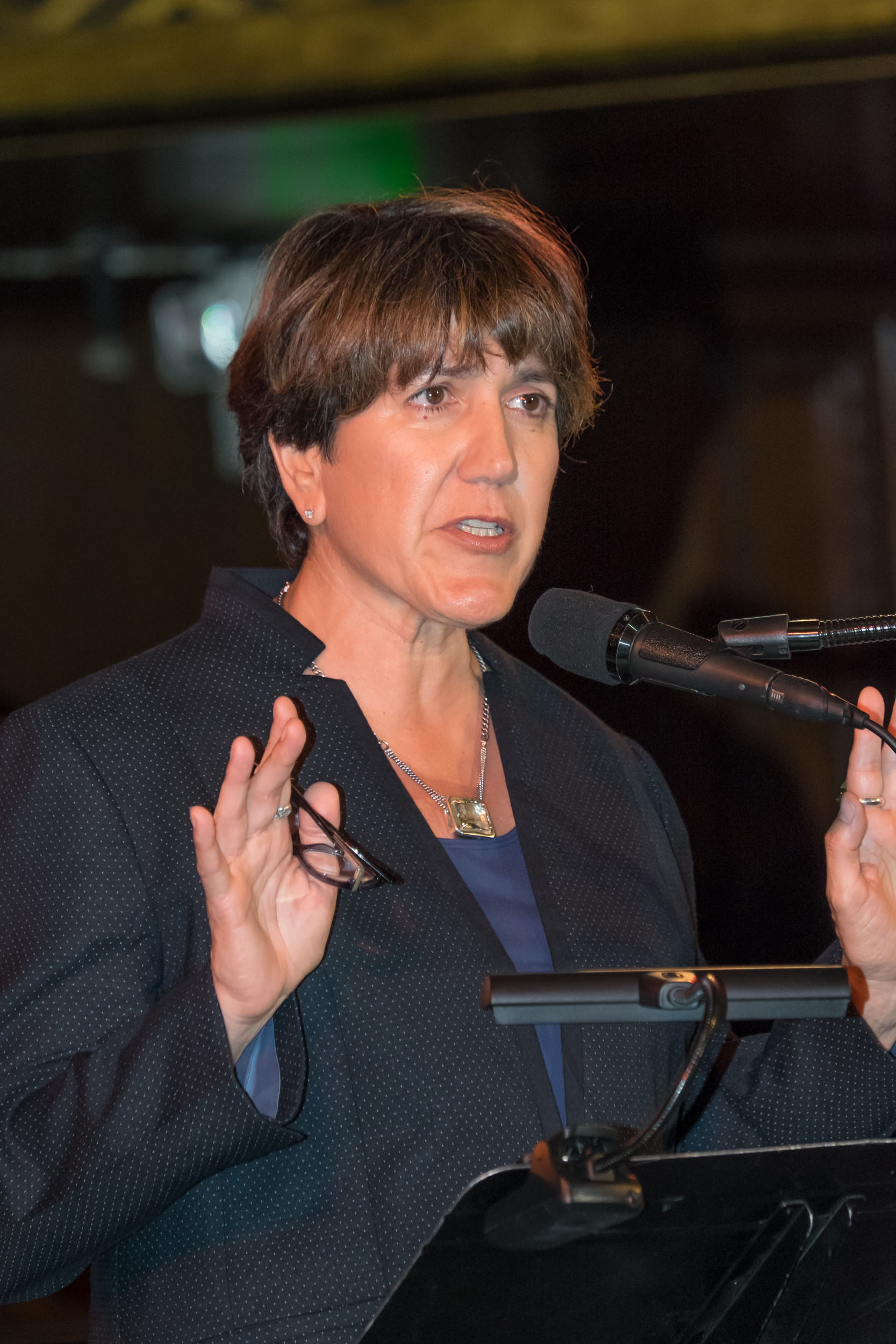 Kutak was hired by the Editors Guild in 1981 as a videotape organizer. At the time, the Guild was IATSE Local 776. In the span of the 30 years in which Kutak was at the helm, the Guild's financial solvency improved, as did its scope of classifications and total membership. It went from less than 3,000 active members to over 7,500 (9,500 including retirees), today.
He also succeeded in removing outdated roster requirements that were a roadblock to workers joining the union. His reform efforts allowed a greater number of qualified editors and assistants into the Guild.
Carol Lombardini, President of the Alliance of Motion Picture and Television Producers (AMPTP), gave a keynote tribute that took on the sharp tone of a roast. She has served in the role of the Guild's adversary, as the producers' lead negotiator on the opposite side of the bargaining table.
Lombardini described Kutak as "outspoken" and "a tough negotiator," remembering his "wince" of disapproval if she disagreed with him. "As I looked across the table at Ron, I imagined him as the pope, dressed in robes and a pointy mitre, speaking from the seat of infallibility," she fondly reminisced. "Ron would come into negotiations and assured us he had done all the heavy lifting, and that his ideas were the best way to proceed."
Lombardini said Kutak distinguished himself from all the other guilds' business agents. "This is a man who refuses to go along with the rest of the party platform. He is the real deal," she said.
Alan Heim, ACE, the Guild's current President, expressed his appreciation for the outgoing National Executive Director. "Our Guild owes an enormous amount to Ron Kutak," Heim said. "He oversaw a smooth merger of the East and West Coast unions, making us the largest local in the IA and enriching the lives and careers of members on both coasts."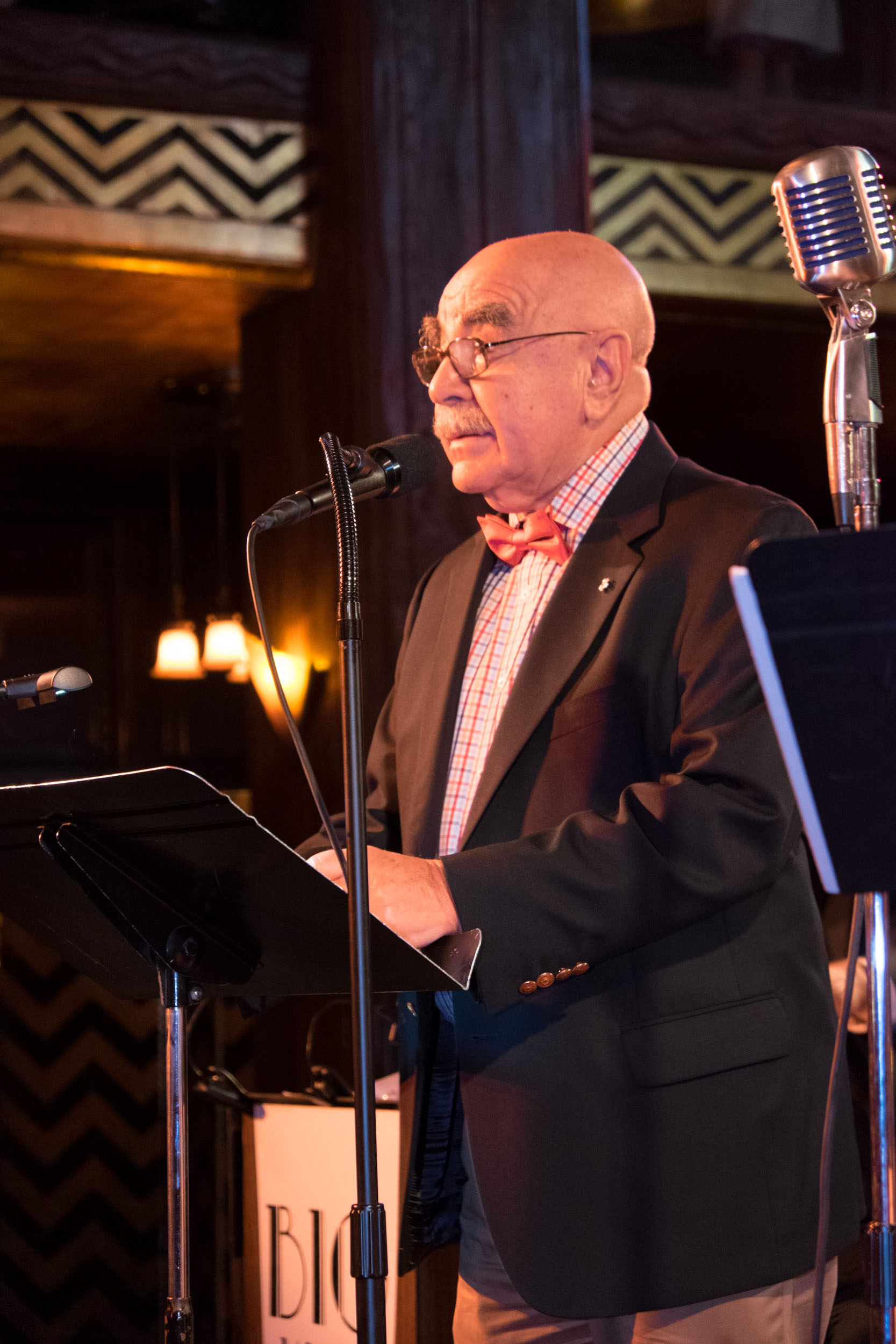 Heim was followed by IATSE President Matthew D. Loeb, who gave his tribute through a video message, projected overhead. Loeb noted Kutak's invaluable contributions and breadth of knowledge, and gave a winking appreciation of his contentiousness, conceding, "You were even right on occasion…"
Dale Short, an industry lawyer and brother of former IA President Tom Short, lauded Kutak for his comprehensive knowledge of the health plan and the Basic Agreement. With this knowledge, Kutak put together an indispensable working relationship with the IA. "Ron put it all together," Short said.
Repola also debuted a video tribute made by the MPEG staff, featuring their determination to find a "suitable office" for Kutak in his new role as "Director Emeritus." She and Membership Services Manager Adriana Iglesias-Dietl considered several nooks and crannies in the Los Angeles office, including a utility closet in the basement. The staff members offered their farewells and reflections about their boss, some heartfelt and others comedic.
Also in the video appeared Scott George, who will assume the role of Western Executive Director effective November 1; Executive Administrator Lisa Dosch; Organizers Rob Callahan and Preston Johnson; Field Representatives Jacky Olitsky, Karen Greene, Ann Hadsell and Jessica Pratt; Administrative Assistant Penny Barth; Publications Director and CineMontage Editor Tomm Carroll; Training Coordinator Dieter Rozek; and Accounting Manager Meleney Humphrey — all offering their thoughts and reflections. The video was edited by picture editor and Board member John Vitale.
Repola said that Kutak often made an analogy about Guild members. There were two types of people — "those who sat in the front of the classroom and always raised their hands to be called on, and those who sat in the back, who would question authority," Repola recalled. "Ron believes those of us who end up working for unions are generally those who sat in the back."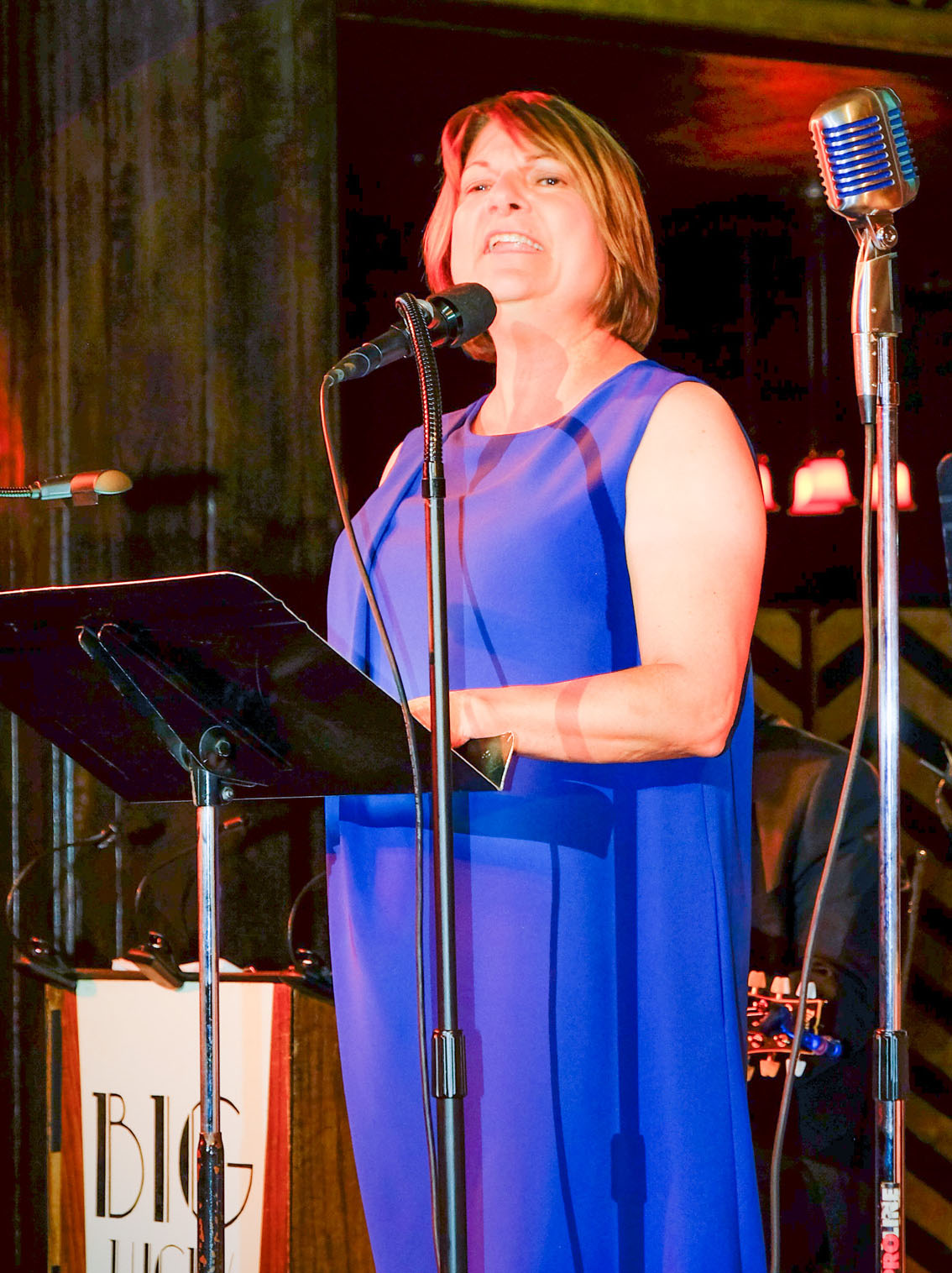 Other testimonials to Kutak came via video from Tony Lennon, former President of the British Broadcasting, Entertainment, Cinematograph and Theatre Union (BECTU), and Johannes Studinger, Director of the Union Network International, Media and Entertainment International (UNI-MEI ). Studinger reminded attendees of the international reach of trade union work and the IATSE's ongoing role in it. "Ours is the cause to improve the lives of others," he said.
Julie Yanow, Ron's wife, added her heartfelt observations. "When Ron announced his retirement, he got many e-mails from members thanking them for the quality of life they enjoyed," she said. She also reminded us of a quality not often noticed in her husband — humility.
She gently chided her husband about his tireless strategic drive, even in playing friendly board games, and added that he never did anything for his own aggrandizement, quipping, "Is he really going?"
Ron Kutak, the guest of honor, had the last word.
He remembered Liz Algarin, who recommended he work for the Editors Guild. He remembered David Miller, who mentored him there. He remembered Bill Elias and Diane Adler — both Board members — who helped him understand the workings of the Guild's Board of Directors. He thanked the Guild's past presidents and Board members for always supporting him and for always debating the issues, "but ultimately speaking with one unified voice."